When political pundits Brad and Dallas Woodhouse appeared on C-SPAN Tuesday morning to discuss bipartisanship and the political divide in the U.S. with host Steven Scully, the brothers say they had no idea that they'd be receiving an on-air phone call from their mother.
"You're right I'm from down south — and I'm your MOTHER," Joyce Woodhouse said on the show after Scully announced her as a caller from North Carolina.

"Oh God, it's Mom," Dallas responded, putting his head in his hands.
Joyce says she called into the show as an attempt to keep the peace during next week's Christmas holiday, when her boys and their families will be visiting her for an entire week.
"They're not usually together that long. I know they'll have shopping to do and they'll keep busy, but I called in to tell them that I'd like some peace and quiet," said Joyce, who recalls her boys' early interest in politics with great fondness.
"Brad liked watching Walter Cronkite at five years old. We raised them taking trips to political places. They were just brought up to believe in government and to study history. I even took them with me to vote when they were little — until they started running their mouths about who I was voting for," Joyce told TODAY.
It's that tendency to "run their mouths" that Joyce says prompted her to call into C-SPAN. While on the air, she told her sons she'd like the gift of a quiet holiday.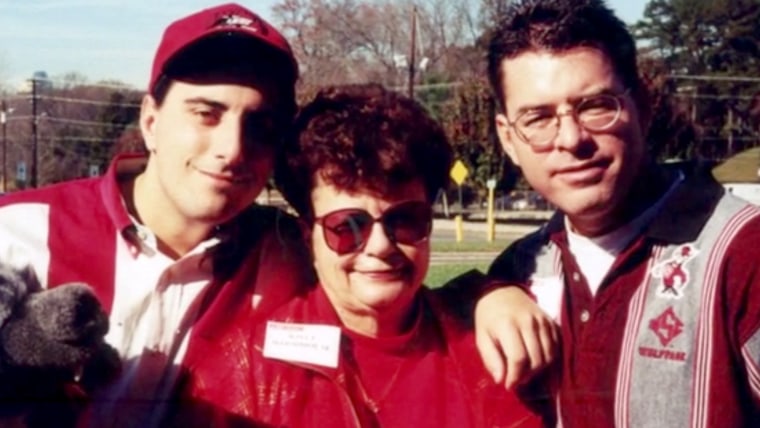 "I was very glad this Thanksgiving was the year that you both were supposed to go to your in-laws," she said. "I'm hoping you'll have some of this out of your system when you come here for Christmas. I would really like a peaceful Christmas, and I love you both."

Joyce says that in spite of her request, she's sure there will be arguing and chaos around her table this holiday season, but that she's learned to take it all in stride.
"They both really believe in it. They're passionate and they have a good work ethic. I appreciate that about them and I just try to appreciate both of them and not get into the middle of their disagreements — there's no use trying," she said.
The Woodhouses are stars of a recently released documentary, titled "Woodhouse Divided," in which filmmakers follow the two brothers through their work on very differing ends of the political spectrum.
Dallas says they often joke that their mom is the real star of the film, recalling a scene where Joyce talks about rocking her infant sons together in the same chair, and not knowing how they turned out so different as adults.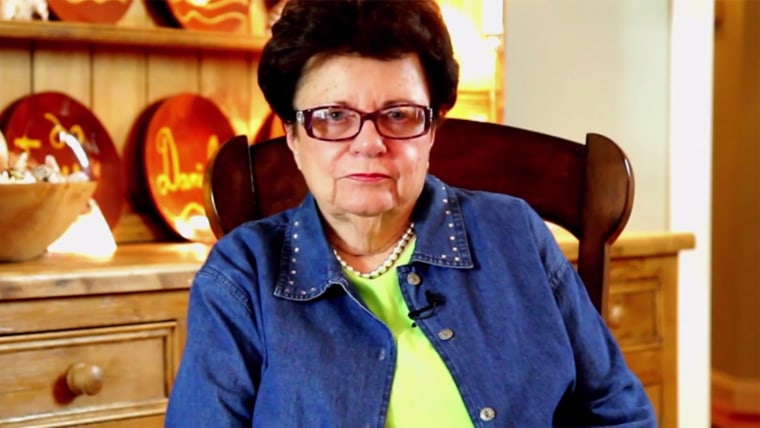 "She's raised passionate people who believe in something. She can't walk away from us now that we're in our forties," Dallas told TODAY.
Joyce says she has no plans of "walking away" from her three children and eight grandchildren, and offers some advice to families facing argumentative relatives this holiday season.
"I try to keep my mouth shut and let them both believe that I agree with them. I do agree with Brad more than I do Dallas, but they don't know that." said Joyce.