Baby Conner, meet Maggie the deer.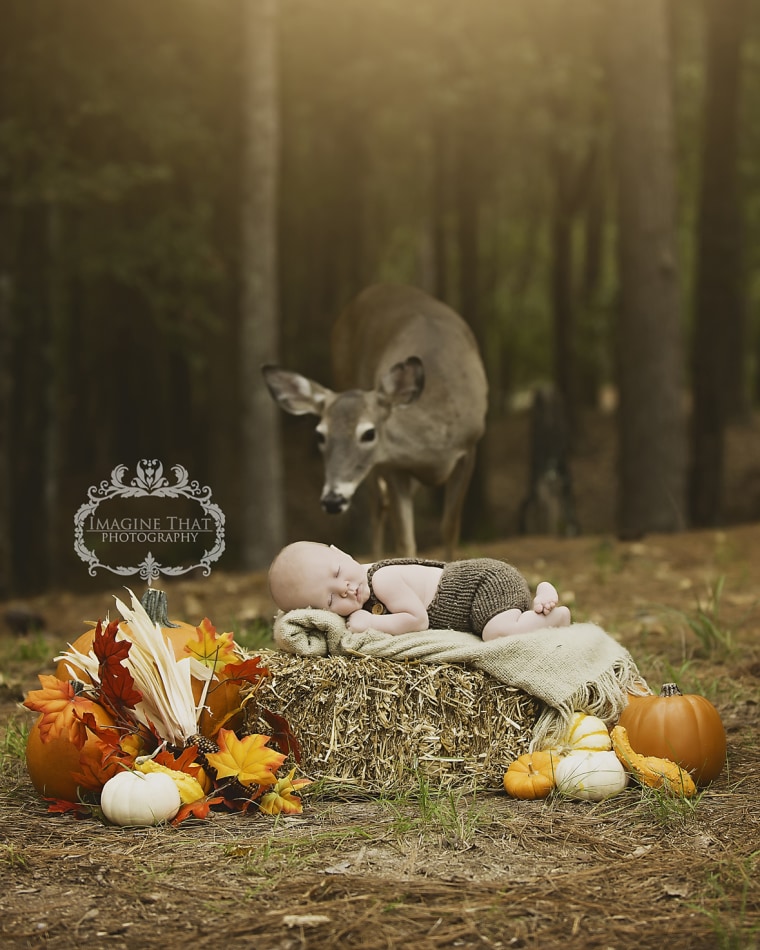 A curious furry visitor added a bit of fairy-tale whimsy to a baby photo shoot last month when it approached the slumbering boy in Sam Houston Jones State Park in Louisiana.
"We had the setup for baby Conner all fixed and we were trying to console him and get him into position while Maggie just strolled up behind us," Megan Rion, the photographer who captured the bucolic scene, told TODAY Parents.
"She just makes our photo shoots more magical when she does appear."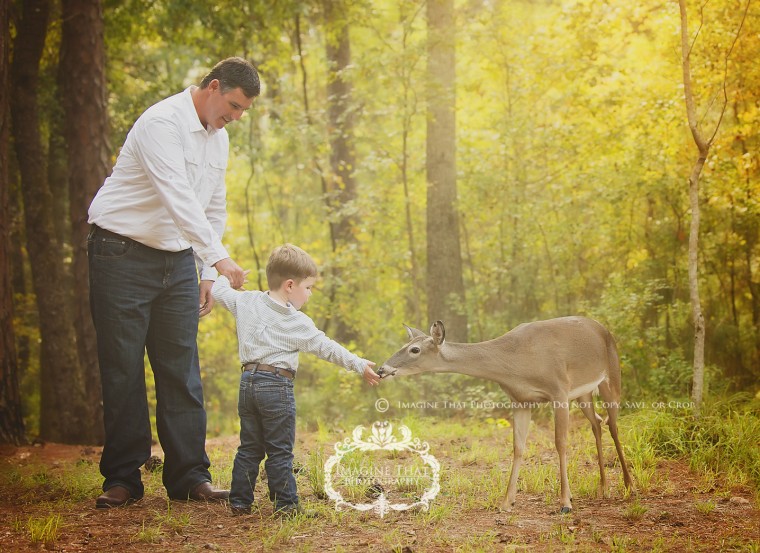 It turns out Maggie does this all the time. Rion, who runs Imagine That Photography in Lake Charles, Louisiana, has a collection of the deer's cameo appearances on her Facebook page.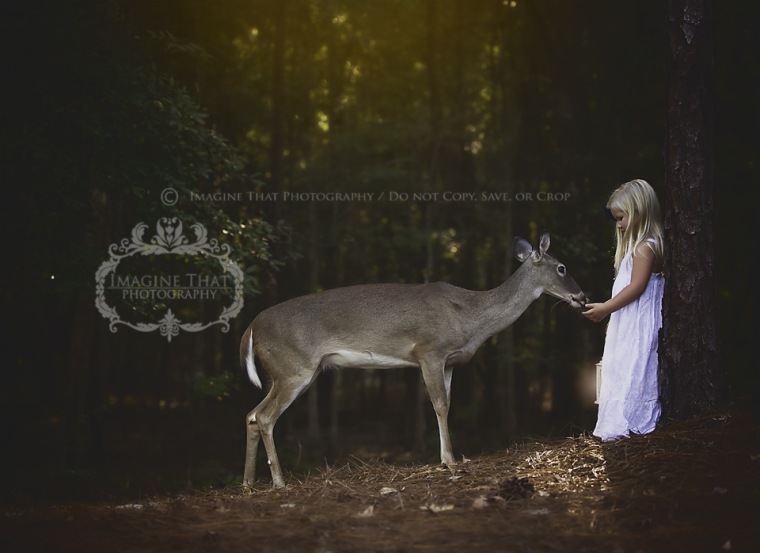 The deer was a rescue that was dropped off at the park, so she has been hand fed for years, Rion noted. You can tell it's the same animal in every picture because of the notch in its ear.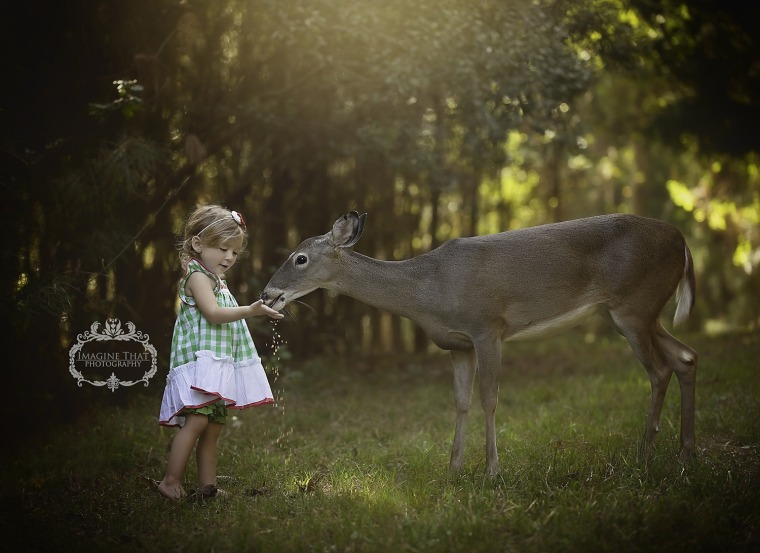 "She picks and chooses her appearances, although we would love to see her every time," Rion said.
The baby's mom was in awe of how peacefully Maggie approached, as are most of Rion's clients who see the deer during photo shoots at the park.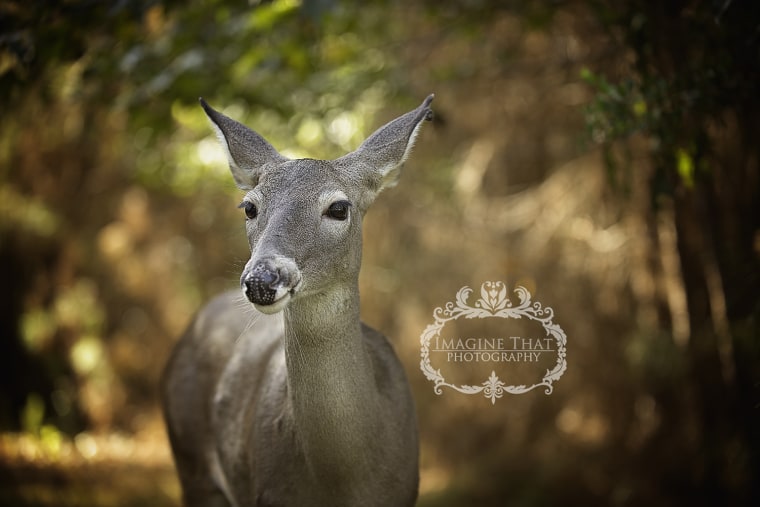 The older kids are "super excited" when it makes a furry cameo, the photographer added.