Congratulations, Mila Kunis and Ashton Kutcher! The stars now have a new bundle of joy — a baby boy named Dimitri Portwood.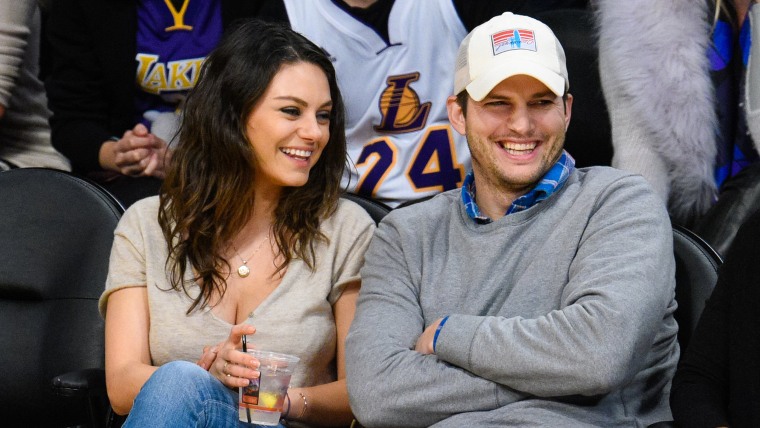 On Friday, A Plus — a digital media company founded by Kutcher — shared the news and more on its website, including the that the little guy weighed in at 8 pounds and 15 ounces when he was born on Nov. 30
RELATED: Mila Kunis shares the moment she fell in love with Ashton Kutcher
The fact that the couple had a boy was no surprise to us. After all, Kutcher dropped a big hint about that during an October visit to TODAY.
"(Wyatt) points to Mila and she's like, 'Baby brother!' when she points to the belly," he told Savannah Guthrie, adding that their little girl knew something about his tummy, too. Whenever she pointed his way, she said, "Beer!"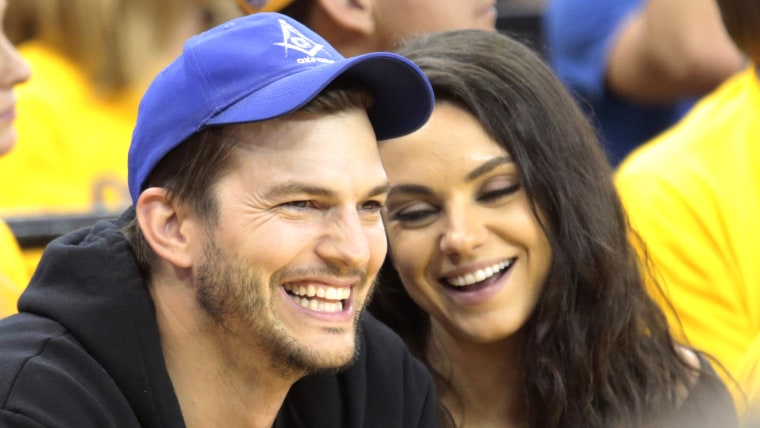 Kutcher recently explained to Conan O'Brien that he had another name in mind for Dimitri, but it "didn't fly" with his wife.
"I'm an Iowan, so to have a kid named Hawkeye?" he said, referring to the University of Iowa's sports nickname. He added, "It's like 'M.A.S.H'-y. He could be a doctor."
Alas, no luck.
RELATED: Why Ashton Kutcher hoped baby No. 2 would be a girl (it isn't)
During his visit to TODAY, Kutcher said that while he was thrilled about becoming a dad for the second time, he still felt some fear.
"The first one, I basically became a doula for the pregnancy," "The Ranch" actor said. "I read everything you could possibly read, and this one, I'm like, 'Yeah, it's coming.' And you have a recognition that they're pretty durable. You're not going to break them. ... (Still), I'm a little terrified to be honest."
Follow Ree Hines on Twitter.