/ Source: TODAY Contributor
When Madison Austin came across a video of the Hokey Pokey on her mom's iPad, the 3-year-old fell in love with the catchy dance tune. So, after a particularly long stay in the hospital, Madison's nurses decided to cheer her up with a special dance party.
"After all that Madison has been through in her life, she is the happiest, funniest, spunkiest, most polite child ever," Madison's mom, Krista Austin, told TODAY Parents. "Ever since she watched the Hokey Pokey video, she was hooked on it and watched it multiple times."
Madison was born with Neuronal Migration Disorder, a rare birth defect that affects brain and muscle development, and breathes with the help of a tracheostomy tube due to breathing issues related to her condition.
RELATED: Hospital staff forms 'Nae Nae' flash mob for girl on her last day of treatment
Madison was admitted to the hospital in early February, after her oxygen levels dropped severely and she began having seizures. She was diagnosed with the flu, rhinovirus and three different infections, and has been hospitalized ever since.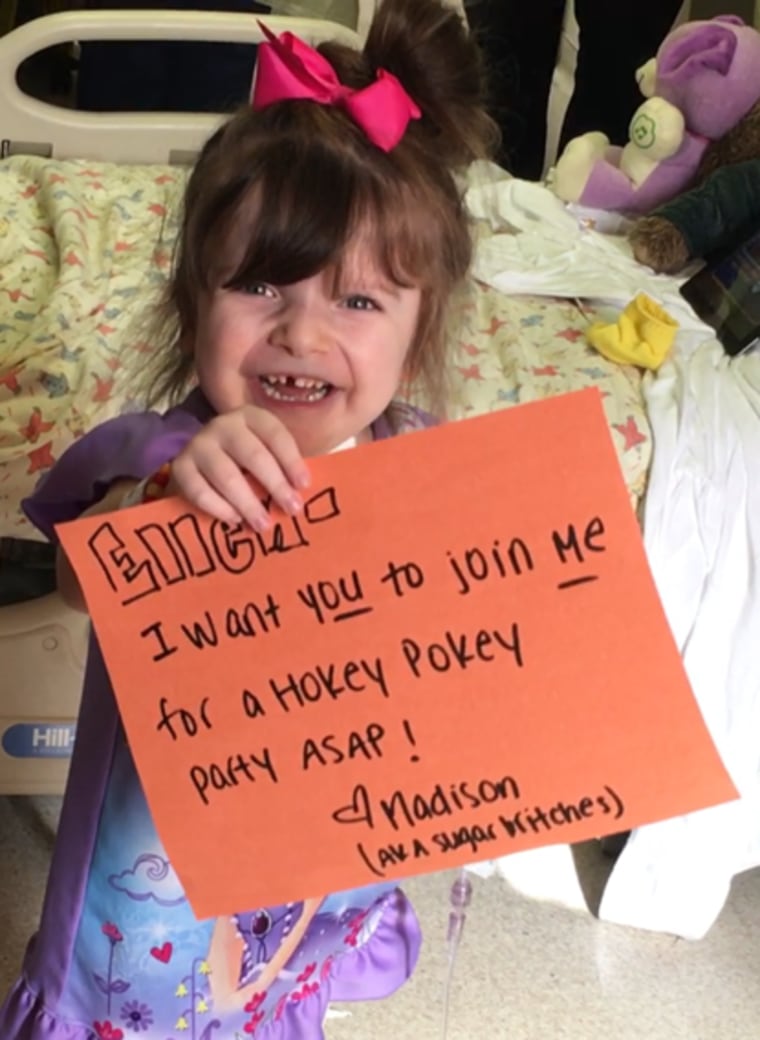 "The doctors advised that it could take up to a month for her lungs to get back to normal," said Austin.
Madison shared her love for the Hokey Pokey with her nurses, asking for them to come to her hospital room for a "Hokey Pokey party." Natalie Serra, a registered nurse at HSHS St. John's Hospital in Springfield, Illinois, gladly organized the party, recruiting nurses and therapists to perform the song.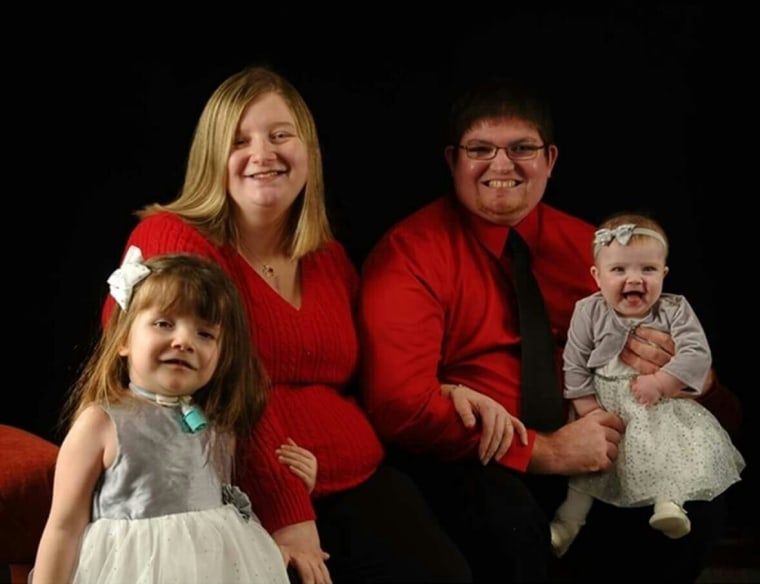 The video of Madison's Hokey Pokey Party — which shows the girl clapping and singing as hospital staff dance around her bedside — has gone viral.
RELATED: 4-year-old cancer patient "marries" her nurse, calls it "the best day ever"
In an interview with a local ABC News affiliate, Serra said that she and her fellow hospital staff members have all connected deeply with Madison over her years as a patient.
Never miss a parenting story with TODAY's newsletters! Sign up here
"She's been pretty sick this stay," said Serra. "So it's been really nice to see her kind of turn a corner. She lit up just being on the bed, bouncing and smiling."