/ Source: TODAY Contributor
Although the dirty work of life somehow has to get done, we all tend to have some routines and chores that we really dread doing.
But what if we could find a way to alter our routine to make life more enjoyable, all while keeping that mountain of laundry from growing sky high?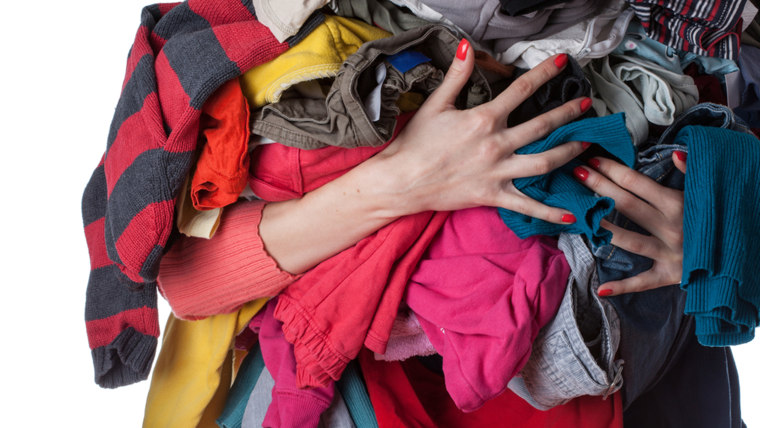 "There are ways around doing those things we don't like doing, and oftentimes, it includes asking for help," says Jessica Turner, a working mom of three and author of "The Fringe Hours: Making Time for You."
She suggests tracking your time to see just how much you spend on certain tasks. This makes it easier to create better habits, which is especially important during the busy school year.
Turner offers these ideas to help moms change up their routines for the better:
Delegate: If you hate cleaning the house and can afford it, try hiring a house cleaner. Or, hand off the chores you dislike to a spouse, or better yet, a child. It's never too early to learn to carefully unload the dishwasher.
Simplify: Yes, many of us HATE to clean, but changing your tools can help make it less awful. Use cleaning wipes if you are loathe to have to get the spray and find a rag before getting to work. If you hate scrubbing the floor on your hands and knees, switch to a wet mop if you'll find that less bothersome. Try automatic toilet cleaner so you're not putting brush to bowl quite so often.
Phone a friend: If you love to cook and your friend is a killer organizer, why not have her come over to tackle your closets while you do some batch cooking in a slow cooker and send her home with a few meals? Or, instead of dropping off and picking up your kids at school day after day, find a neighbor who wants to start a carpool.
Speak up: Learn to ask for what you need.
"So often, we just need to ask," Turner says. She suggests women say this: "I need help. I'm not happy. This is what I would like. Will you help me so we can do this differently in our home?"
TODAY.com contributor Lisa A. Flam is a news and lifestyles reporter in New York. Follow her on Twitter.