/ Source: TODAY Contributor
Almost two years ago, Everrett Piper penned a letter, "This is Not a Day Care. It's a University!" which quickly went viral. While many applauded Piper for his candor in speaking out against students who feel "victimized" when someone disagrees with them, he said since then little has changed and his message remains just as important today.
"It obviously struck a chord. It was obviously a frustration that people were feel that the selfishness … is a problem," the president of Oklahoma Wesleyan University, a small evangelical Christian college, told TODAY. "Many campuses continue to have stories that are similar … ideas are unwelcome if they are ideas that challenge the power base or the given subculture."
On Monday, Piper published a new book, "Not a Day Care: The Devastating Consequences of Abandoning Truth," where he continues exploring the concepts introduced in his letter. He said that it seems clear the country is facing an "idealogical crisis," with people shutting out differing opinions.
"Ideas have consequences. What we teach in the classroom now will be part of the culture," he said. "If you want to have ideological freedom, you don't scream at your adversary … you actually debate with the intent of figuring out what idea is better."
Piper's original letter tells the story of a student that felt victimized by a sermon at the university chapel and Piper calls out the student — and other university students — for selfishness and an unwillingness to engage in discourse.
"We're not comfortable with the discomfort. As a culture, we raised a generation that cherishes comfort more than freedom," Piper said.
While these students remain challenging at universities, Piper's not shocked to see what he calls "the snowflake rebellion."
"It is not a surprise to see such immaturity and selfishness in our students when we have been perpetuating immaturity and selfishness for decades," he said.
A possible solution? Open dialogue, even if some students feel squeamish.
"If you are uncomfortable while we pursue the truth so be it," he said.
But not every was a fan of Piper's letter. David R. Wheeler wrote a response in the "Chronicle of Higher Education" criticizing it.
"This was not a David-and-Goliath story of a small college standing up to PC culture. This was a closed-minded evangelical college pretending to be above the political fray," the assistant professor of journalism at the University of Tampa wrote. "This episode merely illustrates that small Christian colleges are not above opportunistic political stunts to bolster enrollment."
But Piper feels he's preserving liberal arts education. He believes avoiding healthy debate — in the interest of preserving individuals' feelings — means that liberal arts education fails, he said. Hearing different voices in a respectful, just, and measured way helps students develop their critical-thinking skills. It also helps them to focus outward instead of inward while also preventing them from simply relying on feelings.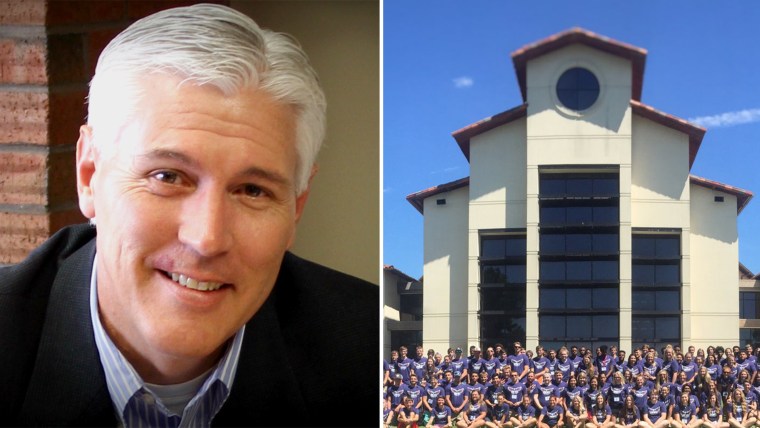 "I am not going to give you a degree in opinion," he said. "After four years of learning you should have more than an opinion. A good education is not about degrees and opinions."