Backstreet Boys singer and "Dancing With the Stars" hopeful Nick Carter and wife Lauren have a baby on the way!
"My wife and I are happy to personally announce that we are pregnant. It has been our dream to have a family together and we cannot wait to welcome our first child into the world," the happy couple said in a statement.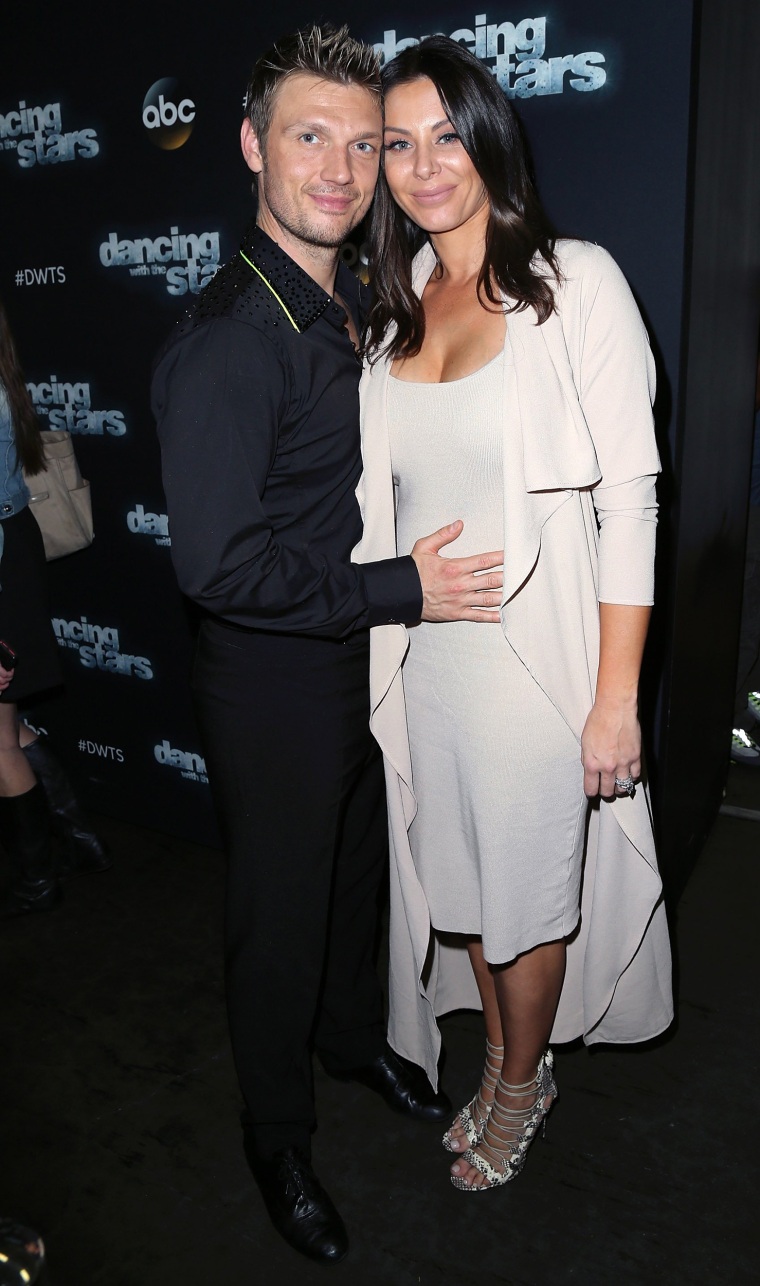 And we now know that first child will be a boy!
On Monday night's episode of "Dancing," Nick followed up a perfect score on the dance floor with the perfect post-routine reveal.
With Lauren's help, he opened a giant sparkling box and blue balloons floated up to the ceiling.
"Aw! It's a Backstreet boy!" "Dancing" co-host Erin Andrews exclaimed.
"We've been trying to have a baby for about a year now," Nick said during the show. "It's been rocky, to be quite honest with you. There have been times when we thought it wouldn't happen."
Lauren previously suffered a miscarriage.
But now she's 16 weeks pregnant, and they're both thrilled.
"It still seems unbelievable," he added.