Singer Nick Carter shared some heartbreaking news with his fans and followers on Twitter.
He and wife Lauren had been expecting a new addition to their family, but on Monday Carter announced she suffered a miscarriage.
"God give us peace during this time," he wrote. "I really was looking forward to meeting her after 3 months. I'm heart broken."
The message was soon followed up with a brief tweet saying, "It was a little sister for Odin..."
Odin is the couple's 2-year-old son.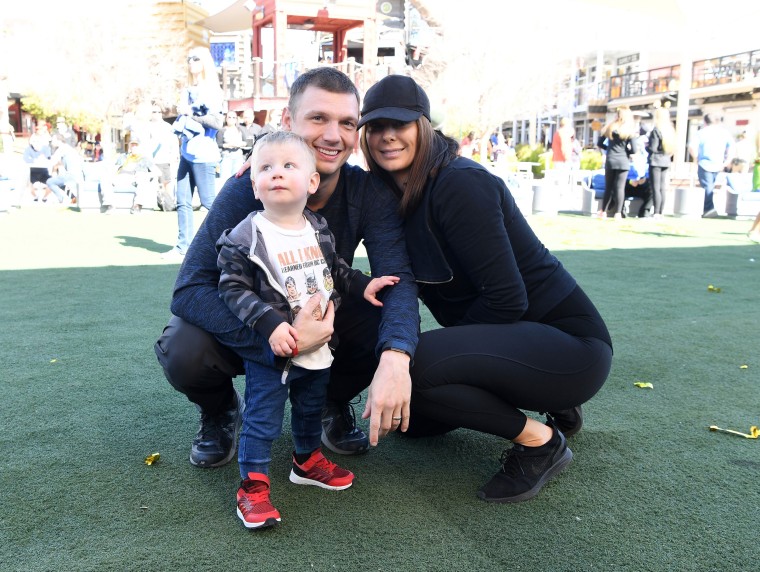 Shortly after the Backstreet Boys vocalist made the sad announcement, he told fans that he might have to cancel a show in Lima, Peru, which was scheduled for later that night.
But less than an hour later, the grieving star offered an update, revealing the show would go on as planned, "for the love of fans," he said. The Lima show was the last stop of Carter's South American solo tour.
The 38-year-old pop singer and his wife wed in 2014, after years of dating. In April, they celebrated their fourth anniversary, and Carter opened up about their special bond.
"No matter what happens on the outside world, I know that with you I am safe and that nothing can penetrate," he wrote in a heartfelt post on Instagram. "With you I am strong. With you I am the man that I always wanted to be. Thank you for giving me your love. Thank you for showing me your soul. Thank you for being in my life. Lauren I love you more than you will ever know."