Nick Cannon is a dad again!
The actor and former "America's Got Talent" host welcomed a son,Golden "Sagon" Cannon, with ex-girlfriend Brittany Bell on Tuesday.
Cannon, 36, shared the happy news with a photo of him cradling his new little one on Instagram.
"Weeping may endure for a night, but Joy cometh in the morning!" he wrote in the photo's caption. "No matter how hard the world may hit you, God always reminds us of our purpose!"
"Welcome to Earth Son," he added along with the hashtags "#TrueHappiness" and "#Awakened."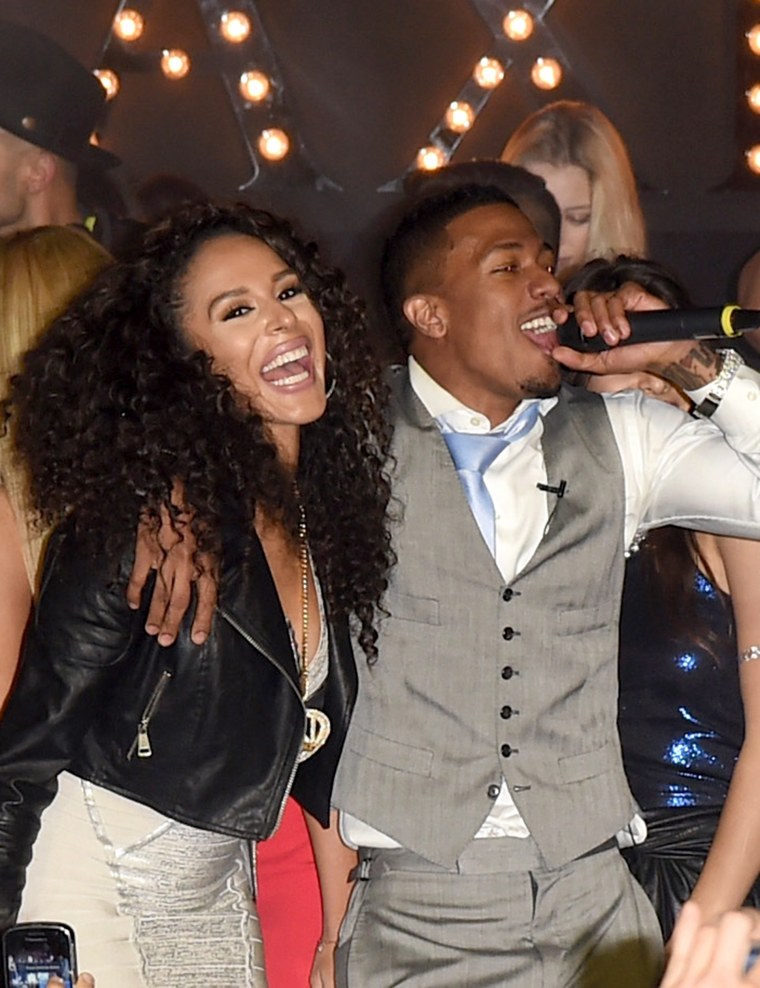 It's the third child for Cannon, who has 5-year-old twins, Moroccan and Monroe, with his ex-wife, pop superstar Mariah Carey.
In December, Cannon told Power 106 hosts J Cruz and Krystal Bee that the twins were thrilled to hear they would soon have a younger sibling.
"They're super excited," Cannon said, adding that the baby was something he and 29-year-old Bell, a former Miss Arizona U.S.A., planned.
"I've always wanted five kids," he explained. "Just because my marriage was over didn't mean I couldn't continue my family."
RELATED: Mariah Carey explains why she's still close with her ex Nick Cannon
"I wanted it to be with someone who was solid, spiritual and had the same views," Cannon continued. "She's been in my life. Our families grew up in the same projects together in San Diego. So, there's a lot of substance there."
Said Cannon, "Mariah, Moroccan and Monroe will always be my family, but we always can have other aspects of our family."
Congrats, Brittany and Nick!