"My Big Fat Greek Wedding" star and scribe Nia Vardalos is about to hit the big screen again in the film "Helicopter Mom" — and while she didn't write the story for this film, it's still a tale she knows from personal experience.
In "Helicopter Mom," Vardalos plays Maggie Cooper, a woman so wrapped up in her son's life that he has to enforce a 3-2-1 countdown just to get out of her lengthy hugs. In real life, it's Vardalos' daughter, Ilaria, who has to contend with a hands-on (and lips-on) mom.
"When my daughter started kindergarten, they tried not to have too many parents on the campus dropping kids off — you know, the car exhaust fumes — so they have a little shuttle bus that the kids would get on," Vardalos recalled during a visit to TODAY. "And I was like, "No, no, no!' I couldn't deal with it."
MORE: Breakfast with Nia Vardalos: What happens when she doesn't have her coffee?
But she had to deal with it, in her own way.
"So she got on the bus and I stared at her through the window and then I — I'm such a Greek mom! — I jumped onto the bus and kissed her forehead and left a big lipstick stain there," she admitted.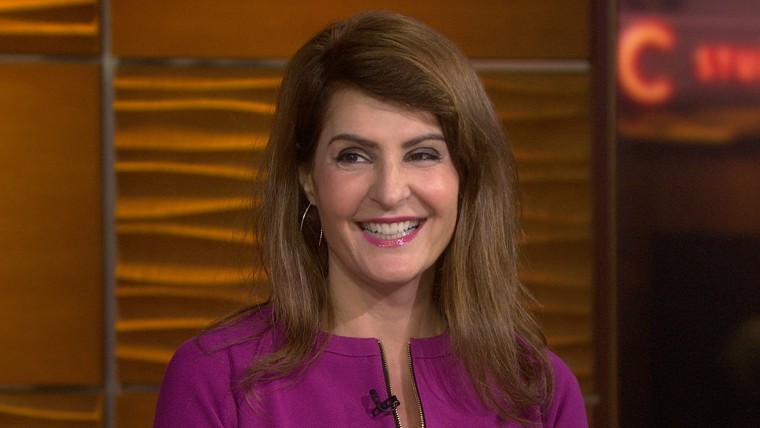 Of course, Vardalos is far from alone when it comes to hovering. On Monday morning, parents and TODAY viewers told us how they would finish this sentence: "You know you're a helicopter mom when..."
Learn more about Vardalos' helicopter approach (and about her upcoming "Big Fat Greek" sequel) in the TODAY clip, and see even more from her Friday, when "Helicopter Mom" opens in theaters and On Demand.
Follow Ree Hines on Google+.