Nia Vardalos is opening up about her difficult battle with infertility, revealing that rounds of IVF, attempts at surrogacy and miscarriages left her feeling "embarrassed."
"It was a sad process for me to become a mom, and a long process," Vardalos, 53, told People of her nine-year struggle. "I felt so embarrassed that I couldn't have a biological child."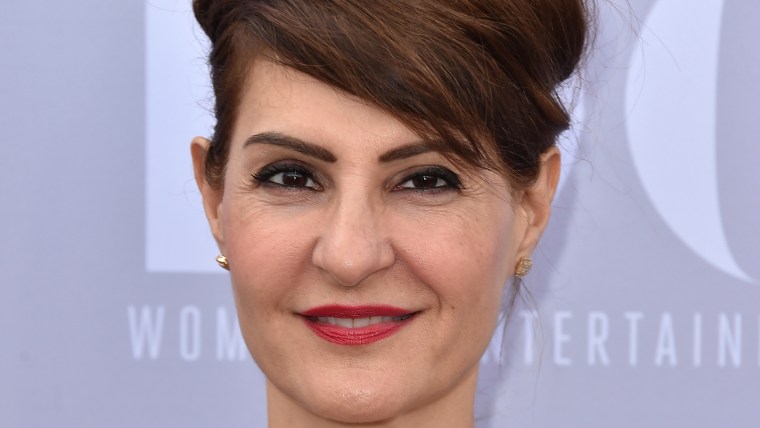 RELATED: 'Big Fat Greek Wedding' star opens up about adopting her daughter
Vardalos also revealed that her fertility struggle is a major reason why the sequel to "My Big Fat Greek Wedding" took 14 years to hit theaters.
At the end of the 2002 hit, which Vardalos wrote, her character gets pregnant. However, without experiencing motherhood on her own, Vardalos said, she couldn't write from her character's perspective.
"I wouldn't know the emotions of what to write," she said. "I just said, 'I can't do it.'"
RELATED: Nia Vardalos talks helicopter parenting and being 'such a Greek mom'
Both Varalos' journey to motherhood (and her writer's block) ended in 2008, when she and her husband, actor Ian Gomez, 51, adopted a 3-year-old daughter named Ilaria.
"She turned and looked at me, and my first thought was, 'Oh, I found you.' That's it," Vardalos told TODAY's Savannah Guthrie about the adoption in 2013.
RELATED: 'My Big Fat Greek Wedding' star Nia Vardalos weighs in on adoption
Vardalos wrote about her journey in her 2013 book "Instant Mom," revealing not only about her struggle to conceive but also how she and her husband matched with Ilaria through the California foster care system.
They were given just 14 hours notice before meeting their daughter.
And now, 10 years later, Vardalos told People that she couldn't be happier.
"I'm so grateful and can't imagine my life without her."