The energy and excitement of a live football game can be an exhilarating experience. But if you are somebody with autism up in the stands, that experience can be deafening and overwhelming.
NFL teams have been working across the country to make their events and the venues where they take place more accessible to people who have autism.
One of the teams leading this charge is the Philadelphia Eagles, opening a new "sensory room" that's a safe haven for people with autism and other sensory differences.
"When you're different from others you can feel separated from the community .... This has just opened us up."
"By creating the support of those with autism from the heroes in our society, it (legitimizes) schools, hospitals, communities to embrace children and adults with autism in a way that's just been long overdue," Eagles owner Jeffrey Lurie told TODAY. "Let's treat these kids with dignity and realize what they're going through and be part of the solution and not part of the problem."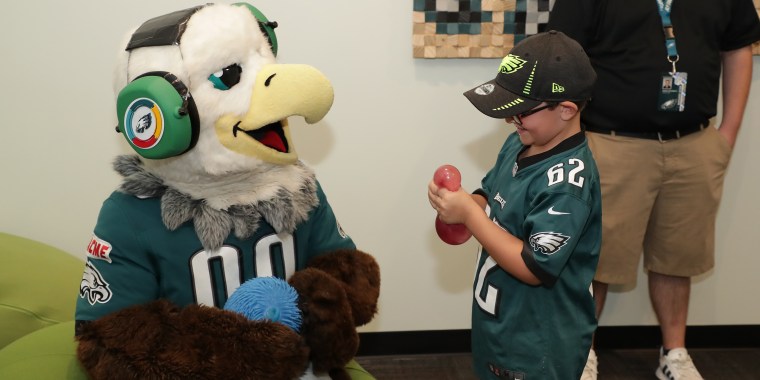 This initiative is deeply personal for Lurie.
Lurie's brother has autism. His team's Eagles Autism Challenge, an annual event every May, has raised more than $7 million for autism research and care.
"I have a close family member who's been living with autism for over 60 years," Lurie explained. "When people didn't really know what autism meant, there were no places to go. My mother tried to find places and people that even understand what autism was. We've been battling the dilemmas of what it's like to have someone close in your family with autism in a society that never really accepted that that was a big human problem."
Working with teams like the Eagles is the organization KultureCity, a Birmingham, Alabama-based non-profit that was created six years ago by two physicians whose son was diagnosed with autism.
The founders "did not have a community they could turn to," KultureCity Chief Operating Officer Uma Srivastava told TODAY. "They were isolated. They started KultureCity to help increase awareness for those who have autism. We spell culture with a 'k' because we're changing culture. ...
"As we expanded, we realized that there's a lot of other folks who don't have autism but face similar social isolation because of their sensory needs. That's why we help individuals with sensory needs become more accepted and included."
In August, the Eagles partnered with KultureCity and the Children's Hospital of Philadelphia to became the first NFL team to open a sensory room inside Lincoln Financial Field, with the Minnesota Vikings and Jacksonville Jaguars opening similar rooms a few weeks later.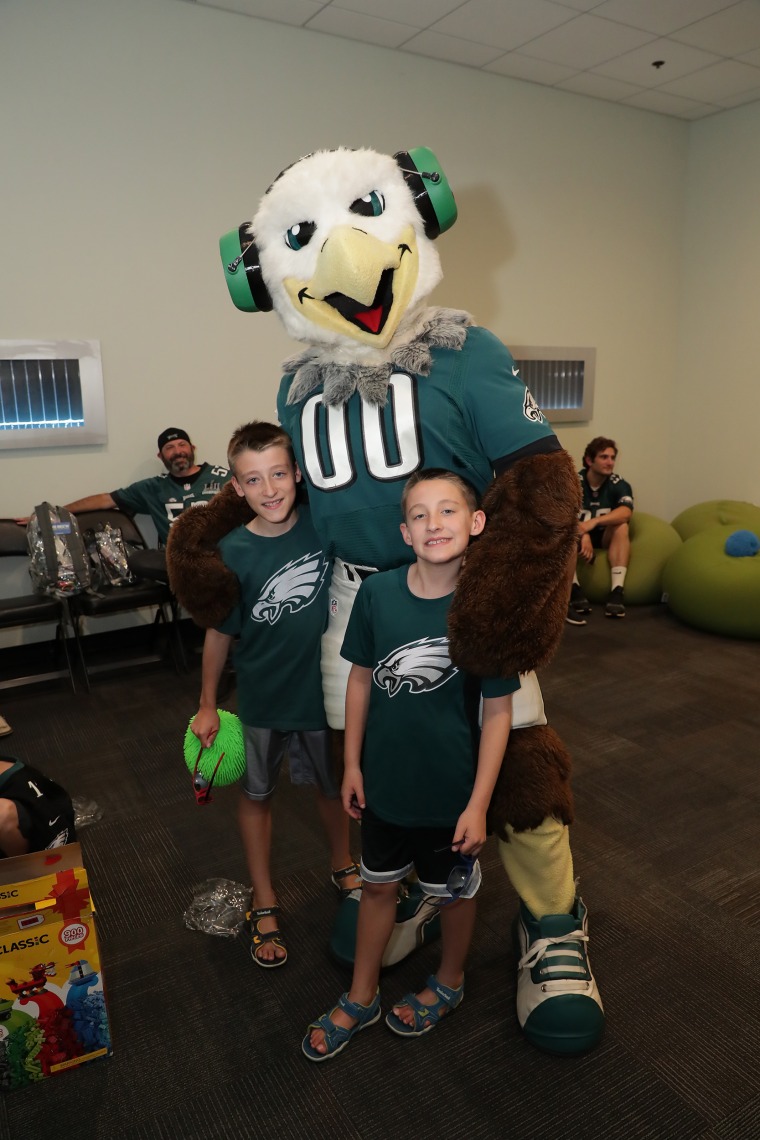 The 500-square-foot, state-of-the-art sensory room was designed by top medical professionals to ensure a quieter and more secure environment. The room includes several activity boards, large building blocks and no windows, with colors and lighting carefully selected with sensory needs in mind.
In addition to those three teams, seven more NFL football franchises are training staff to be sensitive to people with autism or different sensory needs, and will offer sensory bags from KultureCity to fans who might need them. These bags contain items such as noise-cancelling headphones, fidget tools, verbal cue cards and weighted lap pads.
The teams are the New York Giants, New York Jets, Buffalo Bills, Denver Broncos, Houston Texans, Pittsburgh Steelers and Indianapolis Colts.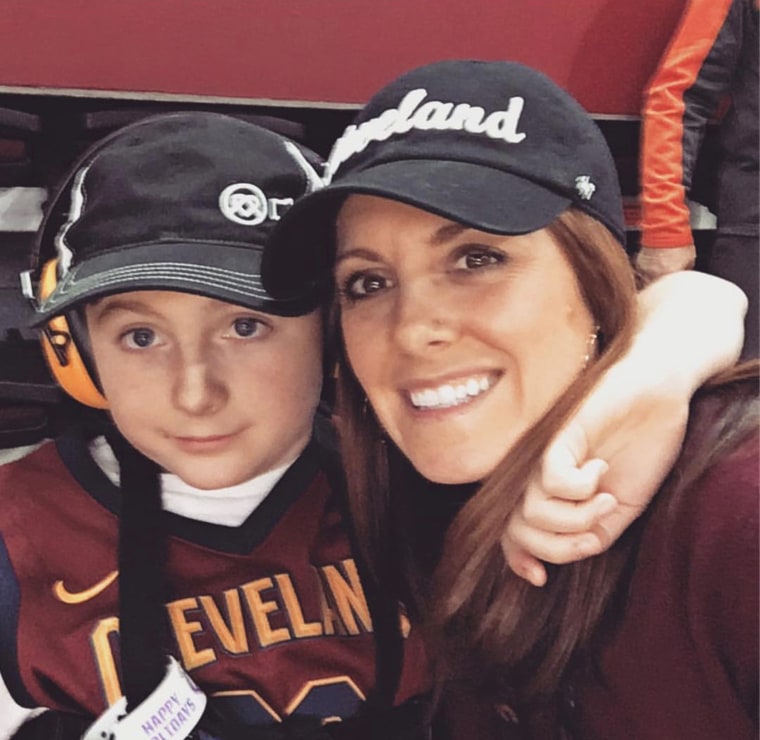 Jeff, Amy and Carson Belles are one family who have experienced some of the work KultureCity has done for families. Carson, 14, is nonverbal, but has been able to enjoy sports games at various venues.
"He just loves to be around people, which is interesting 'cause it's not what you would think with autism, but what we're finding is that Carson actually very much wants to be social," Amy Belles told TODAY Parents. "He just doesn't have the skills and has some limitations. But we're learning that he very much wants to be around other people — anything that has to do with going out in the community, and it can be from going to the zoo or going to the festival or going to a sports game."
Never miss a parenting story with the TODAY Parenting newsletter! Sign up here.
The Belles explained that a resource room or sensory inclusive bag can help make an otherwise very expensive day out for a family like theirs not such a financial risk.
"We don't want have to go home because we're maybe having a hard time at the moment," Amy said. "Usually we can work through it with those tools and resources and then we can stay, and avoid that isolation which we already experience."
"We felt very early on in this diagnosis that we were isolated cause when you're different from others you can feel separated from the community, which can be even more devastating and more defeating when you're different," she said.
"But this has just opened us up and blossomed our whole family ... to be able to go out to these things that we couldn't before. It's a quality of life issue and this has improved the quality of life for our family."
Related video: