When an expectant mom gains weight, an expectant dad will often find his belly growing, too. Even NFL players aren't exempt.
Buffalo Bills running back and new dad Karlos Williams reported to a training mini-camp last week "clearly overweight," his coach told The Buffalo News.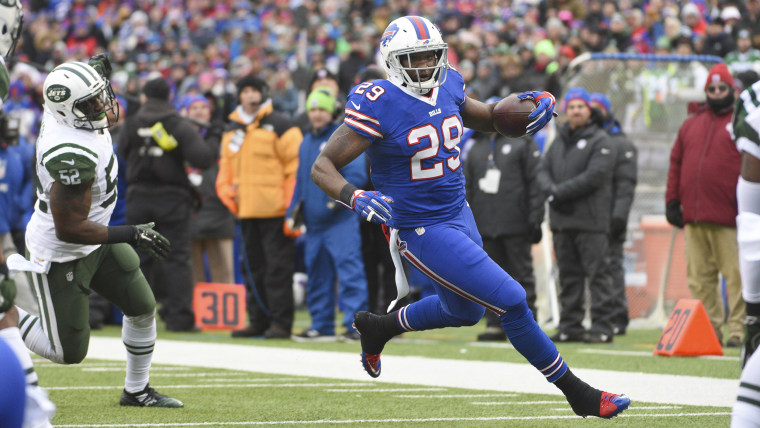 Williams' fiancée gave birth to his fourth child last month. When reporters asked him if an injury has been holding him back this year, he quipped: "The injury of pregnancy I'd say."
Related: 'Dad bod' is real. Study shows how baby affects men's health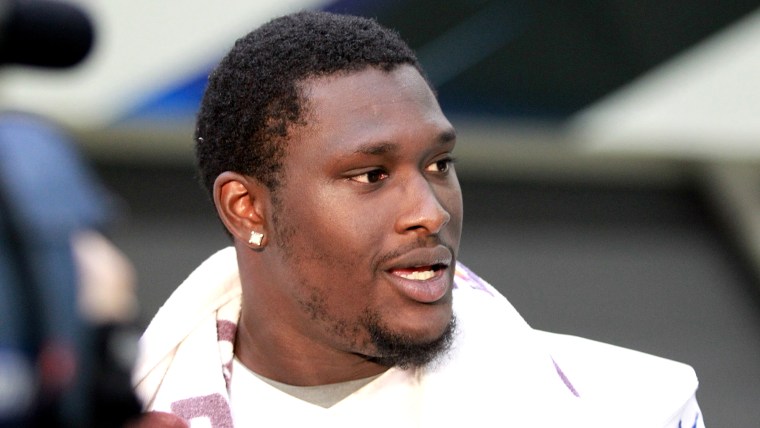 "I like to eat and then her being pregnant gave me an excuse to eat, so eating anything and everything," Williams, 23, said, according to ESPN.
"She'd wake up, 1 or 2 o'clock, 'I want a snack.' Well I'm not going to sit here and watch you eat because I don't want you to feel bad, but it's back to football. She's getting back to working out herself, so kind of motivating each other, feed off each other's energy, and we're getting ready for camp."
Williams is not alone. A British survey of 5,000 men found the average expectant dad gained about 14 pounds and added 2 inches to his waist during his partner's pregnancy. Almost half of the new dads — 41 percent — said it was because there was simply more food available in the house, while a quarter admitted they ate more to make their partner feel better about her expanding body.
Related: Ditch the Dad Bod: 4 simple steps guys can take to stay fit for life
Many men sympathize so much with the mom-to-be that they suffer their own "pregnancy symptoms," such as morning nausea, moodiness, bloating and food cravings, in a phenomenon known as Couvade syndrome.
Some 60 percent of expectant dads may experience those problems, Dr. Jerrold Lee Shapiro, author of ''When Men Are Pregnant,'' told The New York Times. Shapiro knows firsthand what that's like: He gained 30 pounds both times his wife was pregnant.
Some of that weight stays for good after the baby arrives, proving that "dad bod" is real. Fatherhood is associated with a weight gain of about 3.5 to 4.5 pounds, according to a study published in the American Journal of Men's Health last year.