The only unfortunate part of these adorable photos of a baby sleeping soundly while surrounded by tiny puppies is that the baby probably has no idea what was going on. Because he's asleep. And he's a baby.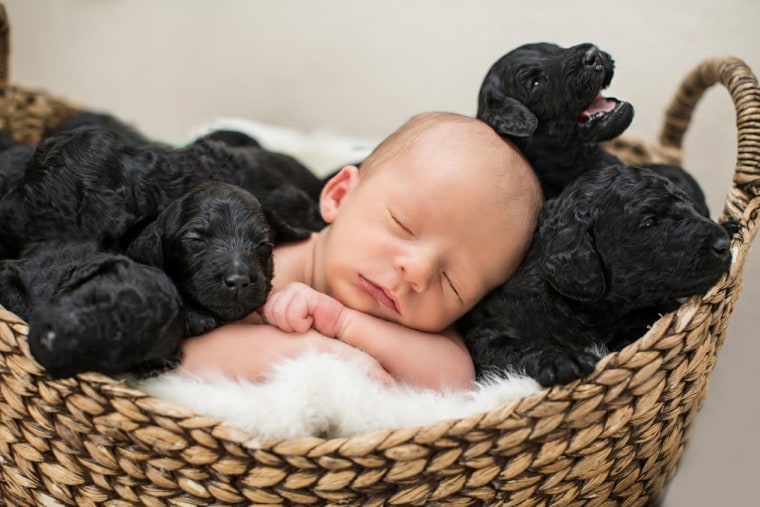 Well, if he can't appreciate it for himself, we'll just have to do it for him. Prepare yourself for some major aw-ing.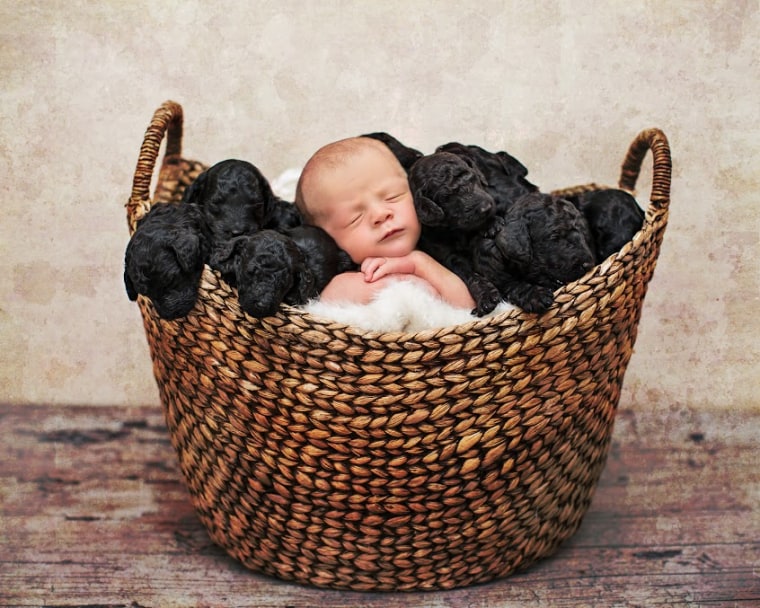 The baby in question is Brydon, son of Kami Klingbeil and very, very new resident of California. After Klingbeil's pregnant Labrador poodle decided to give birth on the very same day she was induced, she knew she had to commemorate the odd — and likely chaotic — situation somehow. (Yes, this family dealt with the birth of a child and the birth of nine puppies in the same 24-hour period.)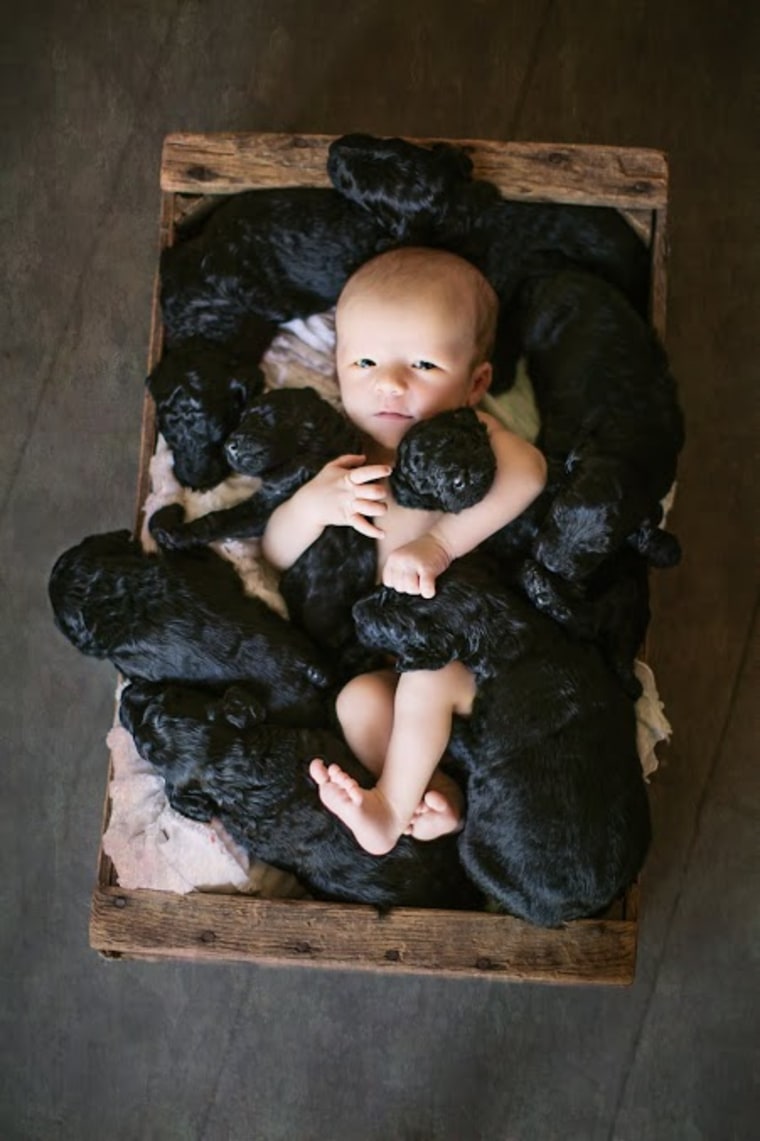 The jaw-dropping photos were taken by Teresa Raczynski of Park Avenue Photography, and believe it or not, all babes involved were just 6 days old.
If you can't get enough of this adorable scene, don't worry. There's more: