Lorraine Hutter hustles to leave work on time to fetch the 8-year-old boy she loves so much. She tries to make it to his school events and sports games.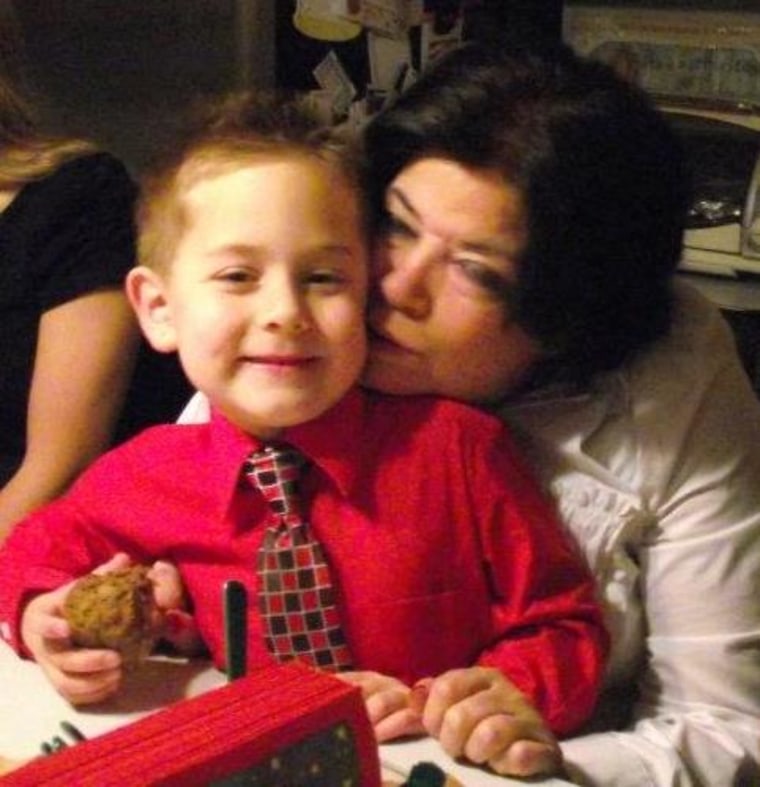 In a pinch, she'll bring him to the office when there's no school or camp, and if he's ill, she'll use her sick time to stay home or even set him up in her office with a pillow and blanket if she can't miss work.
It's not the tale of a working parent, but that of a modern grandparent. Grandparents are younger, more likely to work full-time, and more involved in their grandchildren's daily lives than ever before. As today marks national Grandparents' Day, many involved grandparents are finding that the work-life balance struggles of working parents apply to them as well.
Since he was 6 weeks old, Hutter's grandson P.J. and his mom have lived with her and her husband in their West Nyack, New York, home. For Hutter, 57, working full time and regularly caring for her grandson while her own daughter works can be a stressful combination.
"It is a gift to be able to be there for him and participate in his daily life," said Hutter, a land use administrator and office manager for the borough of Montvale, New Jersey. "But it's a very hard struggle to make it all work together, from the moment your feet hit the floor in the morning until your head hits the pillow at night."
Read: Meet the original hipsters, your grandparents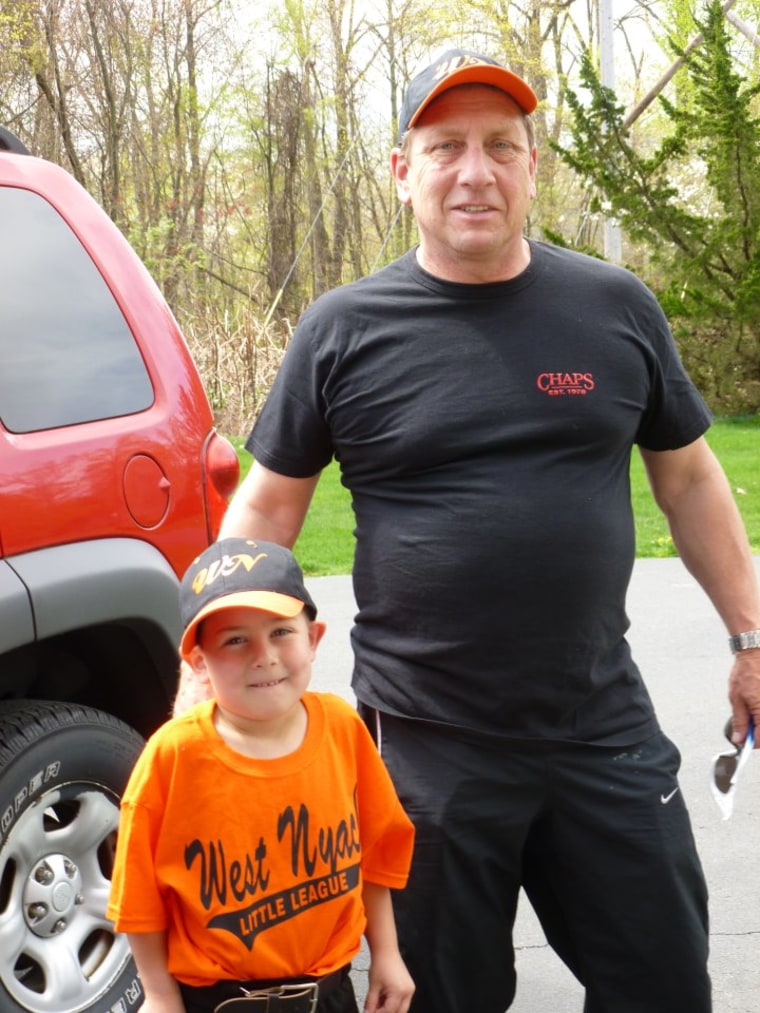 Seven million grandparents lived with a minor grandchild in 2011, according to a Pew Research Center report, and 2.7 million of those were also primary caregivers like Hutter. Fifty-five percent, or nearly 1.5 million, of those primary caregivers were employed, the center said, and there are likely many more working grandparents minding grandchildren who are not primary caregivers.
Pulling double duty can be exhausting as grandparents adjust their lives to make room for work and childcare.
Many days, Hutter picks P.J. up from an after-school program, and she is usually the one who gets him started on homework and makes dinner. On the few evenings a week when her daughter works late, Hutter also gets him ready for bed.
A mom of four, grandmother of three, Hutter feels like she's raising her fifth child. "You don't take a deep breath until he's sleeping," she said.
"It's hard trying to balance a full-time job, and help with a grandson and run a house all at the same time," says Hutter, who has a "very understanding" boss. "There's hardly any time for myself."
That's a common feeling among working grandparents who also provide childcare, says Amy Goyer, AARP's family and caregiving expert.
"A working grandparent who's also providing care for grandkids is torn in a bunch of different directions," she says. "They struggle to keep a balance in their lives."  
She urges grandparents to schedule activities like exercise and spending time with a spouse or friends, so they'll feel energized to take care of the kids.
Read: Grandparents shun traditional names in favor of Honey, Diddy and Gaga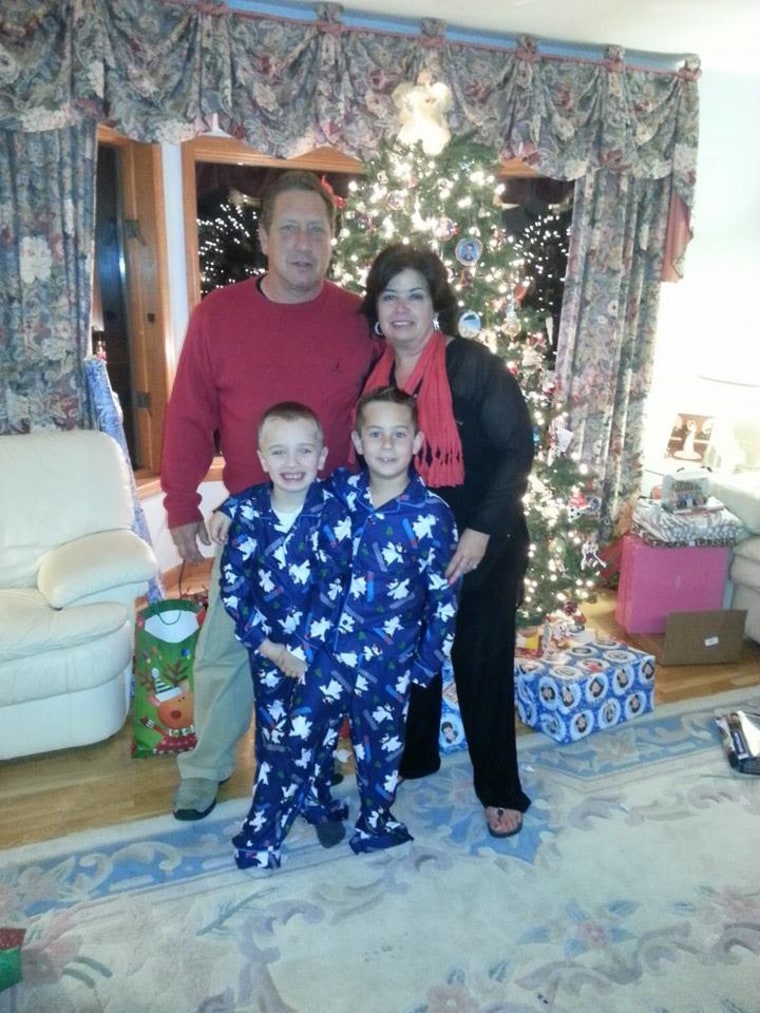 While taking care of a child can be tiring for a grandparent — as it is for anyone — Goyer notes that modern Grandmas and Grandpops are not simply whiling their days away in a rocker, and have "tons of energy."
"Today's grandparents are really different," she said. "They're very active."
Watch: Goldie Hawn's grandkids call her 'GoGo'
Cynthia Petersen, who also works for the borough of Montvale, New Jersey, minded her 2-year-old granddaughter, Noelle, three nights a week earlier this year while her own daughter, Kelly Dunham, worked.
"I would come home from work and Kelly would leave almost immediately," says Petersen, whose daughter and granddaughter live with her in Maywood, New Jersey. "I was tired, but it was fun."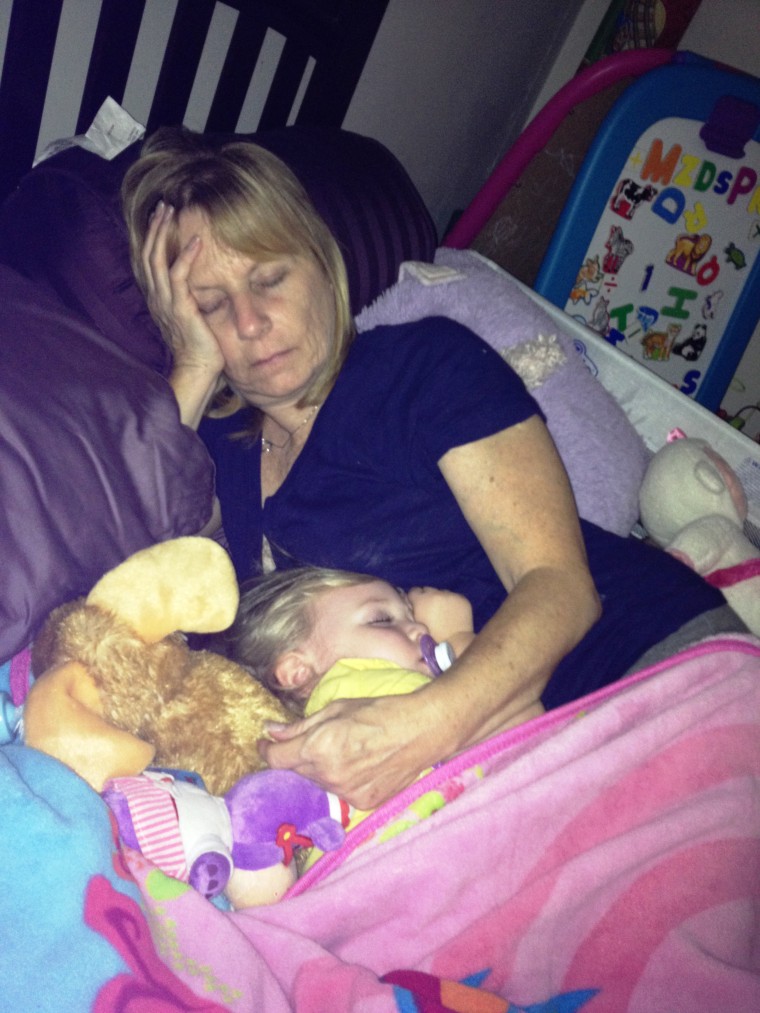 Many grandparents help out with child care; some, like Kerry Bickford and her husband, step into the role of primary caregiver. Bickford, a full-time youth development educator, and her husband are raising two tween grandchildren who live with them in Barnstable, Massachusetts. Their mother died, and Bickford's son is what she calls a "third parent," playing a supporting role.
After getting the kids off to school, Bickford feels like her day is already half over by the time she arrives at work. And, she says, when others are heading home after the workday "to a book or peace and quiet, we're going home to what we were going home to 30 years ago, which is pretty hard work."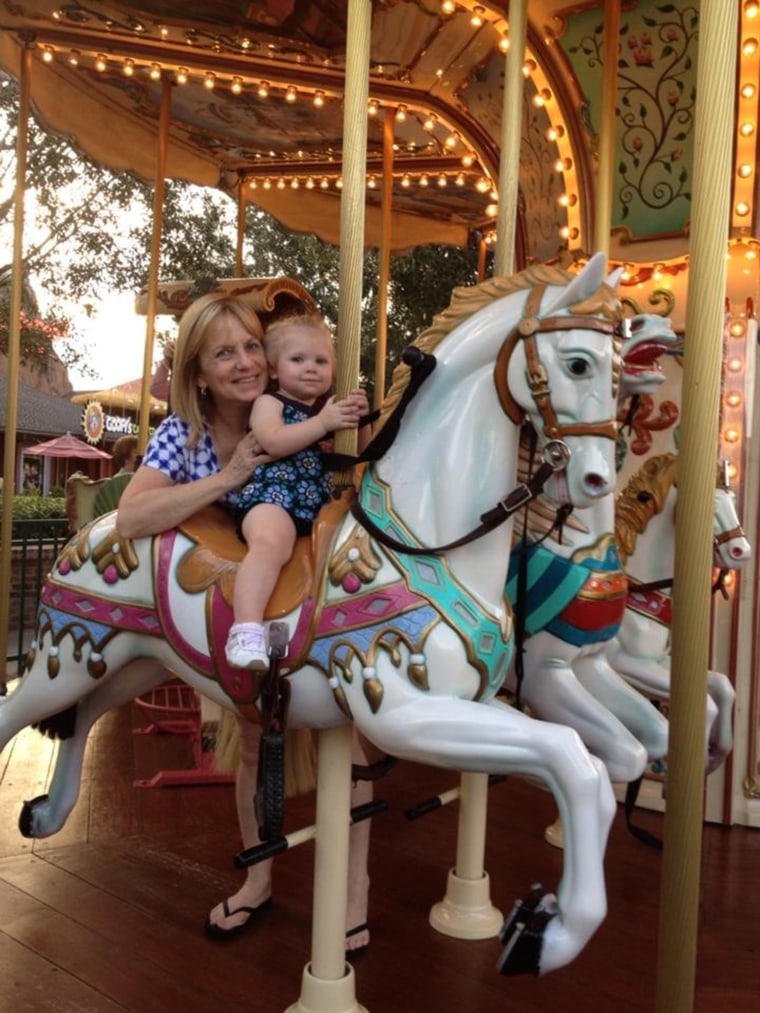 "I'm a tired lady," said Bickford, who also holds a volunteer position with the state Commission on the Status of Grandparents Raising Grandchildren. "Sometimes I feel like I'm 100 rather than 61."
But she is committed to helping 12-year-old Kaileigh and 10-year-old JJ to thrive at a time in her life when "most people our age are off to Florida."
"I've always said, 'They've saved us as much as we've saved them,'" Bickford said. "You don't have time to think about your problems or anything else because you're so focused on these two incredible children. That's what we do."
Lisa A. Flam is a news and lifestyles reporter in New York. Follow her on Twitter.