Speculation has been heating up over whether Meghan, Duchess of Sussex, is expecting twins — and now some parents of twins say the signs could be pointing to two royal bundles of joy.
NBC's Keir Simmons, who has twin girls, weighed in with his own prediction on TODAY.
"As a father of twins, I'm going to out on a limb here, guys," he said during a report from London on Wednesday. "I'm saying it's twins."
It's all speculation, of course, but recent photos of the former Meghan Markle, including this one from London on Dec. 4, have made some parents of twins wonder if there are two royal babies on the way.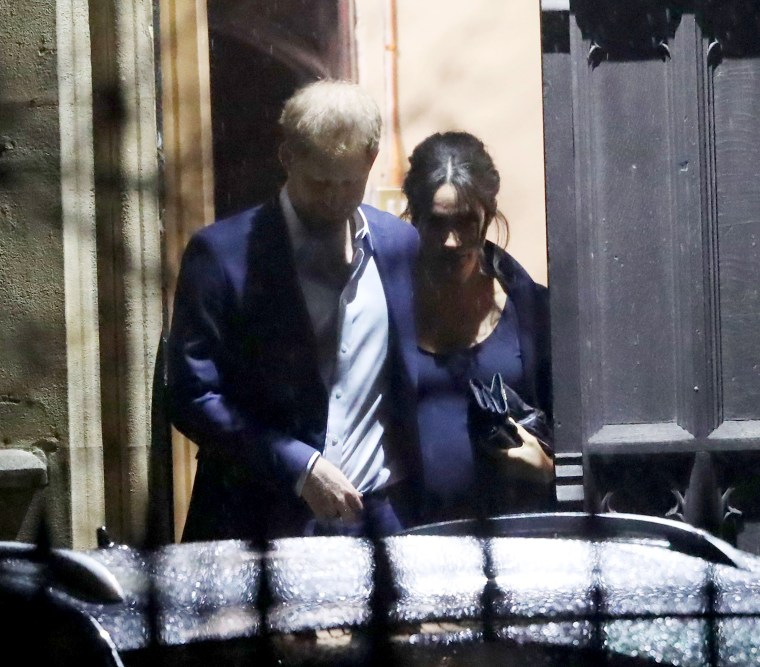 "It just makes sense. Given her extensive royal duties it would be much more efficient to have two at once," jokes Lexi Rudolph, NBC News' vice president of booking. "Plus the way she's carrying — her belly sort of popped just like mine did."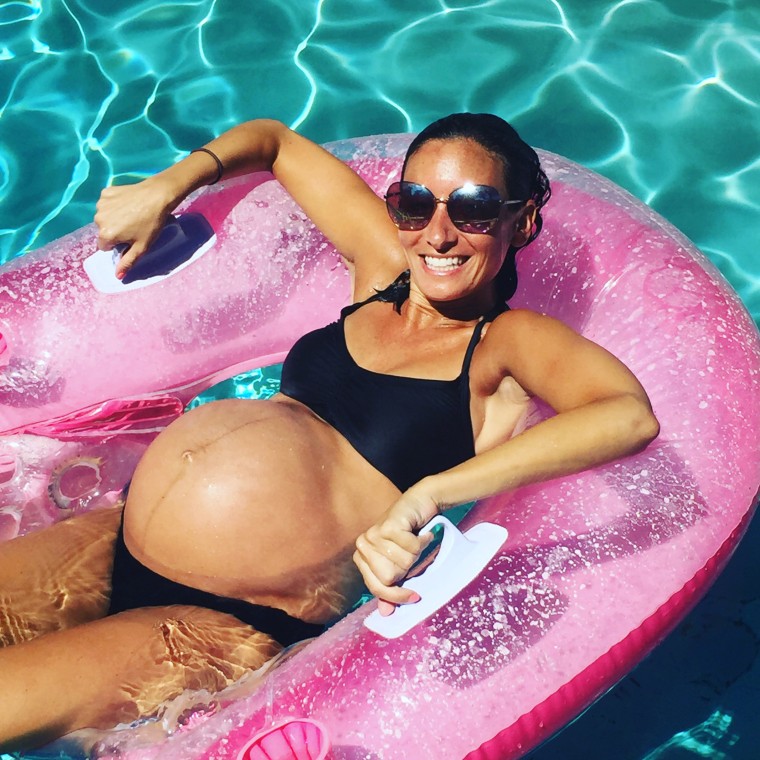 Rudolph, mom to 2-year-old twins Brock and Sasha, also wonders if the duchess has been chatting with Amal Clooney about twin parenting strategies. The duchess and Clooney have definitely been friendly in the past — the Clooneys attended the royal wedding, and the royal couple reportedly vacationed with the Clooneys over the summer.
"It seems her and twin mom Amal Clooney seem to be talking quite a bit. Perhaps getting some advice?" Rudolph said.
Another mom of twins, TODAY supervising producer Minah Kathuria shared her thoughts on the duchess expecting two babies, thinking it might become more obvious later on.
"I think time will tell as she gets into the later part of her pregnancy," she said. "One versus two is different. I've had both and by the end I looked like I was carrying two babies."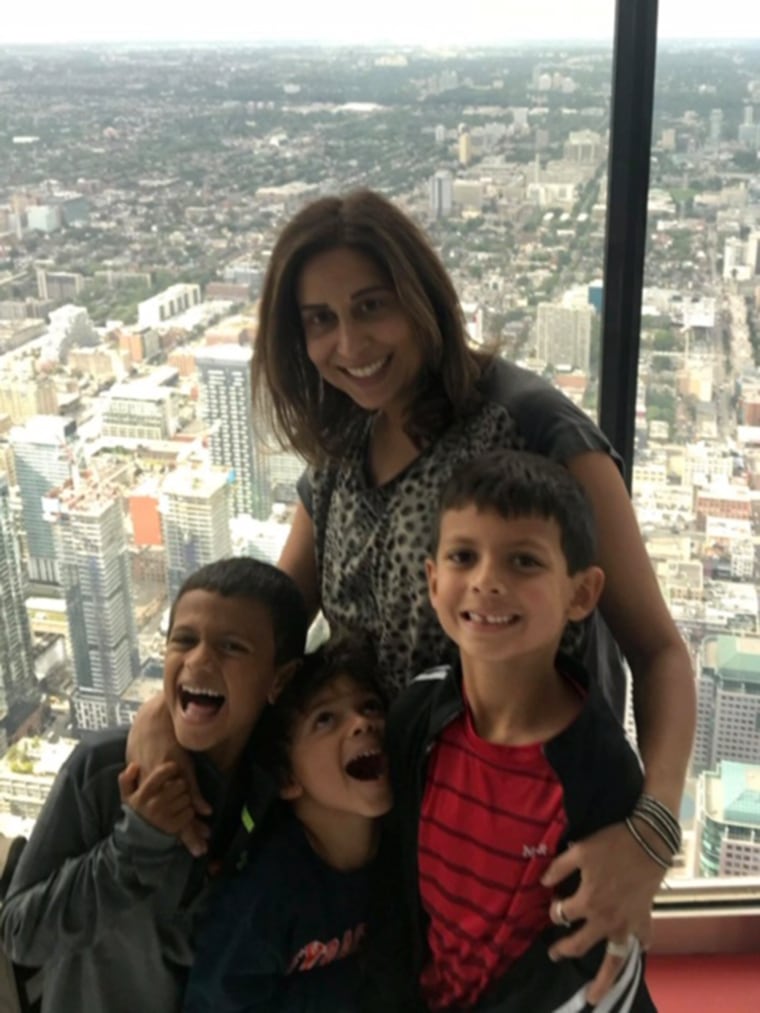 Speculation over royal twins reached a fever pitch last week when the Irish betting website Paddy Power suspended bets about twins for the duchess and Prince Harry.
There had been a sudden, strange surge in bets over twins, leading officials to wonder if someone with insider information was flooding the website with wagers.
When Kensington Palace announced the duchess's pregnancy in October, they did say "a baby," not "babies." But the palace tends to be tight-lipped about the personal news of royal family members, and they could be waiting to roll out the twin announcement on a later date.
If they did have twins, it would be a historic moment for the royal family. Twins haven't occurred in the British royal family since the 15th century, when Joan Beaufort, queen of Scotland, gave birth to twin boys, James and Alexander, in 1430. Alexander died shortly after he was born, while James went on to be king.
In the meantime, it's still fun to think about the possibility of twins for the royal couple.
"Right now it's all speculation based on her latest pic!" Kathuria said. "But palace hasn't denied the rumors either. How cool would royal twins be?"