/ Source: TODAY contributor
Inside Nadya Suleman's new four-bedroom home, things were as calm as the scene outside was chaotic. As the famed octuplet mom brought the first two of her eight newborns home Tuesday amid an unanticipated crush of media and curiosity-seekers that threatened to topple the SUV carrying the precious cargo, nurses assumed their positions.
"The nurses had everything ready," said Gloria Allred, attorney to the nonprofit neonatal care group Angels in Waiting, which is providing critical care to the octuplets as they gradually make their way, two by two, to their new home.
Speaking live via satellite from Los Angeles, Allred told TODAY's David Gregory Wednesday that Suleman's first arrivals, sons Noah and Isaiah, were greeted by a picture of orderly organization as they acclimated to their new surroundings: a place for everything, and everything in its place.
"They had the cribs ready with little protective nesting for the babies, they got the bottles ready with the right amount of milk in them," Allred told Gregory. "Everything was ready when Nadya came in and they were able to feed the babies and rock the babies and really love the babies."
Media circusSuleman, the 33-year-old "Octomom" who made history by delivering eight babies Jan. 26, has not only invited, but has seemingly reveled in the wild media hoopla surrounding her story — a single mother, already with six young children at home, birthing octuplets conceived through in vitro fertilization. But Suleman, who sat for exclusive interviews with NBC shortly following the births and has appeared on Dr. Phil McGraw's TV show since, admitted even she wasn't ready for the hysteria that greeted her first newborns coming home.
"I was really, really worried about their safety," Suleman told Radar Online. "They [photographers] were swerving and just getting out of their cars at every stoplight, and knocking on the windshields with their cameras. It didn't make sense to me."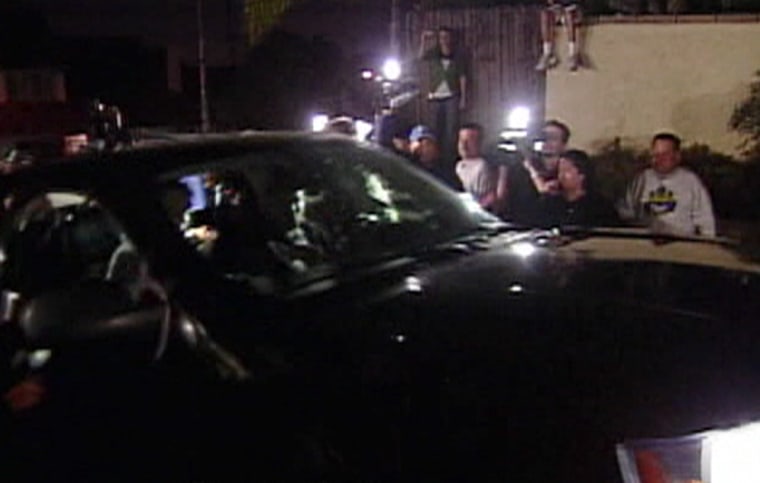 While the circus isn't likely to abate soon — Suleman's other four boys and two girls will be coming home in the coming weeks — Allred is confident that nurses paid for by donations to Angels in Waiting are going to help provide a stable home life for the newborns.
"They're providing training for Nadya and the nannies, they're going to train them so that everybody is feeding the babies in the proper way and in the same way as Nadya would feed them, so that the babies are going to learn to bond with their mother," she told Gregory.
"They're even going to wrap the babies in the scent of their mother, so that the babies will know their mother and get consistent care. That's very, very important."
First no, then yes
Still, the future of the babies, and how their amazing story will play out, remains very much up in the air.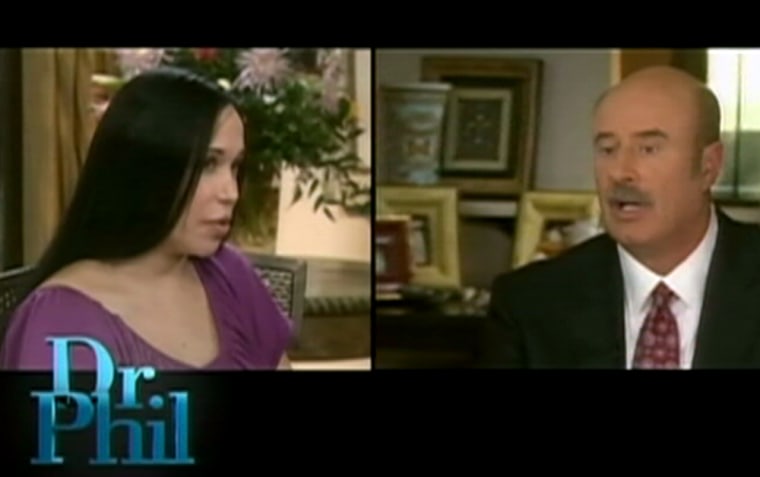 Suleman and Angels in Waiting hammered out an agreement during a powwow at Dr. Phil McGraw's house March 3. Suleman agreed to move her brood of 14 to a new, 2,500-square-foot home in La Habra, Calif., and let Angels in Waiting lead the way in caring for the children.
"I think Nadya recognizes she's not capable of caring for 14 children, she needs help — and she has said so," Allred told Gregory.
But how long that care will last is anyone's guess. The octuplets require 64 feedings a day, an equal number of diaper changes, and around-the-clock nursing care. The tab is estimated to run $45,000 a month — all funded through donations to Angels in Waiting.
When Gregory asked Allred whether "all of this is sustainable," she made an impassioned pitch to the public to donate, no matter how they might feel about the controversial mother of the octuplets.
"We're hoping that everybody will donate and help to make sure that these little babies, these little innocent ones, get the kind of supportive care that they need, because the consequences of the rest of their lives are going to be decided right now."
Who paid the tab?
The octuplets, with birth weights ranging from 1 pound, 8 ounces to 3 pounds, 4 ounces, were born nine weeks premature. They spent the first seven weeks of their lives in a neonatal intensive care unit at Kaiser Permanente Bellflower Medical Center near Los Angeles. Noah and Isaiah, now weighing 5 pounds each, were deemed the healthiest and most ready to join their mother at home.
Suleman's octuplets are the longest-surviving octuplets in history, making for a proud hospital staff at Kaiser.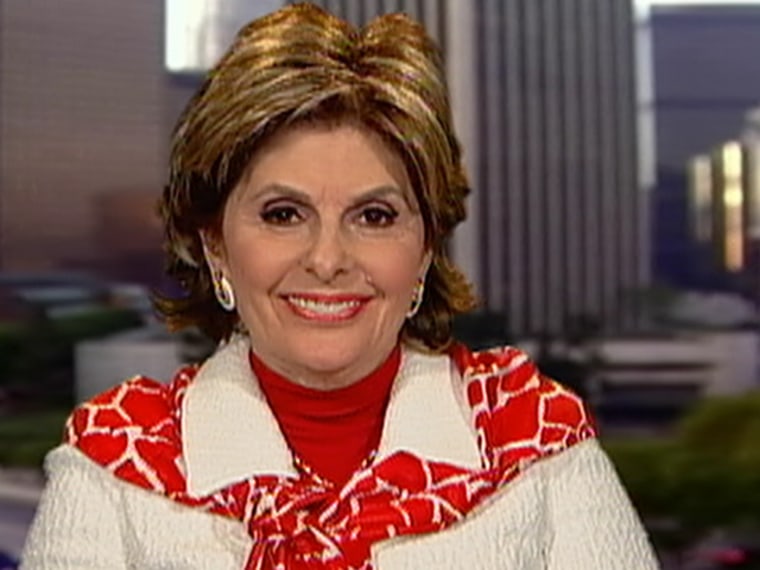 In discharging the first two of the octuplets, staff doctor Mandhir Gupta said: "This is a happy moment for everyone. It is always rewarding whenever a premature infant goes home as a healthy baby."
The $564,900 question (that being the price tag on Suleman's new digs) is: Who footed the bill for the new home? Suleman is unemployed and has been living on a combination of food stamps, disability checks, student loans and help from her parents. She has been coy in discussing her finances, saying only that the house was paid for by "opportunities" she has selected.
The Associated Press contributed reporting to this story.