The ancient boys' name Atticus, known to many from Harper Lee's "To Kill a Mockingbird," has jumped to the top of Nameberry's baby name popularity list for 2017.
Atticus is the No. 1 name for boys on Nameberry's list of Most Popular Baby Names of 2017, with Olivia the top girls' name for the second year in a row.
Names with ties to mythology, ancient cultures, and classic literature, influences that topped our baby name trend predictions for 2017, dominate the list.
Atticus qualifies on two counts. It is the name of a Roman literary figure as well as the first name of the hero of Harper Lee's beloved novel "To Kill a Mockingbird." Atticus Finch was played by Gregory Peck in the 1962 film of Lee's novel.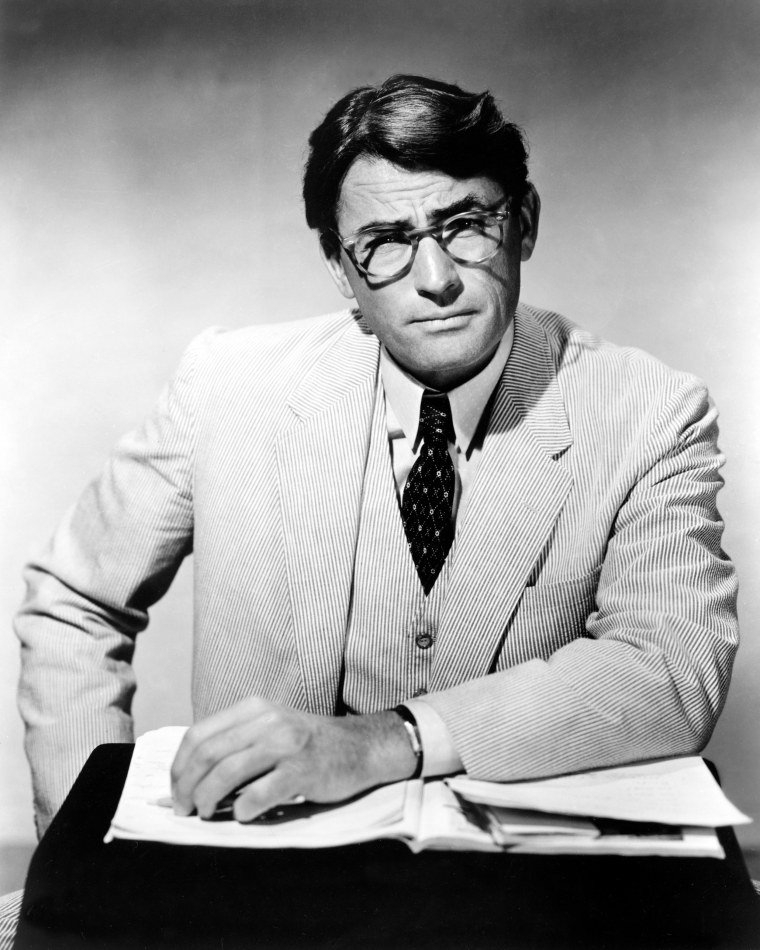 The list would seem to prove that parents are changing the way they choose names for their sons, moving away from family names and traditional male choices and using style as the driving factor.
Nameberry's popular names list measures which names attract the largest share of the site's nearly 250 million page views, versus how many babies actually receive that name. It's a gauge of parents' interest in baby names, and a predictor of which names will become more popular in the future.
Never miss a parenting story with the TODAY Parenting newsletter! Sign up here.
Three new names vaulted onto the Top Ten this year for each gender: Cora, Maia, and Amara for girls, and Theodore, Jasper, and Henry for boys. Maia, the most surprising newcomer to the group, is also new to the Nameberry Top 100 and has been among the US Top 1000 baby names for only a decade.
Here are the complete Top Ten baby name lists for each gender.
2017 Top Ten Names for Girls
(*New in 2017)
Olivia
Cora*
Amelia
Charlotte
Isla
Isabella
Maia*
Aurora
Amara
Ava
2017 Top Ten Names for Boys
(*New in 2017)
Atticus
Asher
Jack
Theodore*
Jasper*
Milo
Oliver
Silas
Henry*
Wyatt