Chrissy Teigen has cracked many a joke about the difficulty of getting her post-baby body back in shape, but she's returning to the pages of the 2017 Sports Illustrated Swimsuit issue looking more gorgeous than ever.
The new mom, who welcomed her first child, daughter Luna, with husband John Legend last April, says the photo shoot, which took place last October —just six months after Luna's birth — was all about "embracing the changes."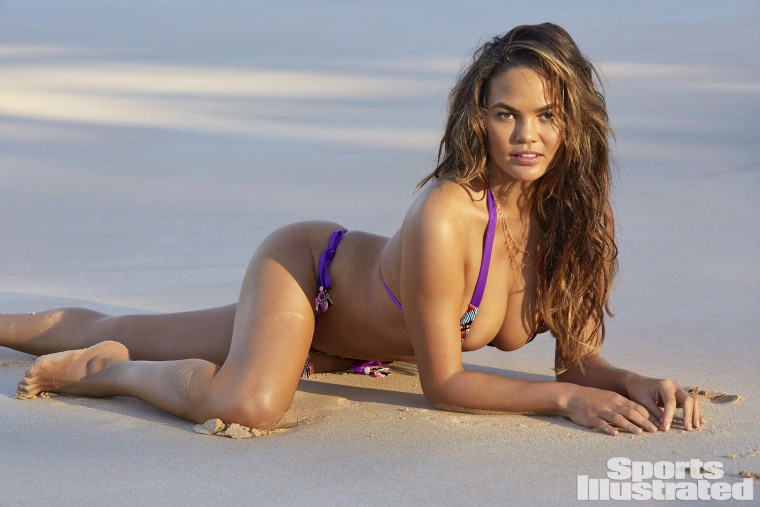 "It's been a while since I've done anything swimsuit. I haven't shot since (the) baby," Teigen reveals while on location in a special preview clip from "Making of Sports Illustrated Swimsuit 2017," which airs exclusively on DIRECTV NOW beginning in mid-February.
The 31-year-old supermodel goes on to say that everyone at Sports Illustrated "is going to embrace your body no matter what's happening and embrace the changes."
MJ Day, the issue's editor, reveals that Teigen initially shied away from being photographed in a bikini.
RELATED: Chrissy Teigen gets real about celebs losing baby weight: 'We have all the help'
"She showed up telling me she would only shoot one pieces, and if I could throw a blanket over the top of her, that would be great," Day explains.
"I think she surprised herself on this trip, because I don't think she was seeing herself quite the way we were seeing her," Day says.
After seeing photos of herself sprawled on a Bali beach in various brightly colored bikinis, Teigen agreed that she looked radiant.
"I told her she has to have a baby every year," Day reveals in the clip, "because I've never seen her look so good and move so great and take such amazing pictures."
The Sports Illustrated Swimsuit issue hits stands Feb. 15.