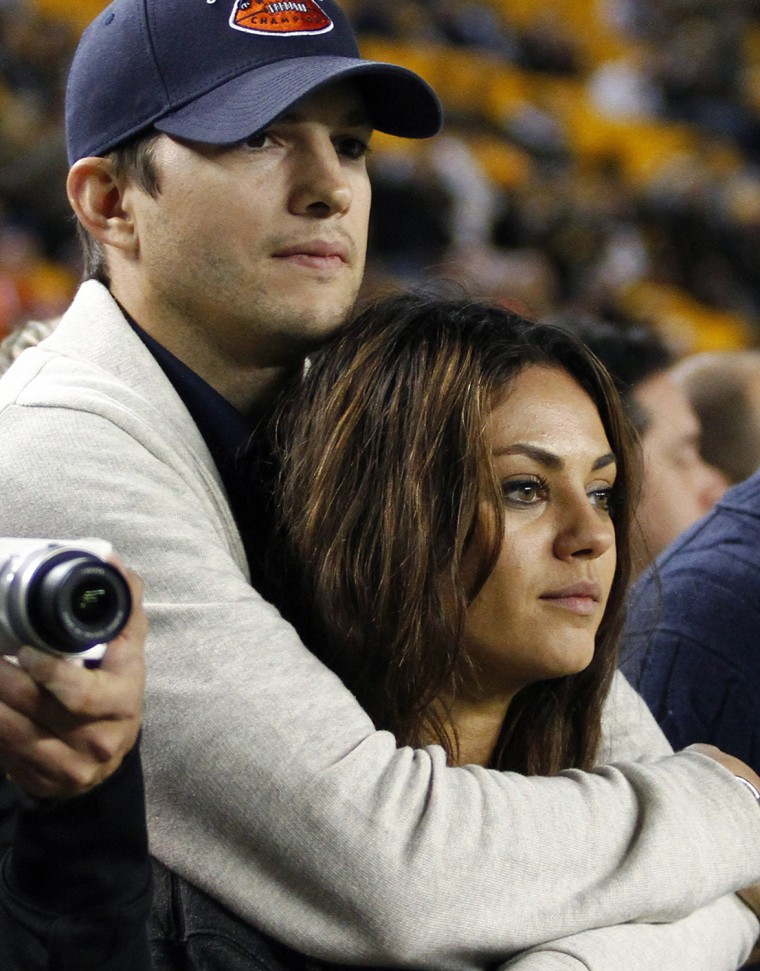 Ashton Kutcher has been a dad for two and a half months, and he's already loving every minute of life with his baby girl, Wyatt. But the actor said his favorite part of the experience isn't fatherhood — it's seeing Mila Kunis come into her own as a mother.
"The most amazing thing about having a baby is my partner, Mila," he told Ellen DeGeneres on Friday. "She's the greatest mom — I can't even. I go to work every day, and I come home and she's like perfect. And it just seems like everything went amazing, and I know that something probably didn't go amazing, but she never [complains]. It's unbelievable. She's incredible."
And Kunis doesn't have any help when Kutcher's away, either. The couple has made a point to raise their daughter nanny-free.
"Just the two of us," he assured. "It's awesome. … We just want to know our kid. We want to be the people that know what to do when the baby's crying to make the baby not cry anymore. We want to know, like, when she makes a little face or something, we want to be emotionally in touch with her. I think the only way to do that is by being the one who's there."
Of course, Kutcher admits that there's not too much to get to know just yet.
"When you first get them … you're all excited, and you're ready to do all these things," he explained. "Then you realize it's like getting a new cell phone where all the features don't work yet. It's like a phone [that] won't take pictures, and you're like 'Why won't my phone take pictures?!' And it won't make calls, and it doesn't do a lot. But it looks really cute!"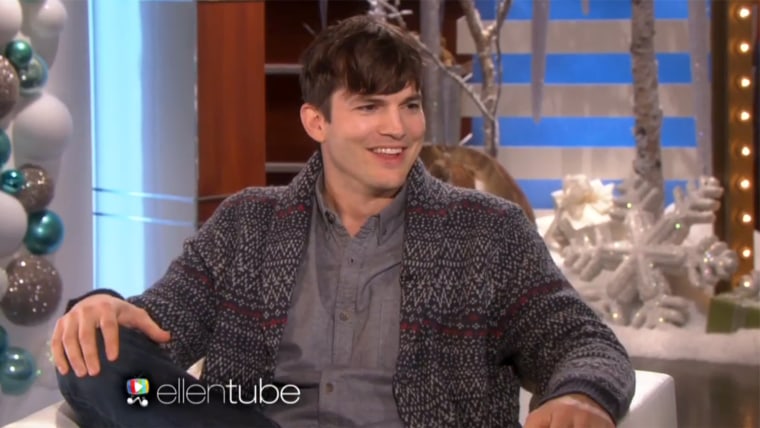 There is one thing Wyatt's been able to do, though — teach her dad a lesson about love.
"You think you know how much you can love another person, and then you have a child and then you know," he mused. "It's like infinitely rewarding."
Follow Ree Hines on Google+.