Afghanistan's first "Sesame Street" Muppet comes with a powerful message for young girls.
Six-year-old Zari made her debut on "Baghch-e-Simsim," the Afghan version of the show, on April 7.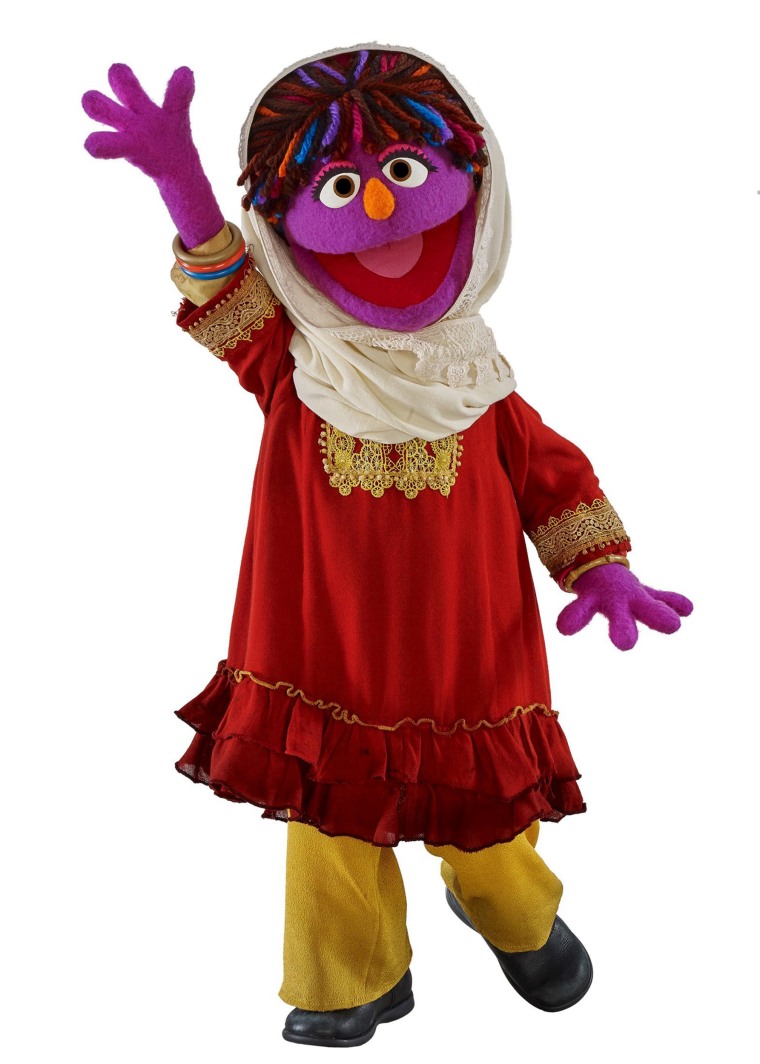 "She's here to teach young kids about girls' empowerment!" Sesame Street said on Twitter, adding in another message that its newest character is "an incredible role model for kids around the world."
RELATED: 'Sesame Street' introduces first character with autism
Zari, who wears a red-and-gold dress and a cream-colored hijab, joins the fifth season of "Baghch-e-Simsim." And she'll be taking on some pretty important topics on the show. Zari, whose name translates to "shimmering," will be a part of locally-produced segments about "girls' empowerment, national identity, physical health, and social and emotional well-being," the company said.
She'll also do segments where she talks about health with a pediatrician, and learns how she can one day become a doctor herself — a powerful statement in a country where women's rights are still lacking.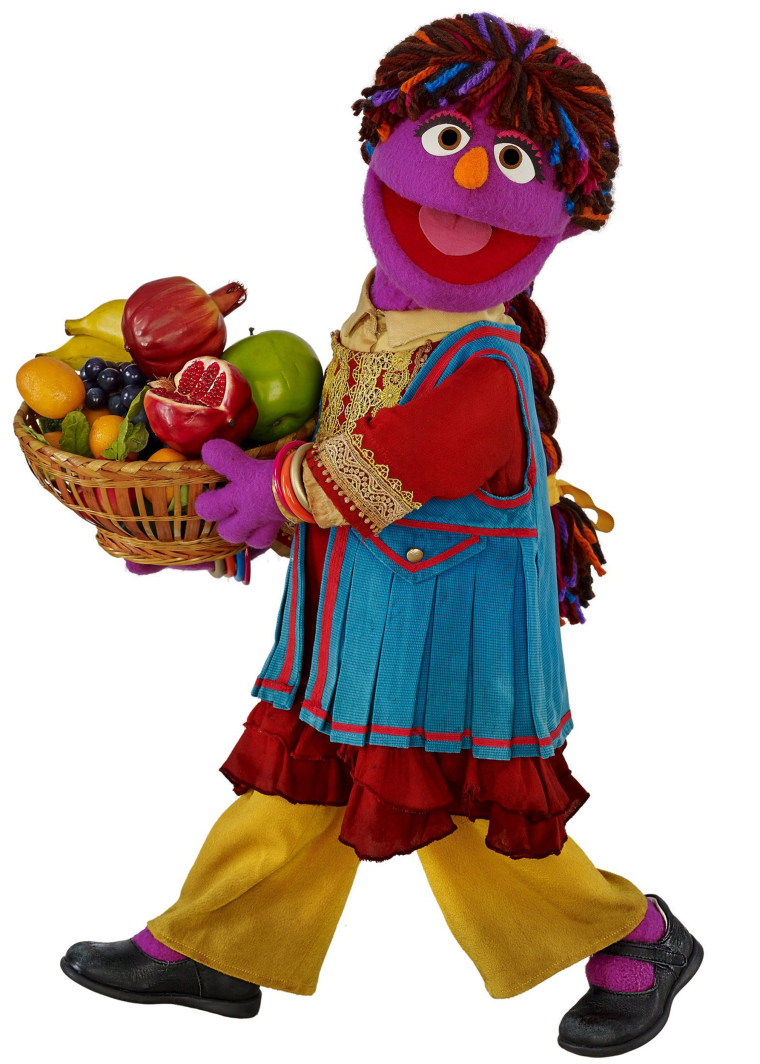 "The exciting part about Zari is that she is modeling for young girls that it is wonderful to go to school and that it's OK to dream about having a career," Sherrie Westin, Sesame Workshop's executive vice president of global impact and philanthropy, told Reuters.
RELATED: Jimmy Fallon and 'Sesame Street' Muppets photobomb unsuspecting kids
"It's so powerful that the first Afghan Muppet is a girl," Westin added. TODAY reached out to "Sesame Street" for additional comment, but didn't hear back.
And even before her big debut, Zari was already making moves — she was in New York City this week to attend the Women in the World Summit, where she met the first lady of Afghanistan, Rula Ghani, another known proponent for women's rights.