Neil Patrick Harris' daughter recently wrote a letter to the tooth fairy that's so sweet, it will make your heart melt.
Little Harper Grace, 7, gathered up her crayons to write to the folklore fairy, letting her know she'd recently lost another one of her baby teeth. But the sweet little girl didn't ask for money or candy or any other treat. Instead, she let the tooth fairy know just how much she loved her.
"Dear Tooth Fairy, I lost my tooth today! love you because you rock!" her colorful letter read. Near the bottom, she even added her own drawing of a happy-faced tooth complete with long, blond locks.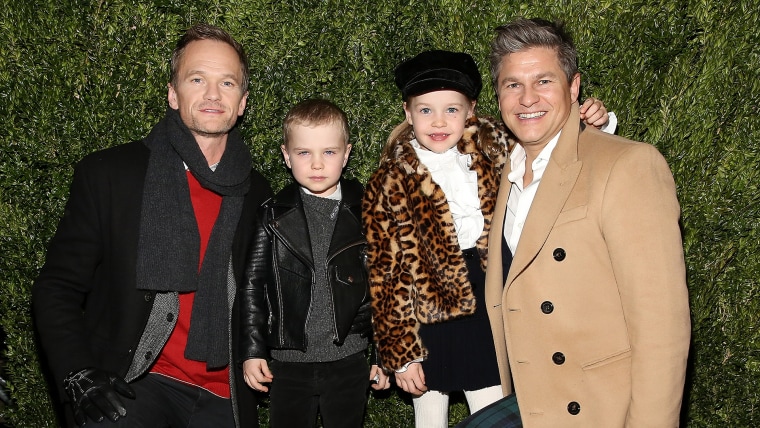 Proud papa Harris — who shares Harper and her twin brother, Gideon Scott, with husband David Burtka — took to Instagram Friday to post a photo of the letter, noting, "Sigh. I just love being a father."
Back in October 2016, the "A Series of Unfortunate Events" star, 44, shared a milestone pic of little Harper holding the very first baby tooth she ever lost — which was, apparently, when she and the tooth fairy became such good pals.
This week, the Tony winner dropped by the TODAY show to talk about his brand-new children's book, "The Magic Misfits," about a group of magic-loving kids.
Harris told Hoda Kotb and Kathie Lee Gifford that he and Burtka have read to Harper and Gideon since they were newborns. But, he revealed, neither child has read his book yet.
In fact, he said, just the night before, Gideon let his dad know he was "really upset" he hadn't read it.
"I said, 'Gideon, you can't read yet!'" Harris shared, laughing. "I think we're going to have to start reading him chapters of the book."