With his twins back in school, actor Neil Patrick Harris is busy at work on the set of his action-packed new show, "Best Time Ever."
Harris told TODAY.com it's not easy balancing fatherhood with the show, which took him to a football stadium, a stranger's wedding, the set of NBC's "The Voice," and more, all in the pilot episode.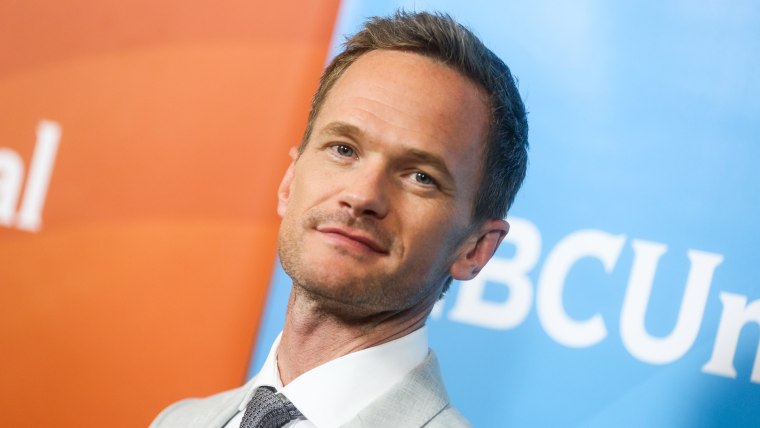 "It does take a lot of work, more than I thought," he said. "It's a bit of a beast. But it's only eight weeks that we're doing the show. There are a lot of people that don't get to spend time with their family that they would want to and they work 52 weeks out of the year."
RELATED: Neil Patrick Harris: I'm not a helicopter parent
Harris added that spending time with his kids, 4-year-old twins Harper and Gideon, gives him all the energy he needs: "They kinda fill me back up," he said. "The kids are at a wonderful age where they want to hug and sit on your lap and show you things, and make stuff together."
Harper and Gideon, Harris' children with husband David Burtka, recently started their second year of preschool, he said.
"Last year they were in separate classes, and this year they're in the same class, which is fun," Harris said. "It gave them a year of some independent time and now they get to use that for this."
"I'm just such a fan of them learning cool, clever things, whether it be fish in a fish tank and how they work, or letters, or building things ... it's really fun for me," he added. "I forget how many things they're supposed to learn."
RELATED: Neil Patrick Harris' twins, 4, are foodies who make the rest of us seem boring
Harris is learning plenty himself on set of "Best Time Ever" — he's recently been rehearsing a "Cirque du Soleil"-style trampoline sequence, and had the scrapes and bruises to show for it during our interview. "I have whiplash ... I'm a physical mess," he said.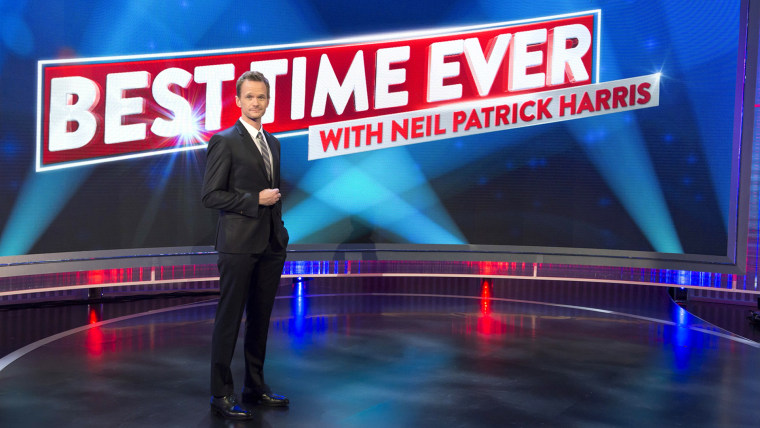 "I'm really loving learning these special skills for things," Harris added, mentioning that there's one skill he's particularly interested in picking up: tap dance. "I need to learn how to tap dance. I've never taken a dance class in my life," he said.
The second episode airs Tuesday, Sept. 22, and features Alec Baldwin as the guest announcer, but Harris said there's someone else he'd love to bring on the show one day: Bill Clinton.
"I would say his wife, but then you have to have fair time allotments for every candidate, and we only have eight shows, so I don't think we'd be allowed to have Hillary on board," Harris said. "But Bill's got a great voice. And he's a super cool guy."