It's a full house for Andrea Canning! The NBC correspondent and mom of four announced Wednesday that she is pregnant again, and that's not all — the baby, due in May, will be her fifth daughter.
"We are very excited!" Canning told TODAY.com. "It was a little unexpected since I am 42 now. Ironically this is one of the easiest pregnancies! I think there's something to be said for not trying and not having that pressure. We feel so lucky and blessed to have four healthy, beautiful girls and now a bonus baby on the way!"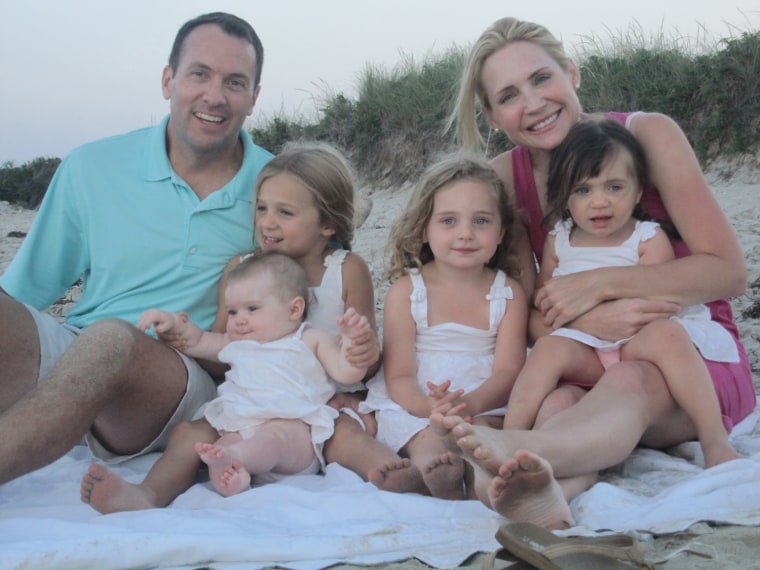 Canning tied the knot in 2008 to USMC Major Tony Bancroft, and says that though her military husband once imagined raising some sons, he's happily on board being surrounded by so many ladies.
"This is a classic example of what happens when you're chasing the one sex you don't have — a boy in our case," she said. "My husband being a Marine and sports enthusiast was looking forward to lots of Little League and football games. But we are apparently meant to have all girls and he's already got them into all kinds of sports! I am envisioning some kind of all-girl band!"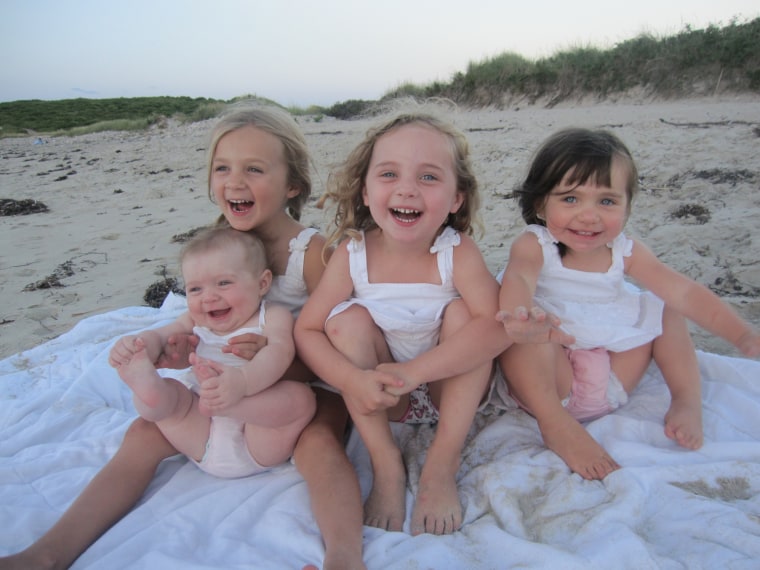 Their daughter will be the couple's fifth child in less than six years.
"Five kids [ages] 6 and under will definitely be a challenge but we're organized and up for it!" she said. "They understand that mommy gets to have one meltdown a week. Dateline is a lot of hard work and a ton of travel but also the most family-friendly show I've ever worked for! We owe that to our EPs David Corvo and Liz Cole. Everyone should be so lucky."
If you want to help her out, Canning could use a hand with one thing: "We've run out of names with five, so any suggestions welcome!"
As for whether the family will keep expanding, Canning says don't expect a sixth. "This is the last one!" she said. "We're done!"