When you're a kid, nothing is better than your birthday — especially when you're Poppy Brent-Berkus, the daughter of "Nate & Jeremiah by Design" stars Jeremiah Brent, 33, and Nate Berkus, 46.
The two famous interior designers celebrated their adorable little girl's 3rd birthday on Friday with a post on Berkus' Instagram story. And boy, did she clean up with the ultimate big-kid gift ...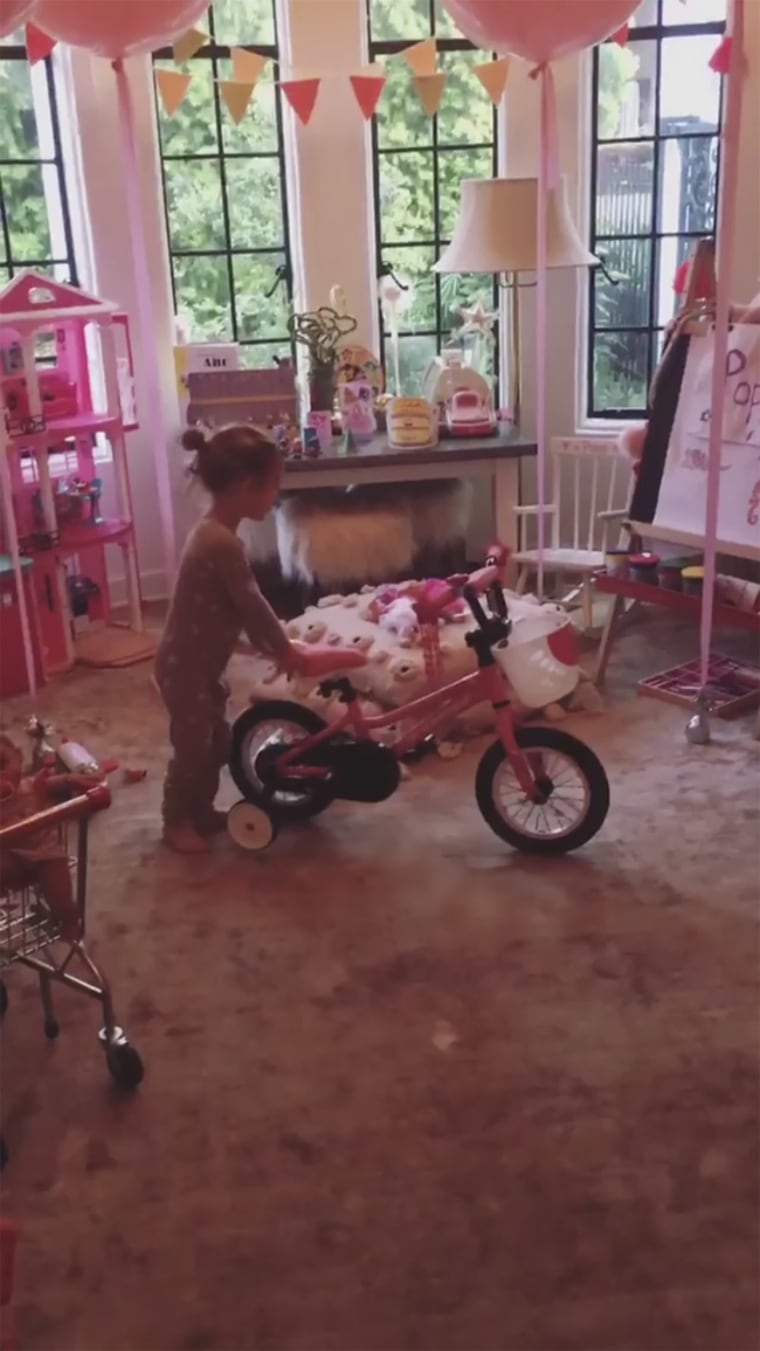 A new bike!
A new pink bike!
A new pink bike with a basket and a bell! (And training wheels, because safety first.)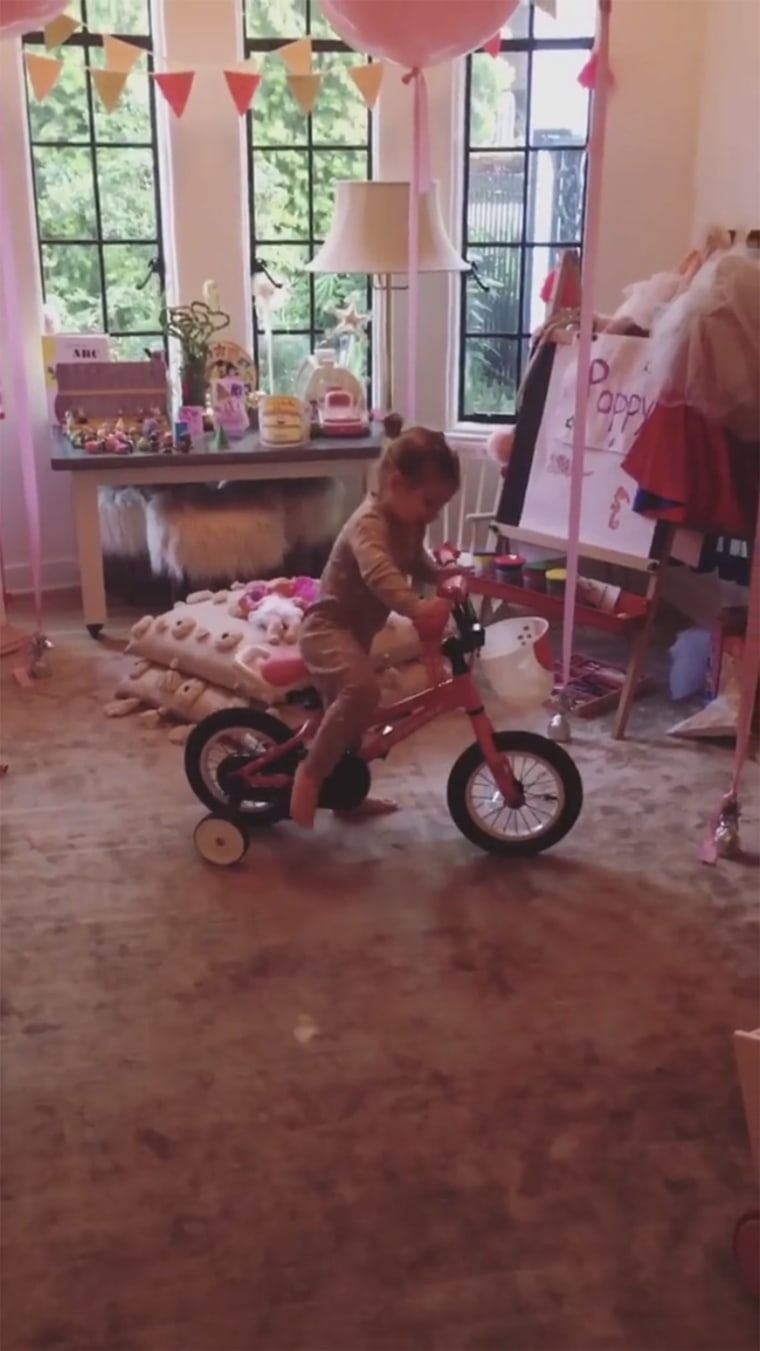 The couple announced in February that they're expecting baby No. 2, a boy, this spring. But for now, Poppy doesn't have to share the spotlight or her new wheels.
Both of Poppy's dads also posted birthday tributes to her on Instagram.
"It feels like you were just born 3 minutes ago- and yet part of me knows we have all done this before together," wrote Brent in an emotional caption. "Now on your 3rd birthday I watch in disbelief as you continue to grow phenomenally.. with grace, strength, audacity, intuition, belief and authority."
He added, "3 years ago today life, love, possibility- all cracked open. We love you Completely."
We're not crying, you're crying!
Berkus kept his caption brief, writing, "We can't believe you are 3…"
Poppy is a lucky gal — and not just because she now has the sweetest ride on the block!