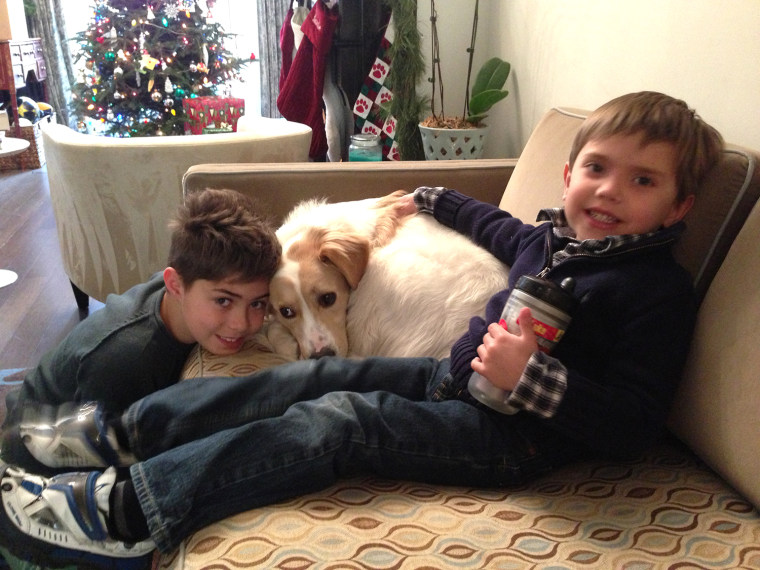 The question of the day around my house right now: "Mom, how many days until Christmas?"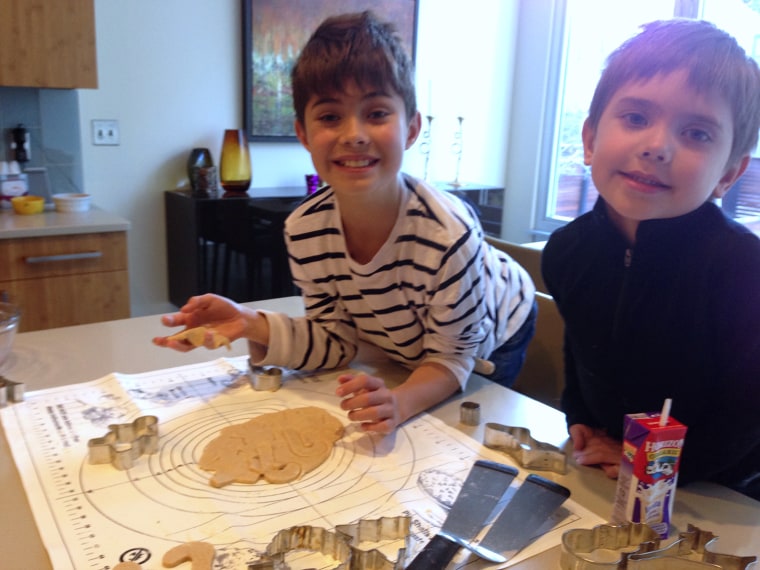 Luke, who is just learning basic math, has sure learned how to subtract the days and if you are off by a day he will let you know! And every day he checks under the tree to make sure some of his presents are still there. Of course that is the commercial side of the holiday that has overtaken my kids... but I know someday they will cherish the holiday memories from this time in their lives.
Growing up, my favorite memories are from Christmas time — especially baking cookies for Santa. After decorating the first batch, we would get bored and leave my mom to finish the rest. I have started the cookie-making tradition in our home as well, and my kids are keeping up with tradition as they too leave me to finish the cookies and clean-up.
We play Christmas music loudly as we bake, just as my parents did. Bing Crosby singing "White Christmas" always takes me back to being about 10 years old in the kitchen... I can smell the flour and almost taste the cookie dough.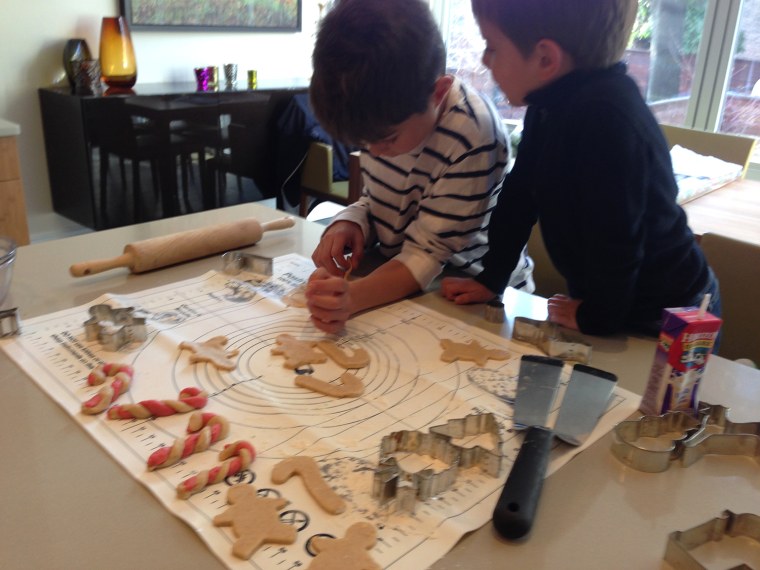 But like all families, we're adding our own traditions to our kids' memories. In our town, nothing says holidays like the bright lights and displays lighting up our streets. So our first order of business is decorating our stoop. My husband is a little competitive in this regard. And while my parents still put up the same fake tree year after year... We pick a fresh one with the kids.
This time of year we rewatch all our favorite Christmas movies old and new. From "It's a Wonderful Life," to "A Charlie Brown Christmas" and "Elf," all are classics in our home.
Christmas morning we also have a new tradition my husband started, an idea he got from his sister's family. He gets really silly Christmas pajamas for all of us and we'll take fun photos with the kids and Zara.
Some things never change. Just as I used to do, my kids are up before the sun and wake the whole house. After unwrapping presents, cleanup and breakfast, there is assembling and lots of building. Elbow deep in a Lego project, I think both my husband and I appreciate how our moms and dads did the same with us. 
As much as we all love the shiny new things, it's important our kids know why we celebrate this day and everyday we get to be together as a family creating new memories. I hope that's a tradition that someday they too will pass along.
What old and new holiday traditions do you have in your home? Share on our Facebook page!