When college student Kiersten Miles, 22, decided to take a babysitting job this past summer, little did she know that she would end up saving the life of the baby she was hired to watch.
Miles quickly learned that baby Talia Rosko, only 9 months old at the time, suffered from a rare liver disease that only affects infants. And when Miles learned — just a few weeks into her babysitting job — that little Talia needed a liver transplant to survive, Miles didn't hesitate to get tested to see if she was a donor match. While Miles only knew the Rosko family a very short time when she made the decision, she had already formed a special connection to the young girl.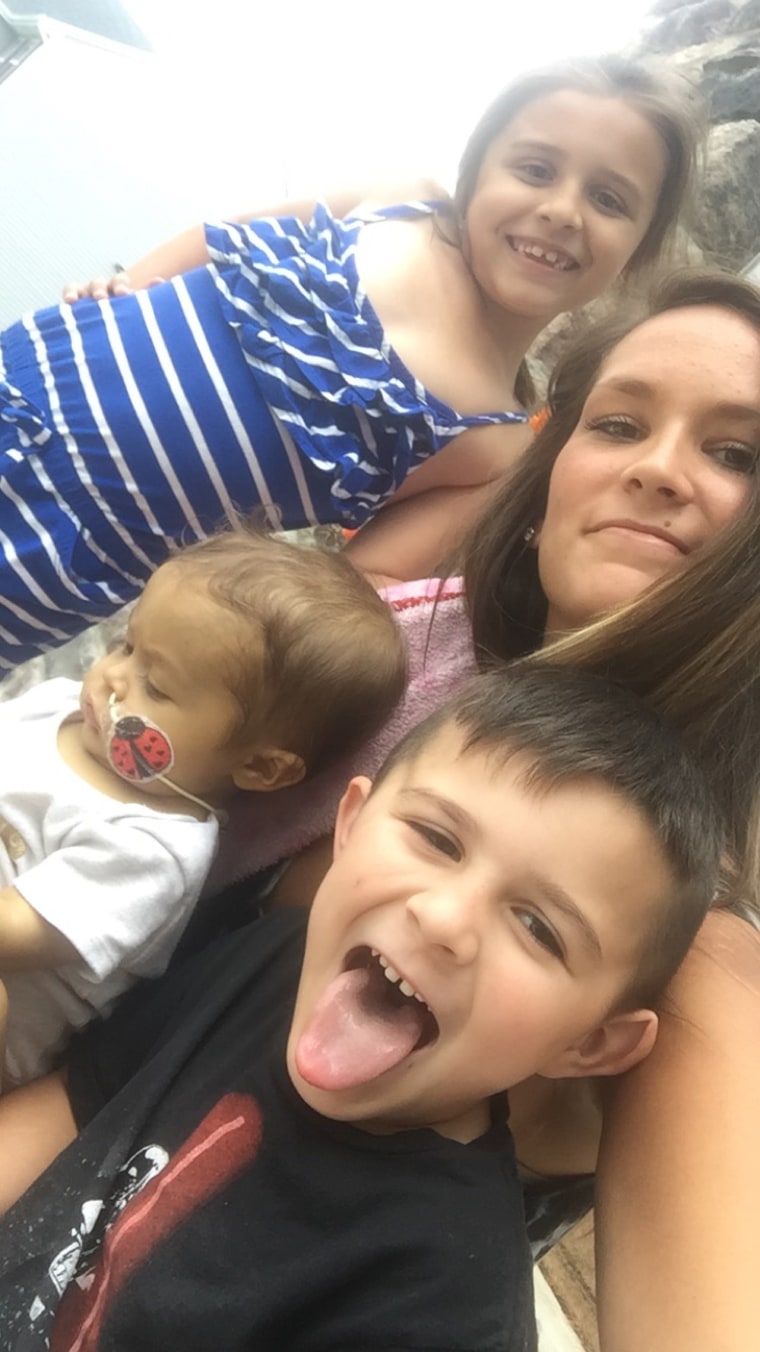 "I met the Roskos in early June of 2016," Miles told TODAY. "My good friend had known the family for a long time and recommended me to them for a summer nanny position. I knew going into it that Talia had biliary atresia, because my friend told me a little bit of that background."
Biliary atresia is a liver disease that occurs in one in 18,000 infants. It causes the bile ducts that normally drain to the gallbladder to be blocked, leaving the backed up bile to cause irreparable damage to the liver. A temporary fix is possible with a Kasai procedure, in which part of the small intestine is used to replace the ducts, allowing the liver to drain into the intestine. A liver transplant is the only known cure for the disease, and it has a high survival rate.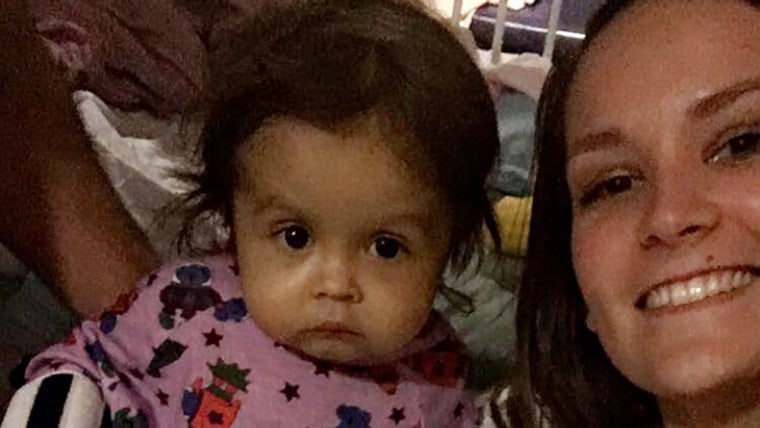 Talia's parents, Farra, 40, an administrator at Princeton University Plasma & Physics Laboratory, and George Rosko, 42, general manager of ACE Gymnastics, in Ocean, NJ, were told that without a liver transplant, their daughter would likely not survive past age two. Talia underwent the Kasai procedure and was placed on the liver transplant waiting list around the time the family hired Miles as their summer babysitter for their three children, including Mattea, 7, Trey, 5, and baby Talia.
Never miss a parenting story with TODAY's newsletters! Sign up here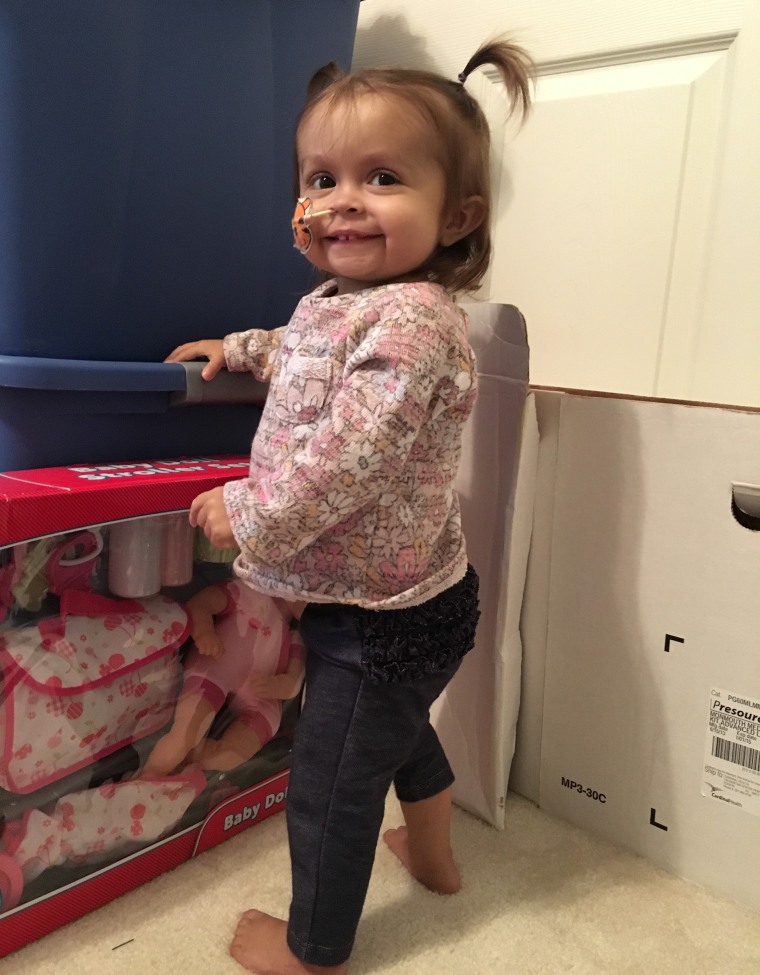 "About two to three weeks into watching Talia I became curious about the whole idea of a liver transplant," said Miles. "Before meeting the family I never knew you could donate part of your liver. I always try to donate blood whenever I can because it never bothered me and a lot of people can receive my blood type. After doing research I found out that I could potentially donate an organ to anyone due to my blood type."
Talia's parents were initially cautious about the young babysitter making such an important decision.
"We were never 'looking' for an organ donor, and we would never ask anyone if they wanted to donate, especially someone we didn't know that well," said Rosko. "Children's Hospital of Philadephia listed Talia on UNOS (United Network for Organ Sharing) list, which means she was on a list with all of her requirements and if a deceased donor liver became available that matched her needs she would get a new liver. Kiersten offered to fill out paperwork and to be a live donor after she did some research."
The Roskos made sure Kiersten knew that this was a serious undertaking.
"I wanted to be sure she knew this wasn't like giving blood...that it was a serious surgery and she had to speak to her family about this. She said she had already spoken with her mother and she was good to go. She was very confident that this was something that she wanted to do."
In fact, Kiersten Miles' mother was supportive of her daughter's decision to become a donor.
RELATED: Pediatric nurse's bond with sick preemie leads to adoption
"I talked to my mom after doing the research and then went forward to talking to Farra," said Miles. "My mom has been supportive through the whole process. She keeps saying how proud of me she is and tells people she wasn't really surprised I wanted to do this."
From the moment she found out she was a match, Kiersten was ready to move forward with whatever procedures were necessary.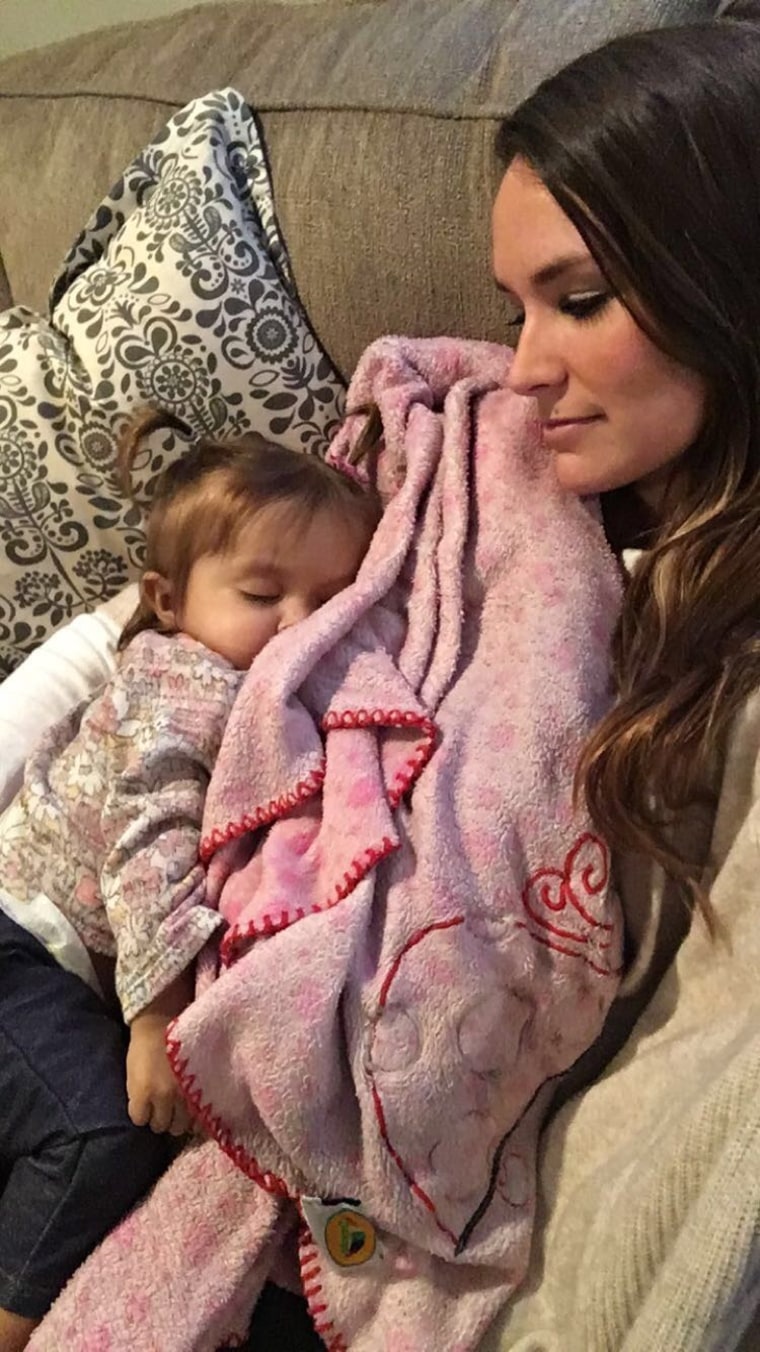 "I didn't hesitate with the donation at all," she said. "I just had to go through some blood tests, imaging, and talking to a few doctors and then spent less than a week in the hospital. It just seemed and still seems like such a small sacrifice compared to saving a life."
Still, there was one piece of information that made her deeply consider her charitable choice.
"At one point I found out I would never be able to donate again if I did this," she said. "I really had to process that." Miles decided to move forward with the hope that if her future child needed the same procedure, that someone would step up if it came to that.
RELATED: How one mom's extraordinary love transforms the short lives of hospice babies
Throughout the process of the liver transplant, Miles kept the Roskos informed about her appointments and testing.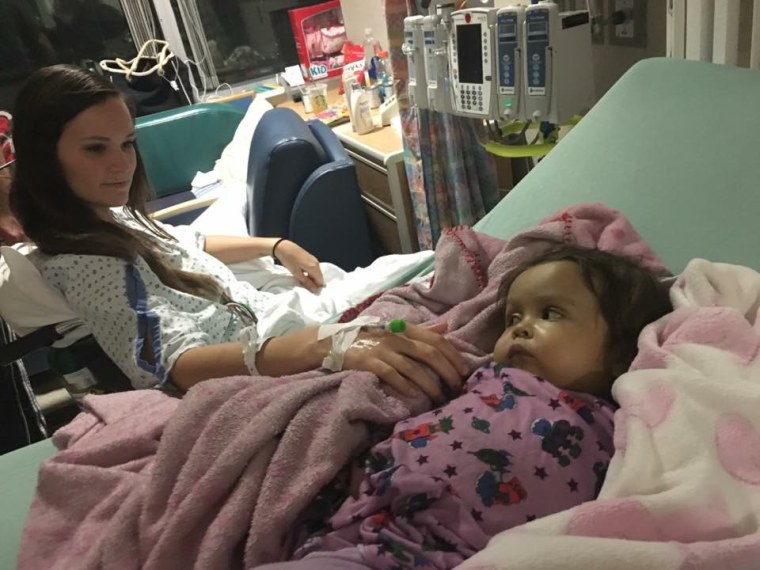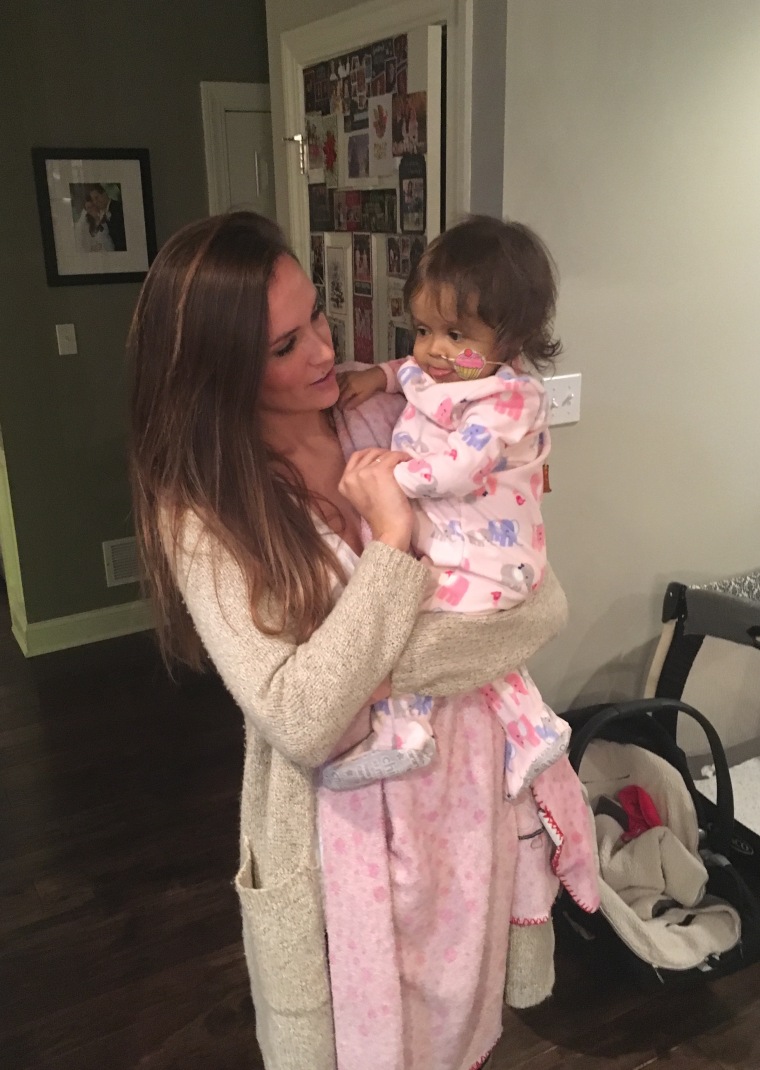 "They made sure I didn't feel pressured at all," she said.
After a 14 hour procedure at the Hospital of the University of Pennsylvania and the Children's Hospital of Philadelphia, both Kiersten and Talia have recovered and are thriving.
"She has turned a hopeless situation into a hopeful situation," said Rosko. "Without Kiersten we would be sitting waiting for a deceased donor to come and save Talia. We would be watching our baby deteriorate. Without Kiersten I'm not sure where we would be...to be honest, I don't really want to think about it."
And while she no longer babysits Talia, Kiersten knows they will always share a special bond.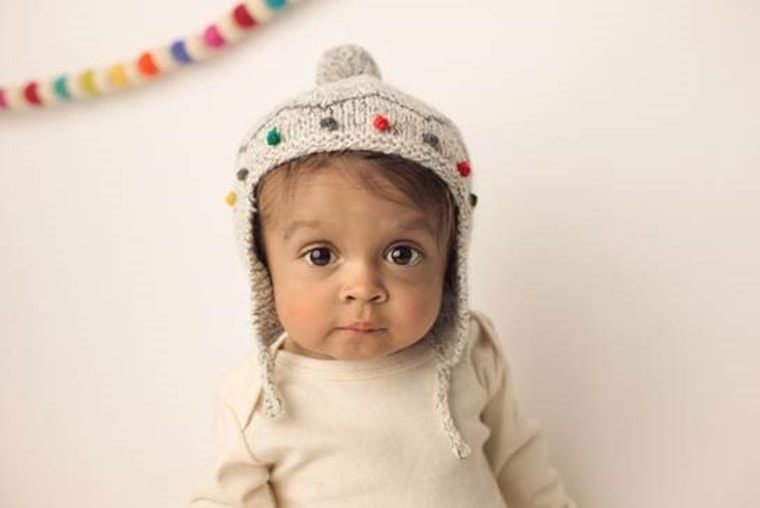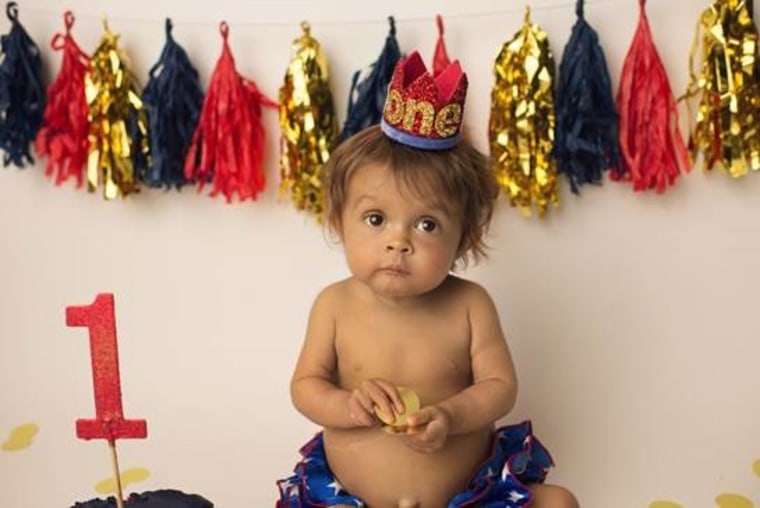 "I definitely think it's important to spread awareness about living organ donation and organ donation in general," said Miles. "I don't think many people know you can donate a part of your liver, most only hear about donating a kidney. After going through the entire process from start to finish, I would 100 percent do it again. I think it's very important people know exactly what they are volunteering to do and what the recovery is like, but it's such a small price to pay in comparison to saving a life."