/ Source: TODAY Contributor
From silly song parodies to touching blog posts, 2015 was a year that we saw parents open up about their struggles, laugh about their most stressful moments, and support one another — even when they had different opinions about parenting.
At the end of the day — when the kids are finally in bed — we're all in this together, and the past year showed us that a supportive community helps us survive toddler tantrums, mom-judging and the challenge of raising kind little people.
Through the stories of these parents and others, we learned a little more about how to do parenting right. Here are ten parenting moves we hope to see more of in 2016.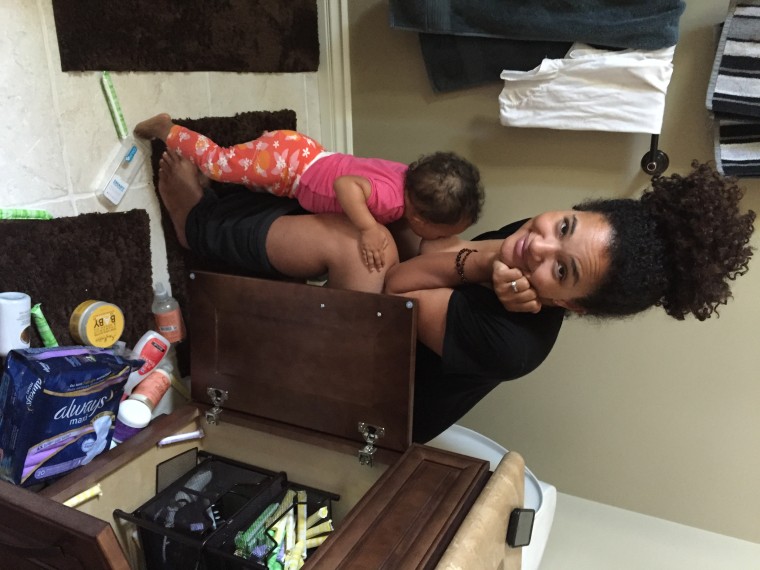 1. More parents being open about their messy (real) lives
When Elisha Wilson Beach posted a photo to social media of her nursing daughter, Nolan, while using the toilet, she showed us how refreshing it can be when parents are honest about their real lives — no matter how chaotic they sometimes are.
"This is motherhood and it ain't always pretty. What's your #momtruth?" Wilson Beach captioned the viral photo.
2. Busy moms taking time for themselves
We all danced along with Jessi Sanfilippo when the YouTube comedian released her parody of the Weeknd's hit "Can't Feel My Face." Aptly titled, "Can't Get Some Peace," the California mom's parody included lyrics about her excitement for her son's return to school, and for the alone time she was sure to get once he was in the classroom.
"I can't clean this place 'til you're at school. And I love it, can finally dust it. And I can't stuff my face 'til you're at school. No healthy grubbin', I regret nothin'," Sanfilippo sang in the video.
3. Parents learning to laugh at the stressful parts of parenting
From the hilarious late notes Seth King wrote for his tardy children, to the Holderness family's epic Thanksgiving mash-up, parents this year reminded us to take a step back and laugh at the stressful moments.
King called humor, "the only arrow that we have in our quiver as parents." We tend to agree.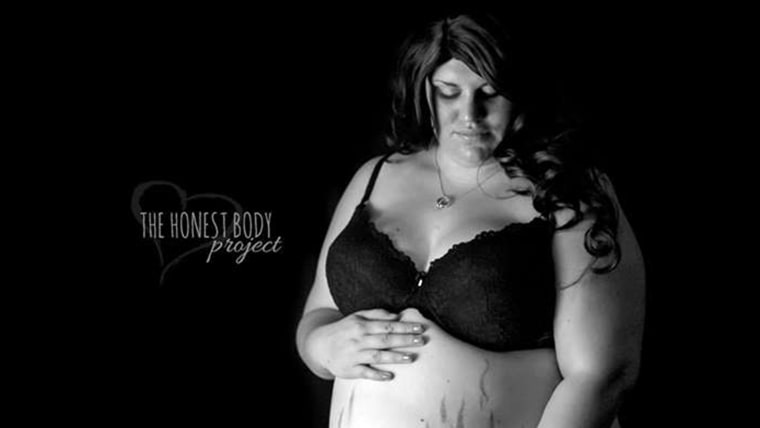 4. More moms loving their pregnant (and post-baby) bodies
This year, Brittany Dykstra, a mom who was fat-shamed while pregnant, fought back against bullies who left cruel comments on her maternity photos, and meteorologist Katie Fehlinger took to social media, speaking out against critics of her size while carrying twins.
"I say let's raise a Shirley Temple to swollen feet, stretch marks, nausea, all the extra pounds and the dark circles! They're badges of motherhood. And for those of you who think that's 'disgusting', remember a woman went through the very same thing to bring YOU into the world," Fehlinger wrote in her Facebook post.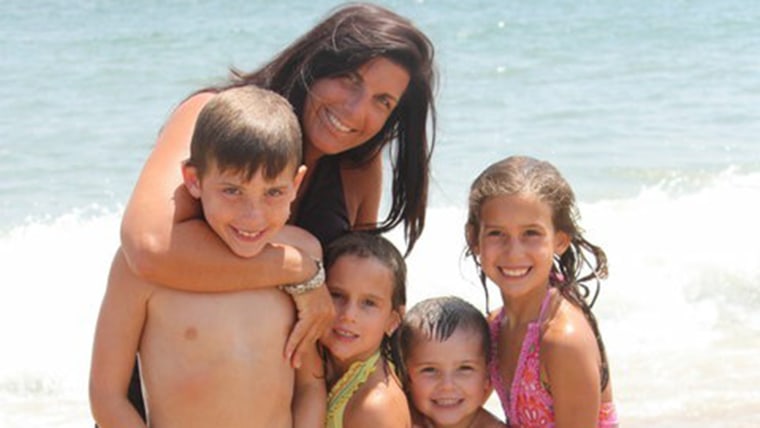 5. Parents being proactive about their health, so they're around for their kids
Amy Seventko's story reminded us all that an ounce of prevention can truly be worth a pound of cure. Seventko was reminded to perform a breast self-exam after helping her son find a pair of hot pink socks he needed for a football game. After finding a lump in her breast, Seventko underwent treatment for breast cancer and is now cancer-free.
"I feel like it saved my life," Seventko said of October's breast cancer awareness message.
6. More parents stepping up to say kid-shaming isn't their thing
Florida dad Wayman Gresham posted a viral video in which he pretends to publicly shame his son, only to pause to call out actual kid-shamers for their actions.
"There is no way in the world I would ever embarrass my son like that. It doesn't take all of that. Good parenting starts before he even gets to the point of being out of control," Gresham said in the video.
Dr. Shefali Tsabary started the #EndShame movement soon after, posting a series of videos asking parents to refrain from making YouTube videos that embarrass their kids.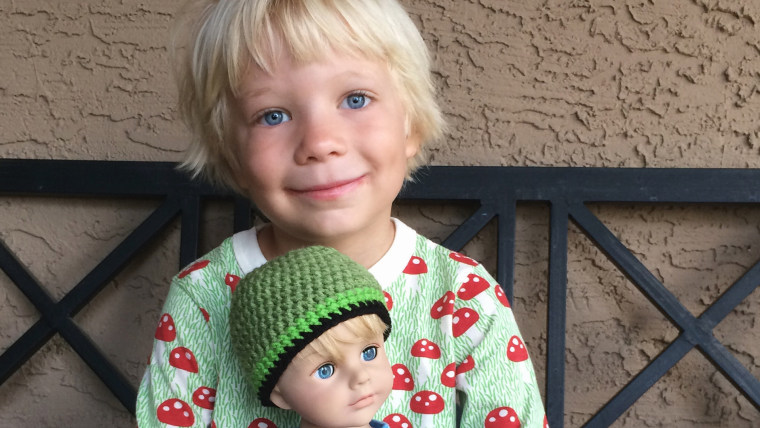 7. Parents dropping the gender stereotypes society imposes on their kids
From the dad who cheered his son for choosing an Ariel doll, to the mom who created an "American Boy" doll for her son who wanted a doll like his sister's — parents in 2015 stood up for their kids' freedom to play with what they wanted, proving that there are no "boy toys" or "girl toys."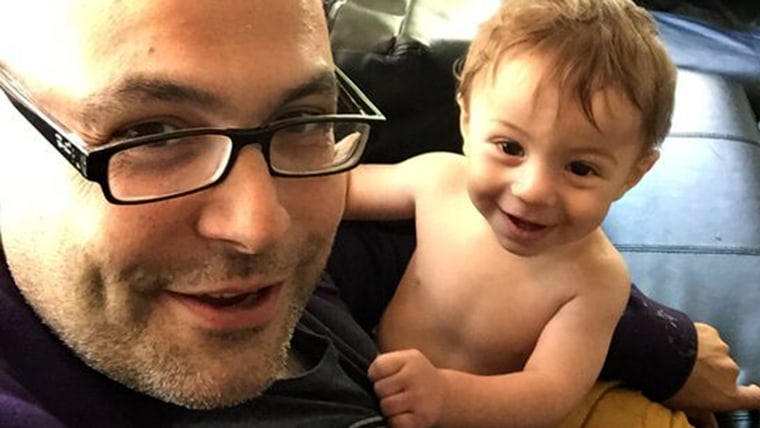 8. More parents proudly doing what works best for their families
Parents this year made headlines for standing up for their choices and doing what works best for their families. Writer Nathan Rabin defended his choice to move his family into his in-laws' basement after a few career setbacks, saying, "I'm a lot happier and more grounded than I was back when I ostensibly had everything going for me."
And, blogger Elizabeth Boyce stood up to critics of her choice to co-sleep with her five kids, In a touching video, she explained the circumstances that led to her create an elaborate family bed.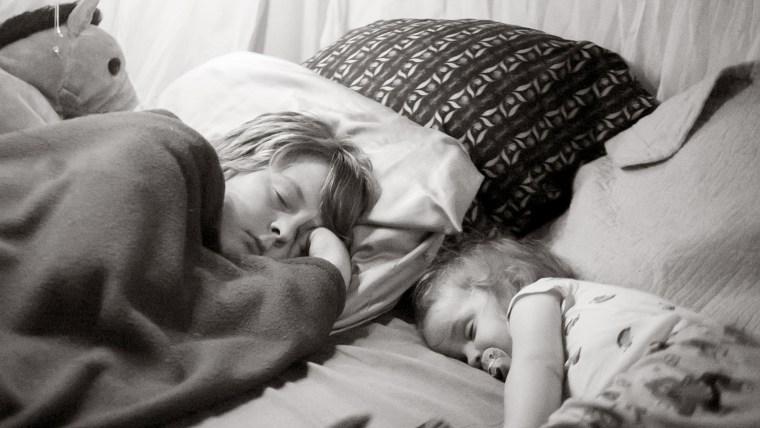 "Where do we get off judging other people's choices in any aspect of their lives?" Boyce asks in the video. "Beyond the basics of just taking care of your kids and trying to do the darn well best you can - it's just sad to me that we can't love each other."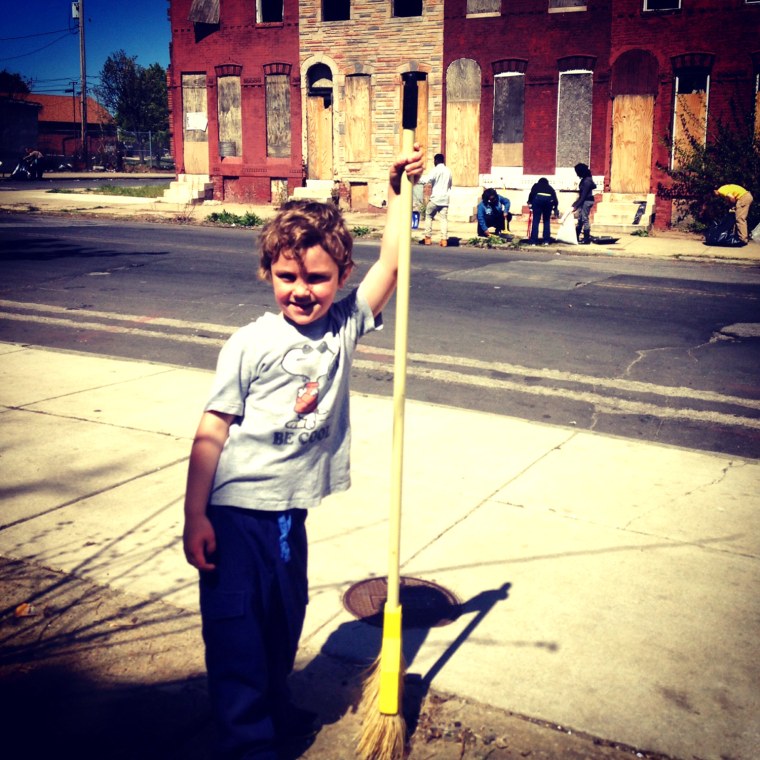 9. Parents teaching their kids to be kind
From the pledge dad Jenabu Williams' says with his son, Joshua, each morning before school, to the parents who enlisted their kids to help in rebuilding communities after the Baltimore riots this spring — parents reminded us daily of the need to teach our kids to be kind and to participate in their communities.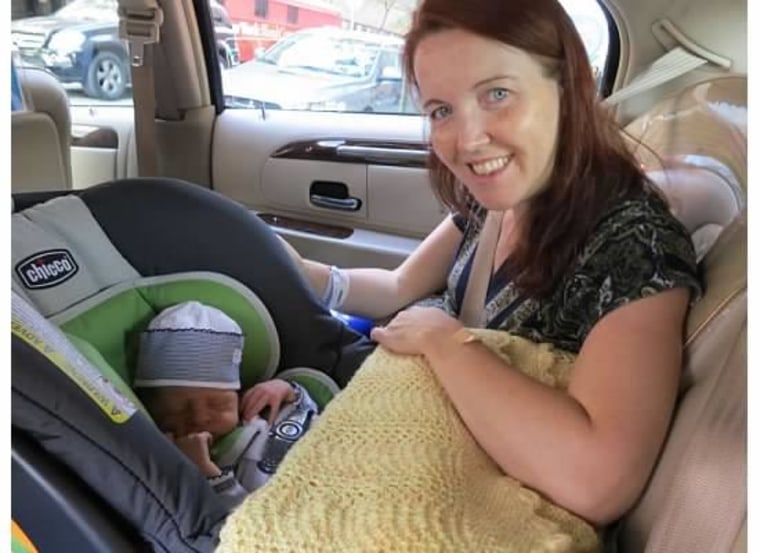 10. More parents coming together as a community through the TODAY Parenting Team
2015 was the year we launched the TODAY Parenting Team — a community where parents can ask questions, share their thoughts and find support. From mom-judging to great organization "hacks," community members wrote touching posts and shared tips for how to stay afloat amidst the storms of parenting.