The newest member of the royal family is having her moment in the spotlight, but Sarah Michelle Gellar wants to remind everyone that her daughter is Charlotte No. 1.
On Wednesday night, the actress shared a photo of a tongue-in-cheek T-shirt she'd laid out for her 5-year-old that proclaimed "I was Charlotte first."
"My daughters outfit for school tomorrow #PrincessCharlotte #PrincessCharlottePrinze," Gellar captioned the image.
While Charlotte Grace Prinze may not be fourth in line to the British throne, the stylish little girl — whose dad is Freddie Prinze Jr. — did indeed lay claim to the name back in 2009.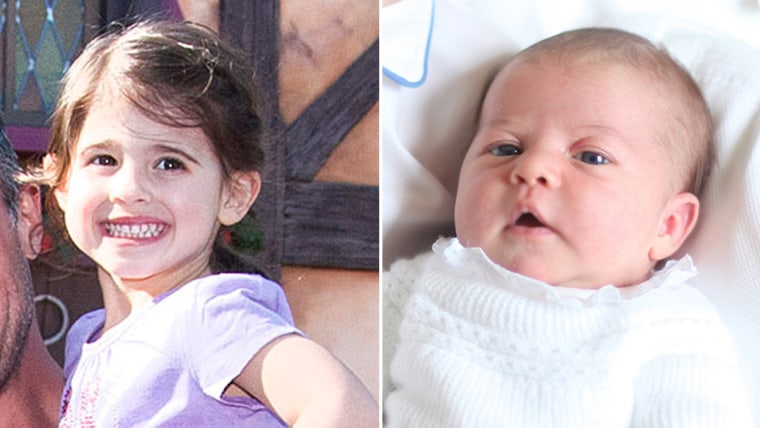 Of course, when news first broke that the royal baby had been named Charlotte, many couldn't help but think of the "Sex and the City" character of the same name.
Kristin Davis, who played Charlotte York on the beloved HBO series for six seasons, recently weighed in on the fit-for-a-princess moniker.
"I'm very flattered. I want to take total credit for it," Davis, 50, told Vanity Fair. "I'm sure that I don't deserve total credit for it. I'm so excited. I had seen the list of the possible names [beforehand], so I was like secretly, 'Please, please, please let it be Charlotte.' You feel so silly about it, but at the same time it's like really amazing, you know what I mean?"