Ask Jeane Briggs about her kids, and the conversation can last a long time, spanning many names and continents, and containing enough joy and heartache to fill several lifetimes.
That's what happens when you're a mom of 34 kids — five biological and 29 adopted. 
Briggs and her husband Paul began adopting children almost 30 years ago, and they're not done expanding their family yet.

"I just enjoy it. This is my career. I say to my kids, you're the very air I breathe so I need you, I need that oxygen," Briggs, 58, told TODAY Parents as she was preparing to travel to western Africa to bring home her latest child: a baby with no legs and no hands who was found abandoned.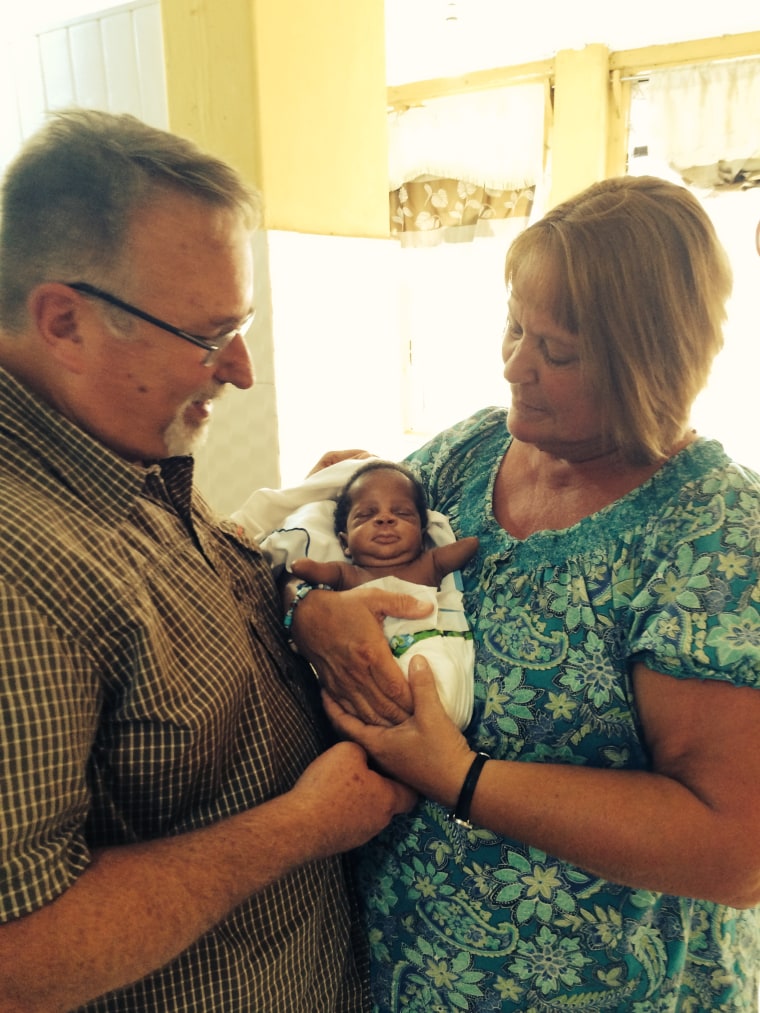 Africa is a long way from her home in Falling Waters, West Virginia, but the trip is just the latest for the couple, who have adopted children from Mexico, Russia, Ukraine, Bulgaria, and Ghana. They seek out hard-to-place older and special-needs kids.
The medical challenges alone can be enormous: one child had a hole in the heart, another suffered from polio. Others are cancer survivors, have cleft lips or cleft palates, leg deformities, scoliosis, kidney problems, autism, learning disabilities and attachment issues.
Then, there are the financial realities for the huge family: the Briggs spend $52,000 a year just on groceries.
None of it shakes Briggs, who said she never put a limit on how many children she wanted.
"No. I still don't. It just happens that you know that these kids are your kids," she said. When she sees an orphan in need, she usually has the same reaction: "Nobody is going to want this child -- can we bring him home?"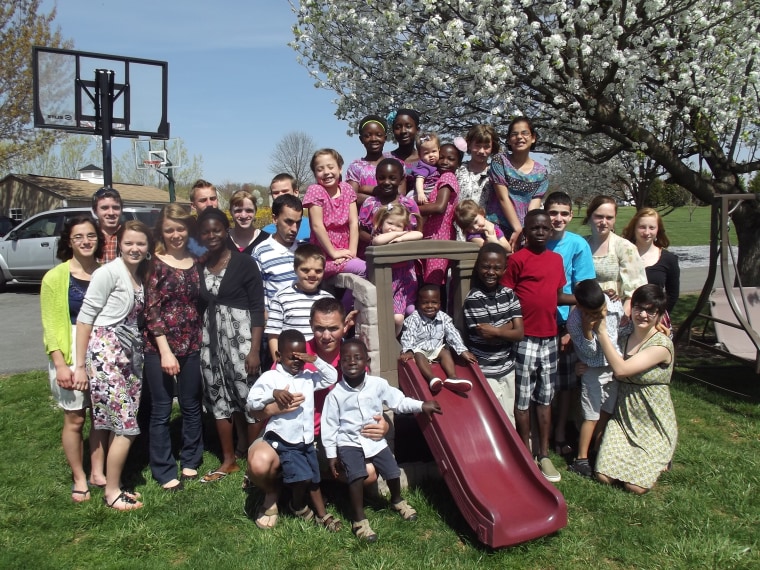 Briggs always knew she wanted to have lots of children, both biological and adopted. She and Paul first tried foster care in the U.S. but were frustrated by the system, she said. Through her church, she heard about Abraham, a 2-year-old blind boy in a Mexican orphanage who suffered brain damage after a beating. When she met him, she immediately knew she wanted to adopt him. That 1985 trip marked the couple's first international adoption.
More than two dozen adoptions later, Briggs tears up as she recalls some of her children's harrowing beginnings. Like Joseph, who was born with a cleft lip and palate in Ukraine and abandoned by his biological parents.
Briggs met Joseph when he was 14, abused and made fun of all his young life because of his special needs.
"It was hard to believe that someone wanted me with my problem," Joseph, now 24, recalled about the moment he found out he would be adopted. "I can't repay them for what they did for me… I love my parents to the moon and back."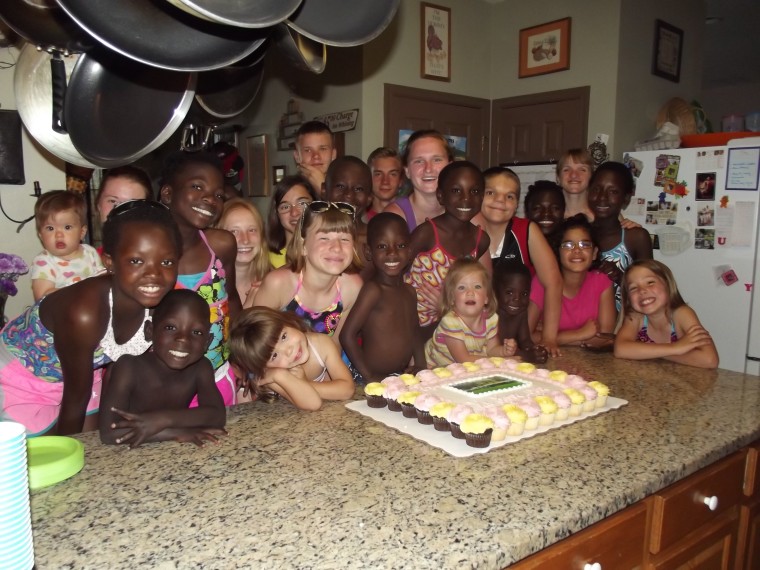 Other children were also thankful.
"When Mama Jeane and Daddy Paul adopted me it was a life changing moment," said Leah, 21, who was adopted at 12 from Ukraine.
"I was given a life that I never imagined I'd have," added Nataly, 21, who met the Briggs in Ukraine when she was 11.
"You are fed, loved, and cared for," said Rachel Ann, 21, who was adopted at 14 in Ukraine.
"I always wanted to have a mommy, daddy and a loving family. I love that they have a big heart to adopt, especially a 13-year-old teenage girl like me," added Catelyn Joy, who is now 22.
How do the Briggs afford it? Paul, 59, has a "very, very good job" with a credit card processing company called First Data and they spend every bit of money he makes, Briggs said. His employer pays workers $10,000 each time they adopt a child, which helps with the initial expenses. The company also provides good health insurance — vital for a family with so many medical needs.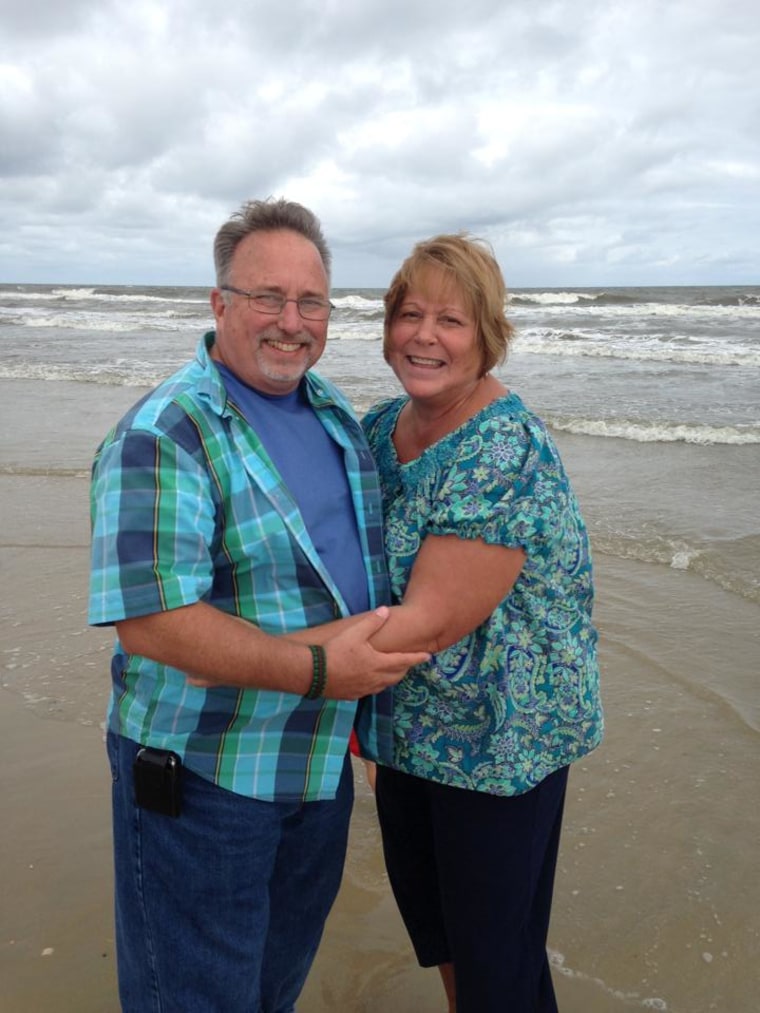 An inheritance from Briggs' parents helped the couple expand their house, which now has nine bedrooms and more than 5,000 square feet.
There are currently 26 people living in the home, including Jeane and Paul. Feeding them costs $1,000 a week. The house has two stoves and several refrigerators and freezers to handle all that food.
There are many other challenges for Jeane, who has a background in nursing and teaching and home schools the kids. With so many young people in the house, discipline can be tricky, things get broken and there are sometimes serious problems to deal with. One boy ran away from home.
Jeane's faith helps her during difficult moments, she said. And it's all worth it when she thinks about her kids.
"Because we have seen what change in their life we can make," she said.