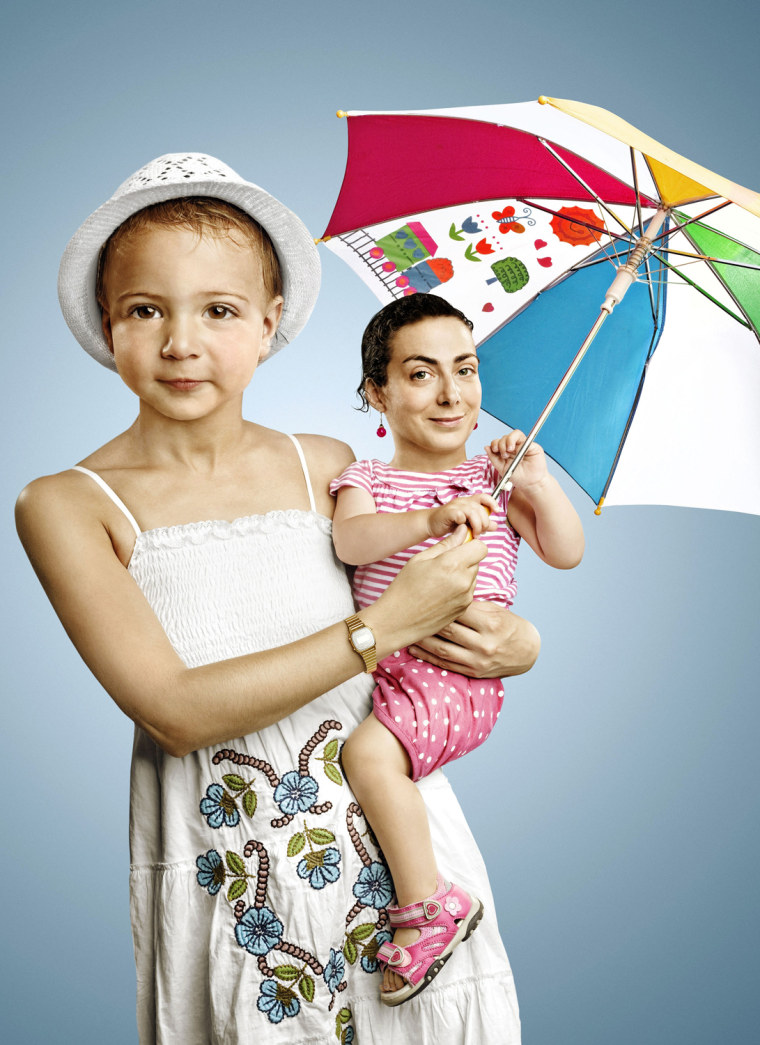 And now for something fun and freaky...
What would happen if babies ruled the world? That's what German advertising photographer Paul Ripke wondered when he created the 'Man Babies' project at his Hamburg, Germany studio.
Ripke took 45 different parents and their kids and swapped their heads to create these totally bizarre photos. (15 of the best were chosen to feature in the exhibit.) It's the ultimate in role-reversal imagery and TODAY Moms just couldn't help but share a few here. (We look at it from the perspective of little ones talking to their baby-faced parents.)
In this one, the kiddo-with-dad-head seems to say: Thanks, baldy Pops, for giving me a lift!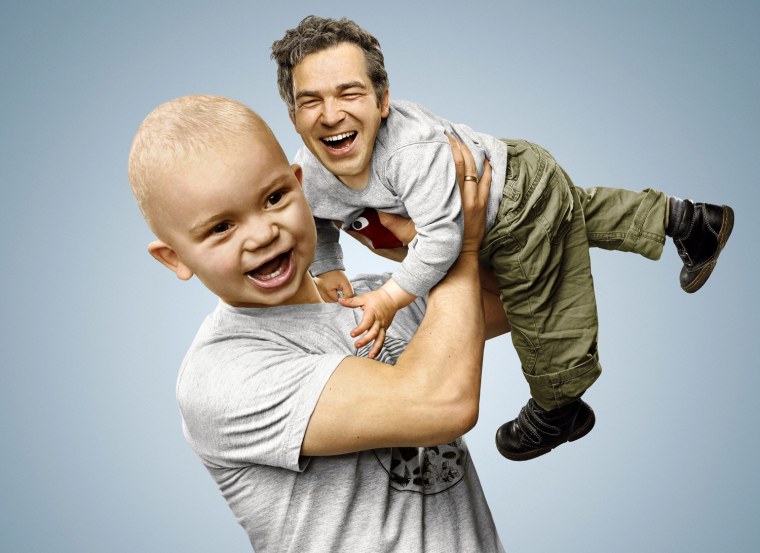 This mom-headed-child seems to tell her pig-tailed parent: Well, you know how I can be a handful!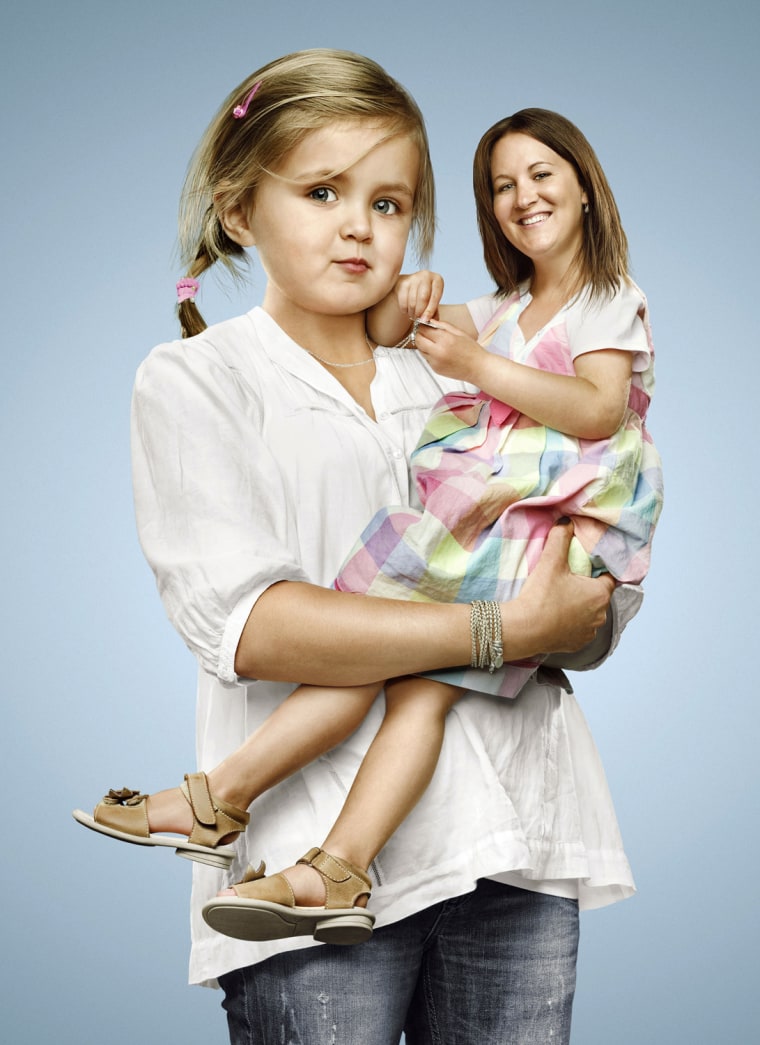 And in one of our faves, the paci-sucking mom is admonished by her daughter: Mom, I sure wish you would have found your thumb a long time ago.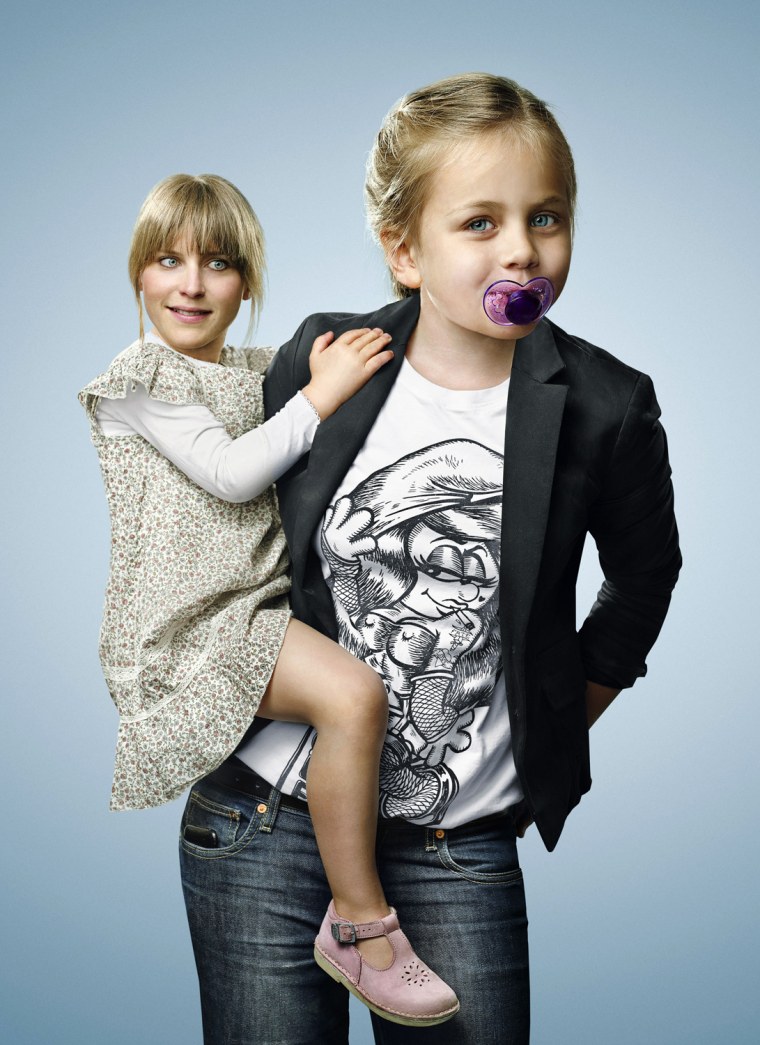 See the complete slideshow here.