Tamron Hall's love for her mom is as bountiful as the vegetable garden she helped plant as a Mother's Day surprise.
The garden was intended to fulfill plans her parents never satisfied outside the Texas home where they raised their family. So during a recent trip back to the Lone Star state, Tamron recruited the help of a gardening expert and went to work.
Tamron said she hopes the garden will be as resilient as her mother, who lost her own mom at 11. In 2008, she also lost her husband, Tamron's dad, but she never stopped being present for her kids.
"I could see that resilient spirit in the middle of all of that heartbreak that she was here for us," Tamron said. "She's taught me to be resilient. She's my inspiration."
MORE: Natalie Morales: My 'survivor' mom deserves a little bit of glamour
Tamron's mom said she hoped she's passed along that strength to her children.
"I hope that what I've instilled in you, there's going to be a time that you're going to fall. Get yourself up, dust yourself off and go on," she said.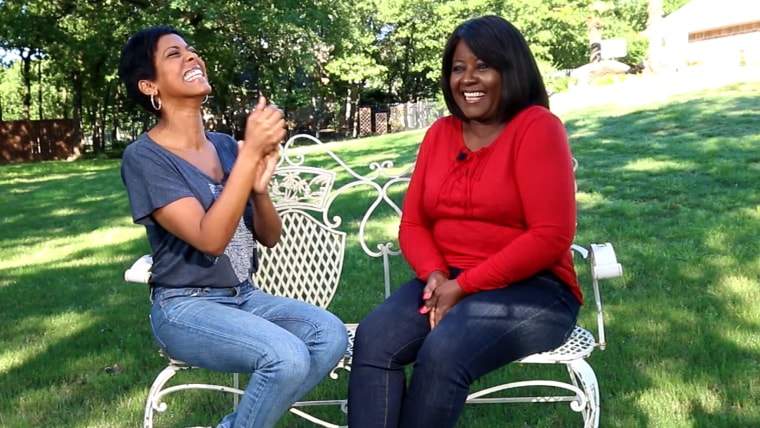 Tamron's mom said all she wanted was to provide a home where she could raise her children and, now, her grandchildren.
"I'm hoping in the future that they remember me as being a good granny and you remember me as being a good mother," she said.
MORE: Jenna Bush Hager tells Laura Bush: Mom, I love you because...
Tamron has tried planting a vegetable garden for her mother before. But her effort last year failed because she chose the wrong location for it — one with too much shade and too close to trees, said James Baggett, editor of Country Gardens magazine. Under his guidance, he promised to scout a location for "a garden that you can't fail with," and the effort quickly took root.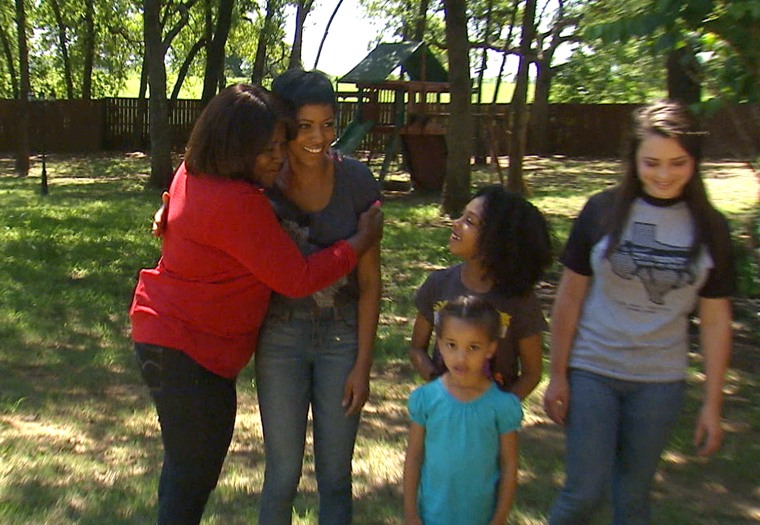 "We have four tomatoes, we have eggplant, we have hot peppers, sweet peppers, zucchini," Baggett said. "We have flowers for you to cut and bring in the house, zinnias and marigolds. And we have more basil — you'll be able to have a pesto party at this house!"
MORE: Savannah is in Sydney with her mom! Follow their special journey
Tamron said she loved seeing the joy the garden has brought to her mother.
"After my dad passed away, there seemed to be no life. And now she is as bold and beautiful and sassy of a 65-year-old as you could imagine," she said. "That garden to me will represent her new growth. Her new happiness. Her new green."