On Aug. 12, 2017, at a white nationalist rally in Charlottesville, Virginia, a man plowed his car into a crowd of protesters, killing 32-year-old Heather Heyer and injuring several others. Heyer was a local paralegal; after her death, her mother, Susan Bro, told NBC News her daughter had always been a passionate advocate for justice and fairness. "It was important for her to speak up for people she felt were not being heard," Bro said.
Since her daughter's death, Bro has made a commitment to carry on Heather's legacy by pushing for positive social change, in speeches and through partnerships with a foundation she created in Heather's name. "Choosing love over hate is a daily decision for me," she says. She spoke to TODAY for our 2017 Voices series, a collection of essays and interviews with the people behind some of the year's biggest news stories.
I was unaware of a great deal of what my daughter, Heather Heyer, did to help others until she died.
But after August 12, 2017 — a day when my life changed forever after my baby girl was killed while standing with her friends for the cause of equal rights and social justice — people started coming forward, telling me stories of how my darling daughter stood up for kids in school, helped out in her community, and touched many of the people who knew her.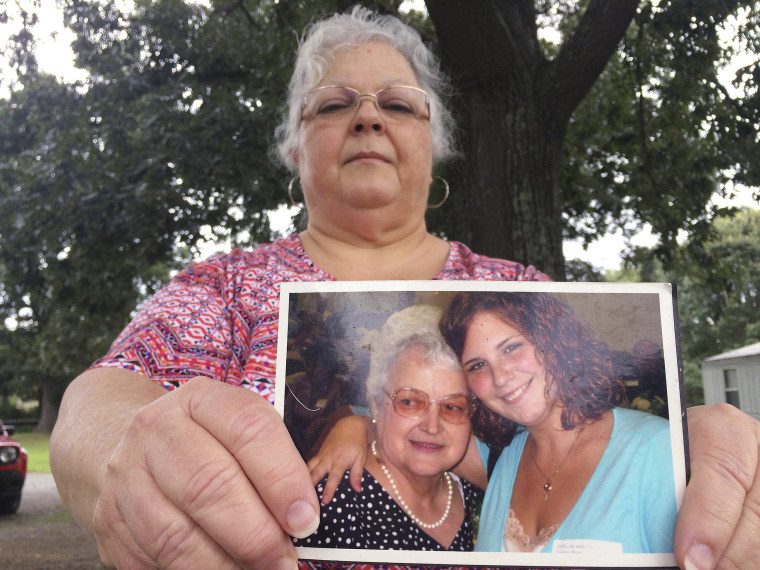 A total of 35 people were injured that day in Charlottesville, and two state troopers also lost their lives. Many of the injured are still fighting their way back to mental and physical health today.
As media and international attention grew around my daughter's death and the whole series of events leading up to her murder, I was put in a unique position. While grieving for my own loss, I felt that people were looking to me to set the tone. I could choose hate and vengeance, or forgiveness and light.
Neither one felt true — so I chose to speak of strength and of positive, non-violent action. I controlled my response to my loss by choosing to be active and moving forward.
When people asked me to speak of Heather and her legacy, I would speak.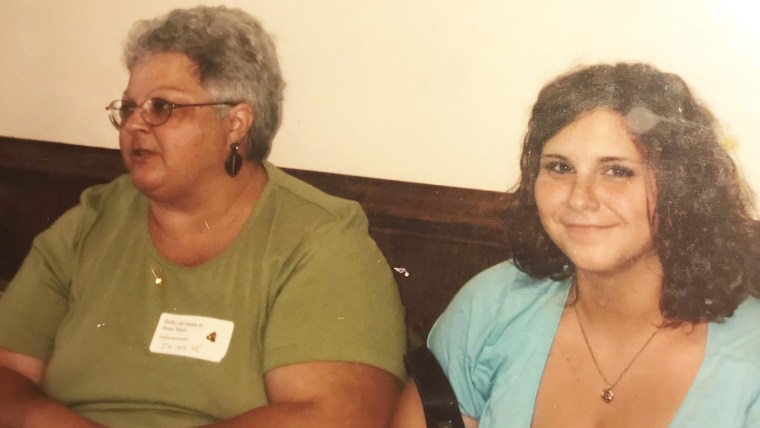 As a child, Heather was very loving, but also had to have everything explained to her satisfaction. Taking nothing at face value, she either had to agree or be made to comply whether she agreed or not. And, as she grew, Heather never really lost that streak of determination. As an adult, my daughter was my best friend.
As determined as Heather was to help others, those she impacted were equally determined to show their support after her death by sending donations. Even after the GoFundMe for the family was closed, people were sending money — all wanting to be a part of Heather's legacy somehow.
With that in mind, Alfred Wilson, Heather's friend and co-worker, and I set up the Heather Heyer Foundation. Through the foundation, we plan to give out scholarships to those seeking degrees or certifications in careers focused on positive social change.
Our goal is to empower those who promote the dialogue and discussion that Heather so firmly believed in, stood for, and ultimately died for. Additionally, we've partnered with organizations and groups like the AIDS Healthcare Foundation for an essay contest promoting social justice and The Outrage on a collection of items in Heather's memory and to support our work in her name.
Choosing love over hate is a daily decision for me. But I know it's not up to me to respond to others with hate because that's not doing me any good. My focus is on being positive and proactive and helping others — the things that Heather would be doing.
Everywhere I go, I learn so much from the people there, more about the history and the heart of social justice issues. The people I meet push me to work harder and learn more, so that I can be an effective teacher and advocate for others while sharing Heather's legacy — a legacy was left to me to carry forward.
One of Heather's favorite phrases was, "If you're not outraged, you're not paying attention." And so, I move ahead for Heather — urging people to pay attention, make change, take positive action, and be accountable for their own actions.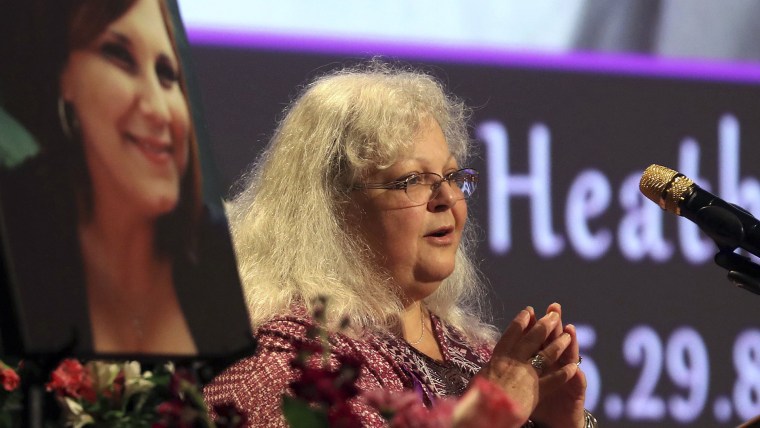 While Heather was passionate and animated in small groups and one on one, she was quite shy when speaking to large groups or in public situations. I am not.
Through me, through many others around the world who speak up for her, and through those who are yet to be educated and empowered through the Heather Heyer Foundation, my daughter's voice will truly be magnified for years to come.
I didn't want to give my child up, but if I have to give her up, I'm going to make it count for something.
-- As told to TODAY's Terri Peters