/ Source: TODAY Contributor
Do we all eventually become our mothers? To celebrate Mother's Day, TODAY Parents asked three generations of mothers from the same families to weigh in on what they think makes a good mother. Here's what they said.
1. Structure is great, but sometimes 6 p.m. dinners don't happen
A good mother "sets down a few rules and sticks to them as best you can. And don't let circumstances change them!" Carol Schipani, 74, of Jupiter, Florida, told TODAY Parents. The mother of three also stressed positive reinforcement. "Tell your children they can do anything they put their minds to. If they fail, that's OK too, but if they don't try, they won't know," she said. "I don't know that I did that enough. I don't think I did."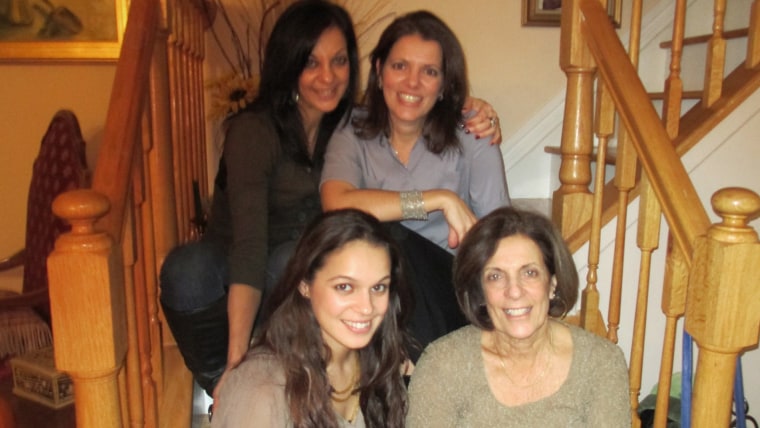 Her daughter, Marie Schipani, 53, of Clearwater, Florida, is now a mom of three herself. She said motherhood was tough in the beginning; she didn't always understand the right things to do. "But if you have basics of love and positivity" — if the children know their mom is always behind them from when they are little and scrape their knees to when they are grown and lose their jobs — that's a good thing, she said. She agrees with her mother on structure: "Make sure when they walk in the door that the basics are regular," she said. "My kids always 'have a buoy in the harbor' with me."
But Marie's daughter, Tara Pizzi, 29, of Queens, New York, works non-traditional hours, and she said sometimes it's not possible to have routines like dinner together at 6 p.m. for her son. "There's always this guilt that you're not there enough," she said. "Sometimes you are there and not there at the same time, because you're stressed and tired. You also need to do what's best for you." In the end, offering "love and support," she said, is what she believes matters most in parenting.
2. Be there for your children, no matter what (and never get sick!)
Making children "part of everything you do" is key to being a good mother, said Bonnie Jean LaCesa of Beaver Creek, Oregon. The 76-year-old mother of three encourages moms of young children to "just keep them close." While working in the family restaurant, LaCesa's children were either with her or with family at all times. "It's so different now. There were no day cares then. We never had a babysitter. It was only family," she said.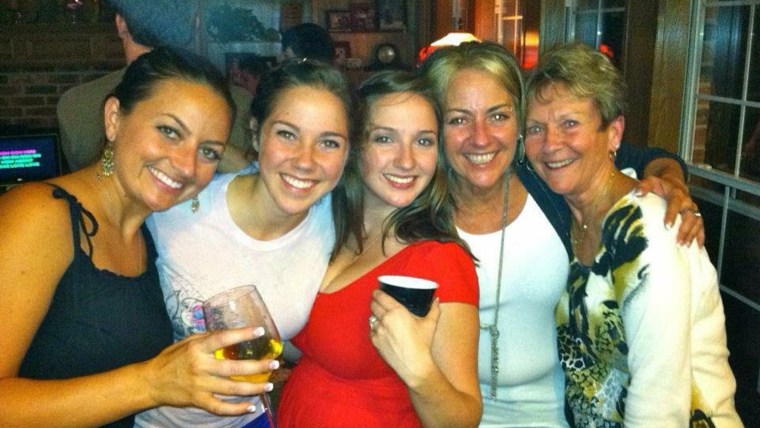 Time was also important to Bonnie's daughter, Dorinda Holland, 57, when she was raising her three children. For her, it was all about being there for them, no matter what. "You get so little time with them to make a difference in their worlds," she told TODAY Parents from her home in Dallas, Texas.
Being there for your children no matter what means taking no sick days, Dorinda's oldest daughter, Danielle McJunkins, 34, also of Dallas, has discovered. She now has one child herself and said being a good mom includes a few superpowers, such as "the ability to do all things at all times, and the ability to never get sick! There's no time to get sick when you're a full-time working mother," she said.
Never miss a parenting story from TODAY.com! Sign up for our newsletter here.
Dorinda's younger daughter, Jenna Straaik, 32, now of Baltimore, Maryland, has one child and another on the way. She believes her generation of mothers face new challenges. "There is so much pressure today because of social media to appear like a good mother, as opposed to really being a good mother," she lamented. She hopes to emulate her own mother in her parenting. "My mom was so understanding, and I was able to be really open with her without any judgment," she said.
3. Have hopes and dreams for yourself too
Mother of four Ruth McCalla, 83, of Parksville, Maryland, told TODAY Parents a good mom learns to listen carefully and to talk with her children to help them find their interests in life. "Try to encourage them to the best of their abilities," she said. Today, all of her children are doing work that they expressed an interest in when they were little.
McCalla's daughter, Ruth Gillis, 58, of Winston-Salem, North Carolina, said her mother was the most patient person in the world when she was growing up. As a result, patience and honest communication are her guiding values as a parent.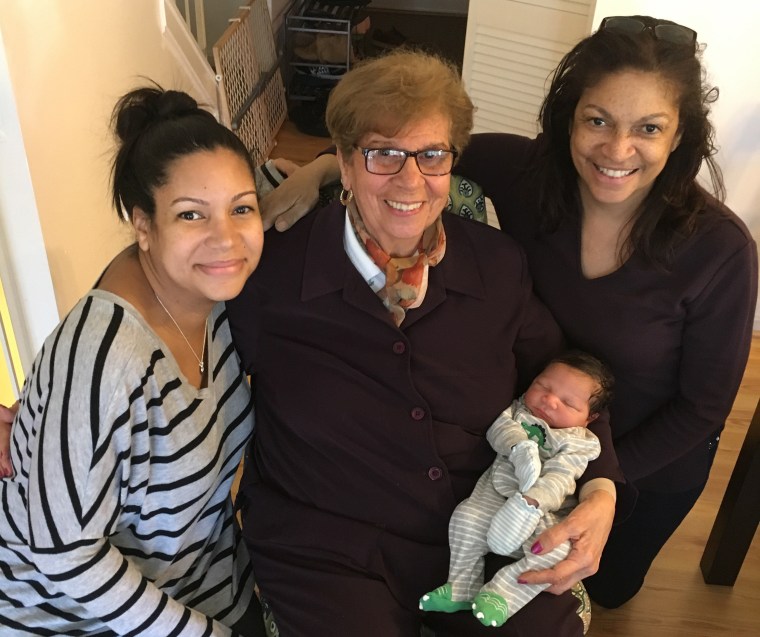 Gillis sought creative ways to both work and raise a family while she raised her own two children. "I had to get a little less sleep and do a little bit more," she said. But it was worth it. "They should be able to talk to you about life, especially as teens," she said.
Gillis's daughter, Nicole Gillis Sharpe, 34, is the mother of a newborn in Silver Spring, Maryland, and her grandmother and mother are still the first people she calls for advice and encouragement.
Sharpe said that her mother was a role model for her. "My mom had me when she was in veterinary school," she said. "She wanted to be a vet since she was a girl. Both my mom and grandmother worked; they balanced their dreams with having us." Sharpe told TODAY Parents that her mother showed her that being a good mom means being supportive of your children while "still having hopes and dreams for yourself and being able to be a whole person."
4. Lead with your heart
Evelyn Hammond, 80, a mother of four from Penticton, British Columbia, Canada, believes that being a good mom includes putting children at the top of a priority list. "Make sure they are first, and the most important thing," she told TODAY Parents.
Her daughter Sharron Hammond, 53, followed in Evelyn's footsteps and had four children of her own. The Summerland, British Columbia, Canada mom said her best advice is to "just lead with your heart.You can't go wrong when you love your kids." It also helps, she said, "to have a sense of humor. I always tell my kids, 'Laugh or cry, baby, laugh or cry.'"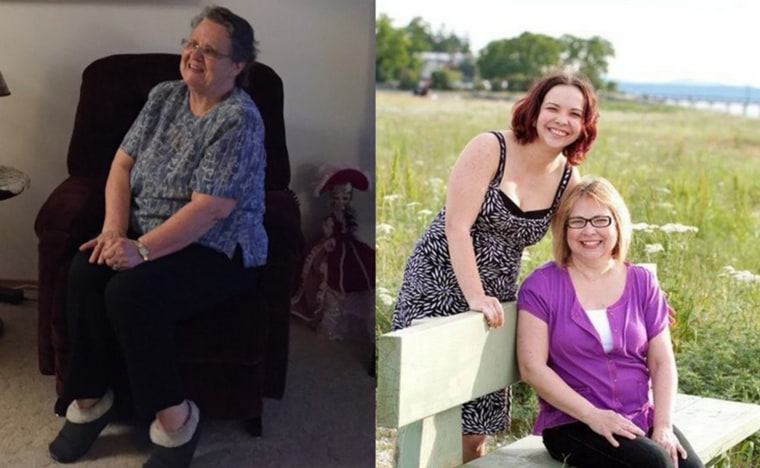 Hammond said watching her daughter, Alison Tedford, 33, of Abbotsford, British Columbia, Canada, parent her own son and two stepchildren is amazing for her. "Alison has such a genuine and relaxed way about her. I was a more nervous mom. She inspires me to be a better mom to my kids, even though they're all adults now," she said.
"Aww," said Tedford. "I always thought she was the best mom."
For Tedford, self-compassion is key to motherhood — you need to be kind to yourself as well as your children, she told TODAY Parents. "It's important to model that for the kids and to recognize when you need help to build your village," she said. "Ask for it, find it, and accept it!"
And give yourself a break, she added. "You are doing the best you can with what you have."
That sentiment was echoed by all of the women we interviewed: Perfection may be a goal in motherhood, but it's not always attainable — and that's OK.
Happy Mother's Day, moms!
Melissa T. Shultz has written about health and parenting for The New York Times, The Washington Post, The Dallas Morning News, Newsweek, Readers' Digest, The Huffington Post, Next Avenue, Scary Mommy, Babble, and many other publications and blogs. She's also the author of "From Mom to Me Again: How I Survived My First Empty-Nest Year and Reinvented the Rest of My Life."
Related:
Dylan Dreyer reveals the most surprising part about motherhood
Why Kristen Bell welcomes parenting advice (even the judgmental kind)