For some moms, there's no better gift than knowing they're giving back to those less fortunate.
If the mom in your life is passionate about making the world a better place, skip the chocolates and pick one of these thoughtful gifts that give back. Whether it's a sparkly necklace or a monetary donation in her honor, these are Mother's Day gifts with a purpose.
1. Farmgirl Flowers, $78, Every Mother Counts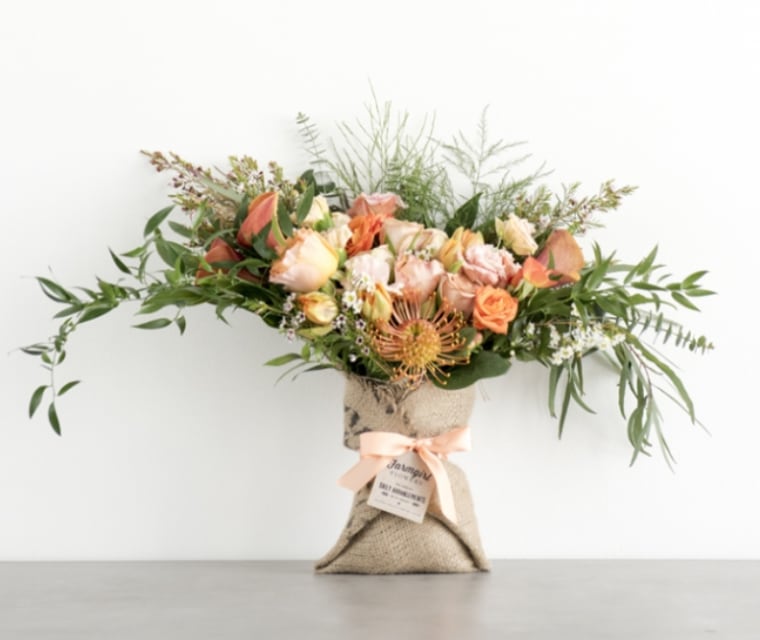 When it comes to Mother's Day, flowers are a slam dunk. With this beautiful mix of roses, seasonal flowers and foliage from Farmgirl Flowers, $10 of the proceeds go to Every Mother Counts, a non-profit organization that works to make childbirth safe for every mother, everywhere.
2. One for Women boxed gift sets, $48-68, One for Women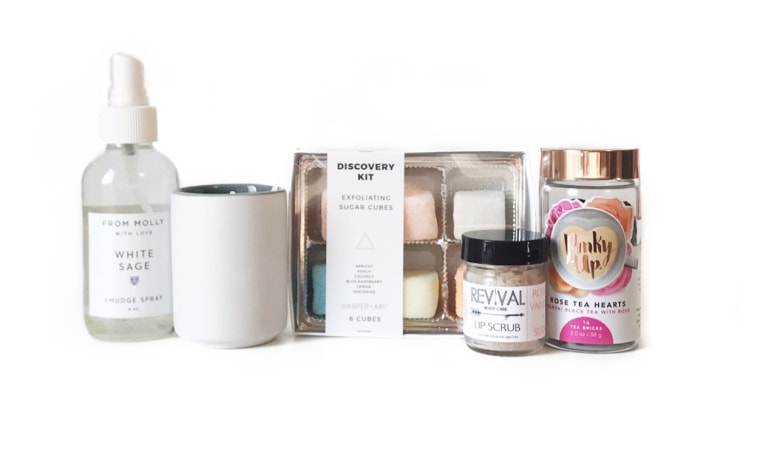 Each product in these One for Women gift boxes is from a woman-owned business — from rose salt and lemon dark chocolate to fragrant sage room spray. One for Women donates $1 from every box purchased to Every Mother Counts.
3. Three newborn baby kits, $63, International Rescue Committee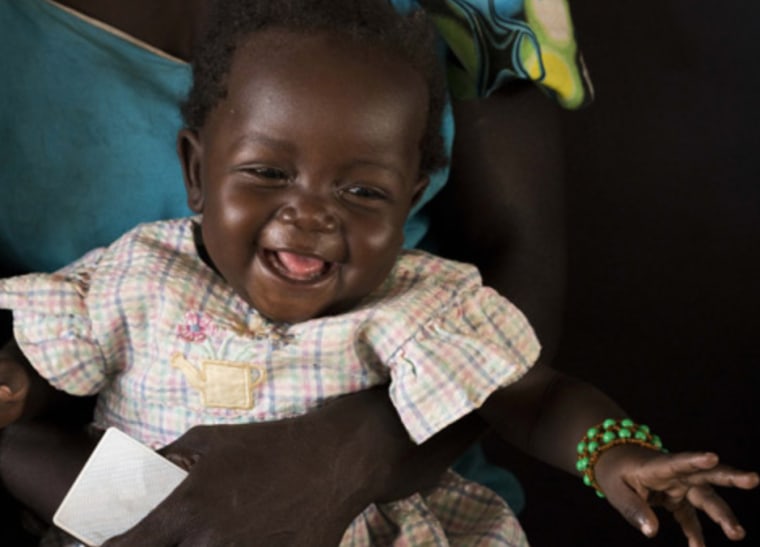 Baby kits filled with clothing and diapers are used by medical clinics in some countries to encourage moms to seek care for themselves and their babies. These newborn supply kits purchased in Mom's name will help the International Rescue Committee provide healthy and safe deliveries and adequate medical care to three mothers in need.
4. Dona Bela Shreds Classic neckwear, $32, Dona Bela Shreds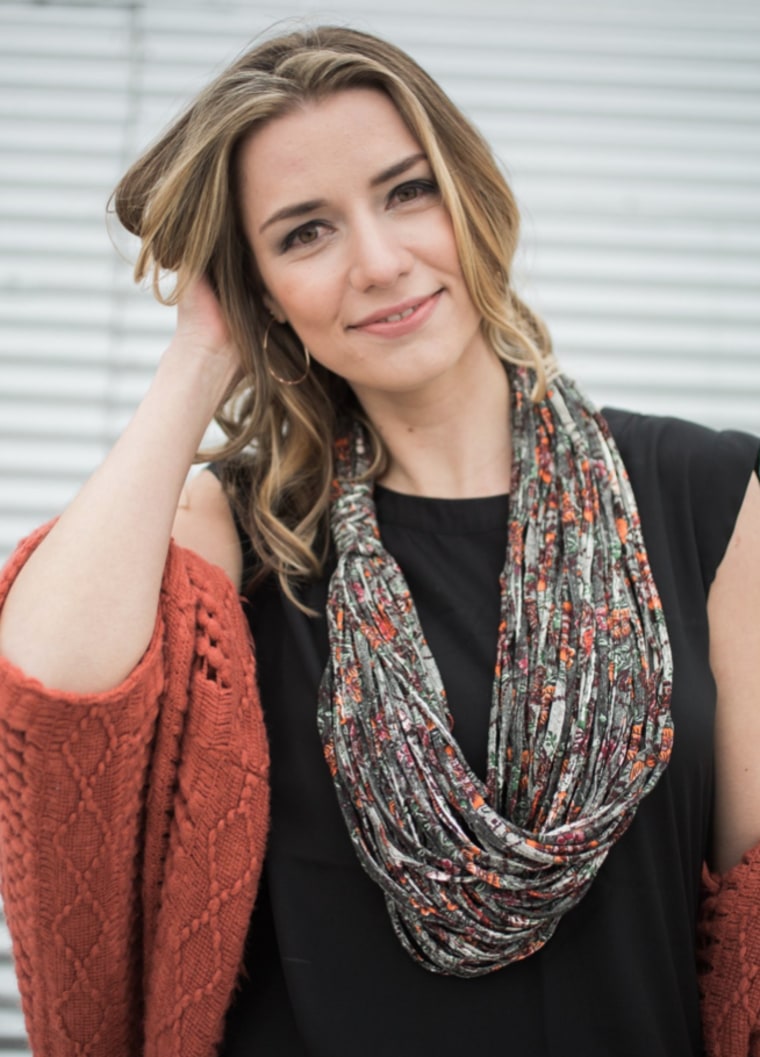 Dona Bela's scarf and necklace hybrid is made from textile remnants that would otherwise be sent to landfills. In addition to helping the environment, for every piece sold, Dona Bela Shreds donates $1 to charities like Dress for Success and Water.org.
5. A year of school for two girls, $116, International Rescue Committee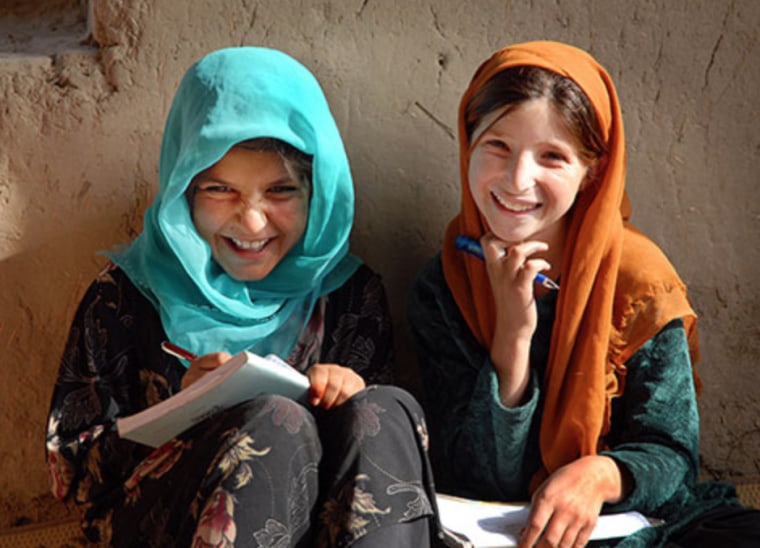 A $116 donation to the International Rescue Committee in Mom's name provides the tuition money, school supplies and other support for two girls to attend school in countries like Afghanistan and Lebanon, where crisis often forces families to save money by keeping their daughters out of school.
6. Feminist backpack, $82, 7AM Enfant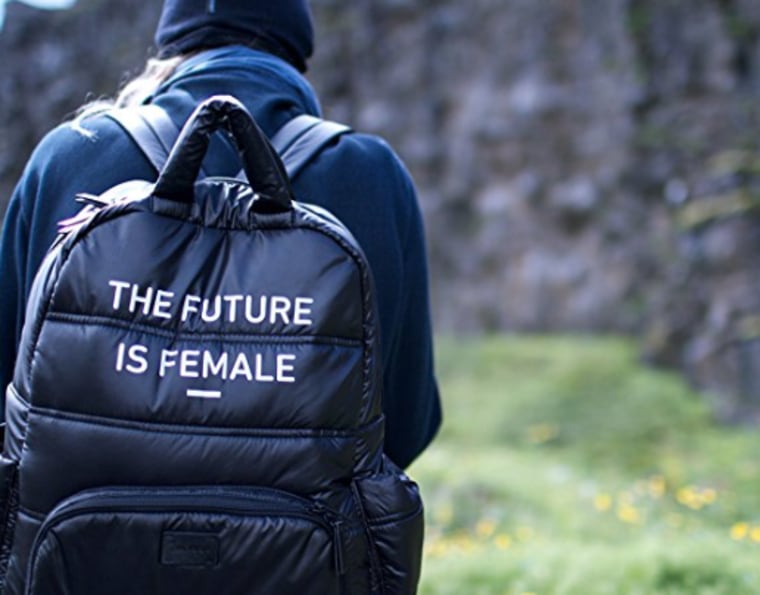 This water-resistant, puff-material backpack can be used as a diaper bag, laptop case or travel bag and carries an important message: "The future is female." 7AM Enfant donates 10 percent of every sale to women's initiatives worldwide.
7. Mackenzie Tokyo Tortoise sunglasses, $119.95, Toms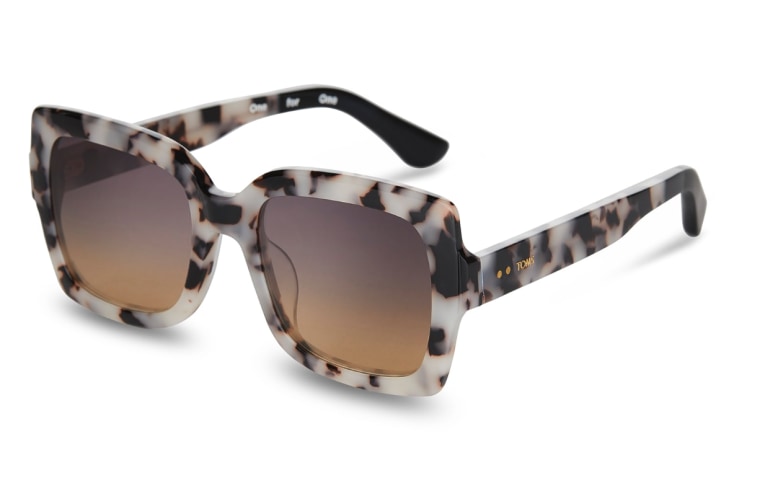 Toms eyewear purchases provide a person in need with a full eye exam, performed by medical professionals. Toms also helps to fund treatments like sight-saving surgery and prescription eyeglasses.
8. Seeds and gardening tools, $50, Save the Children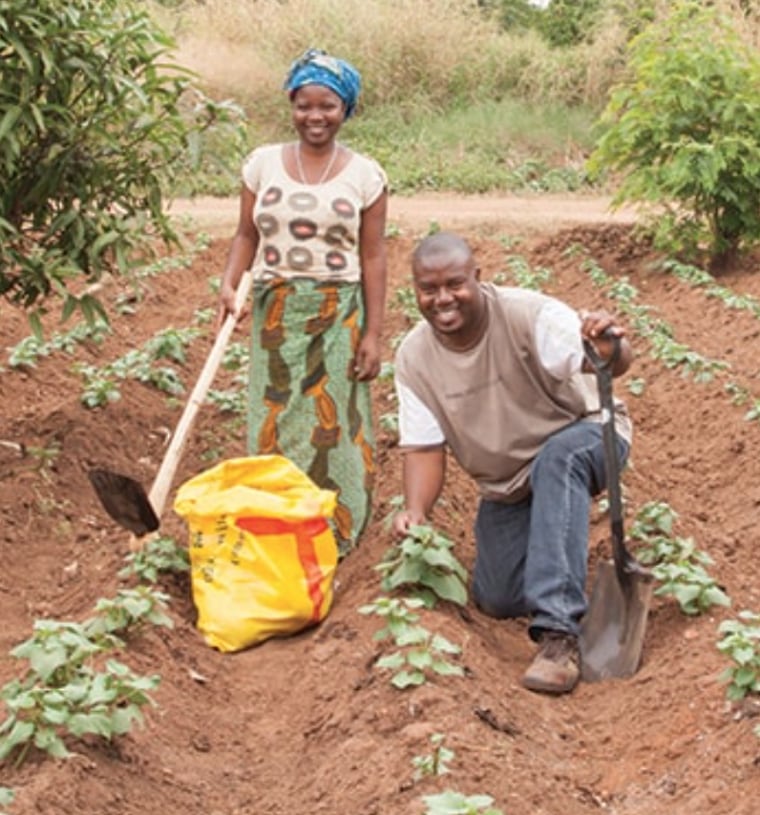 If Mom loves working in her garden but has no room for more plants, Save the Children will help someone else start a garden with a $50 donation in Mom's name. Seeds and tools are donated to parents in need.
9. Sunshine and roses chocolate box, $16-95, Every Mother Counts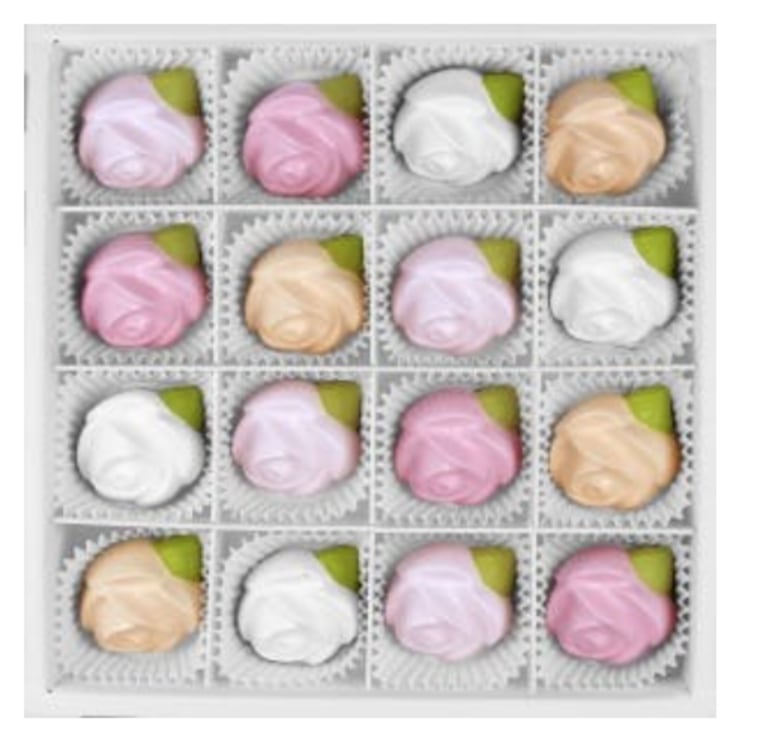 100 percent of proceeds from these rose chocolates go to Every Mother Counts, so while Mom is nibbling on dark chocolate salted caramel and milk chocolate peanut butter candy, she'll be helping moms around the world.
10. Block print artisan tote, $98, Feed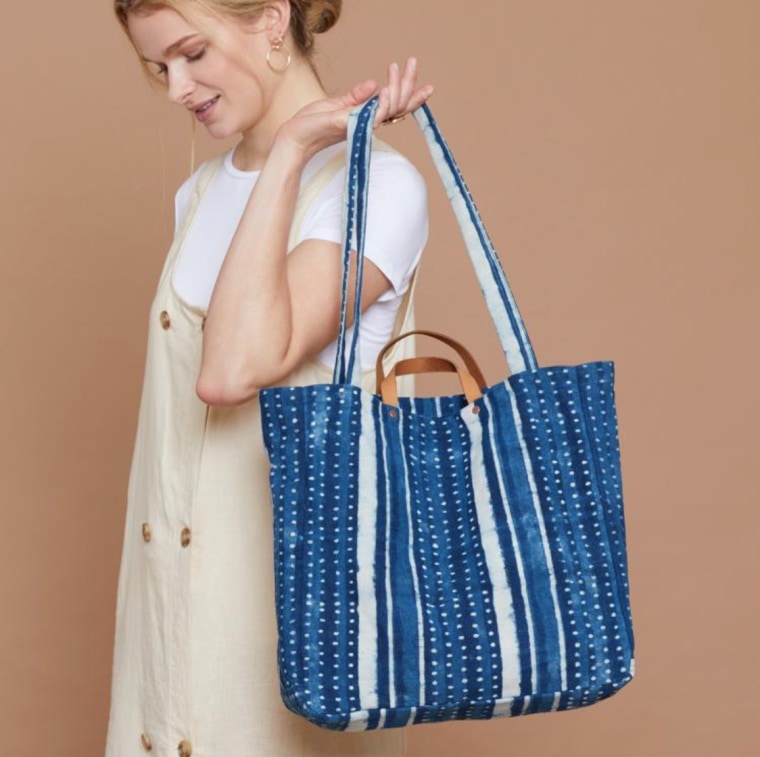 This tote from Feed supports artisans in India who use create fabric and sew handmade bags. With every bag purchased, Feed also donates 50 school meals to kids around the world.
11. Hair and body beauty bundle, $31.95, Soapbox Soaps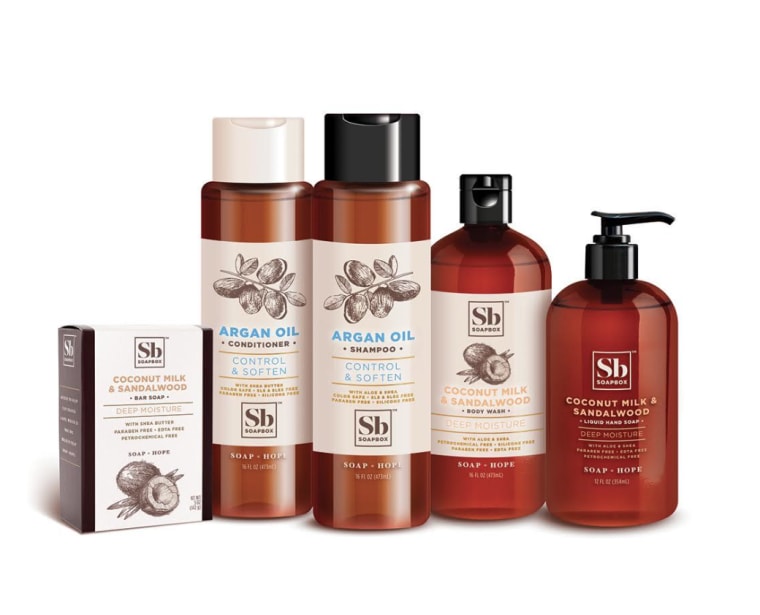 From moisturizing argan oil shampoo and conditioner to coconut milk hand soap, this collection of best-selling products from Soapbox Soaps will leave Mom feeling pampered. Soapbox Soaps donates a bar to someone in need for each item purchased, so five bars of soap will be donated on Mom's behalf with this set.
12. Two chickens, $25, World Vision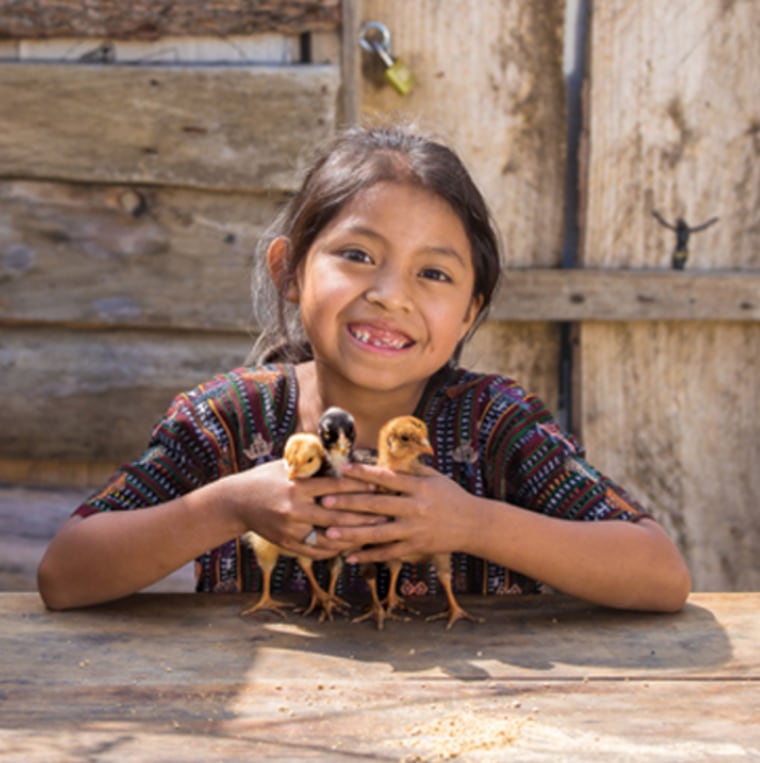 For just $25, two chickens are donated to a family in need in Mom's name. Chickens provide both food and income for a family who is struggling to make ends meet.
13. Abloom rope necklace, $48, Noonday Collection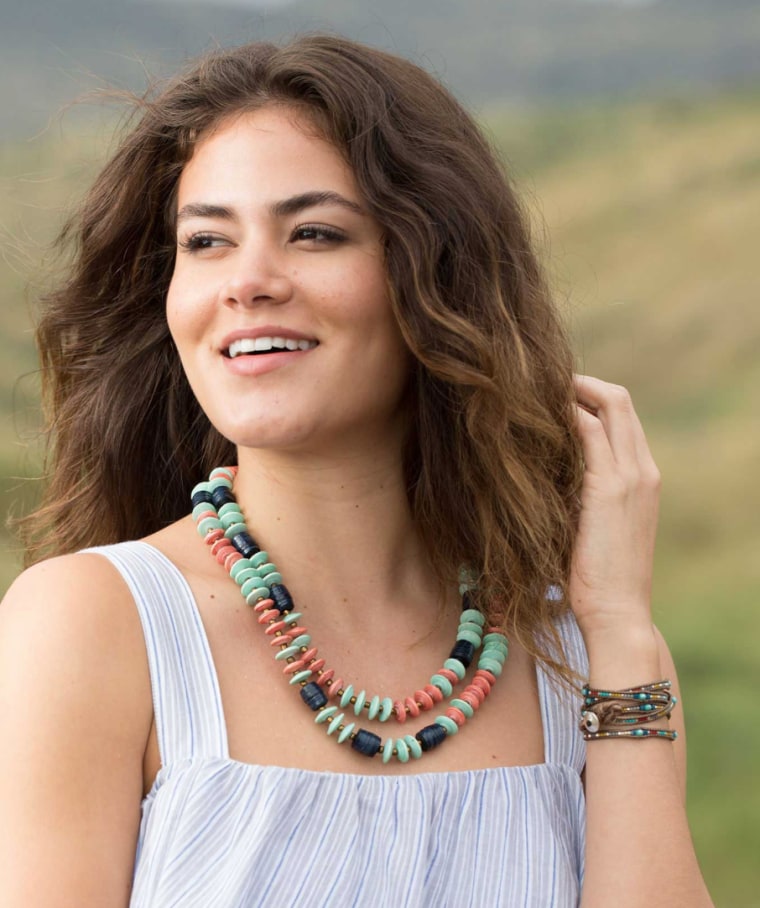 Noonday Collection partners with artisans in vulnerable communities throughout the world where workers create this jewelry. The line also supports women and children and donates portions of their Adoption Trunk Shows to adoptive families.
14. "Damn you're a good mother" T-shirt, $69, Boob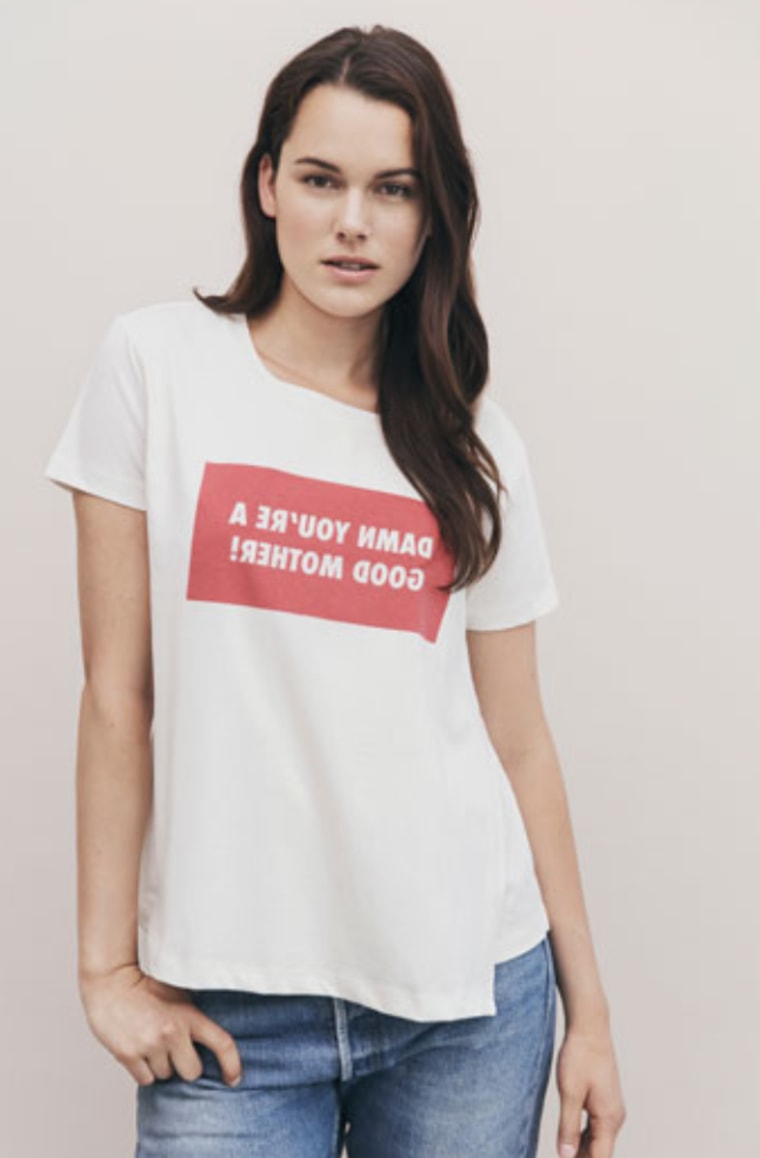 This reverse-image nursing and maternity T-shirt from Boob reminds Mom she's doing a great job every time she looks in the mirror. Boob donates 5 percent of every sale to Every Mother Counts.
15. Loofah bar soap, $12, Honey Belle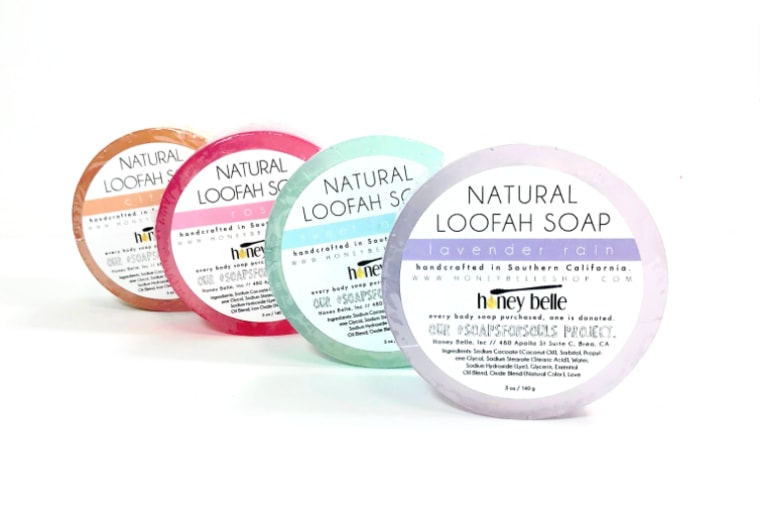 These all natural soaps by Honey Belle cleanse and exfoliate and come in fragrances like rose, peppermint and lavender. Through their Soaps for Souls program, Honey Belle donates a soap to someone in need for every bar purchased.
16. Stock a library, $100, Save the Children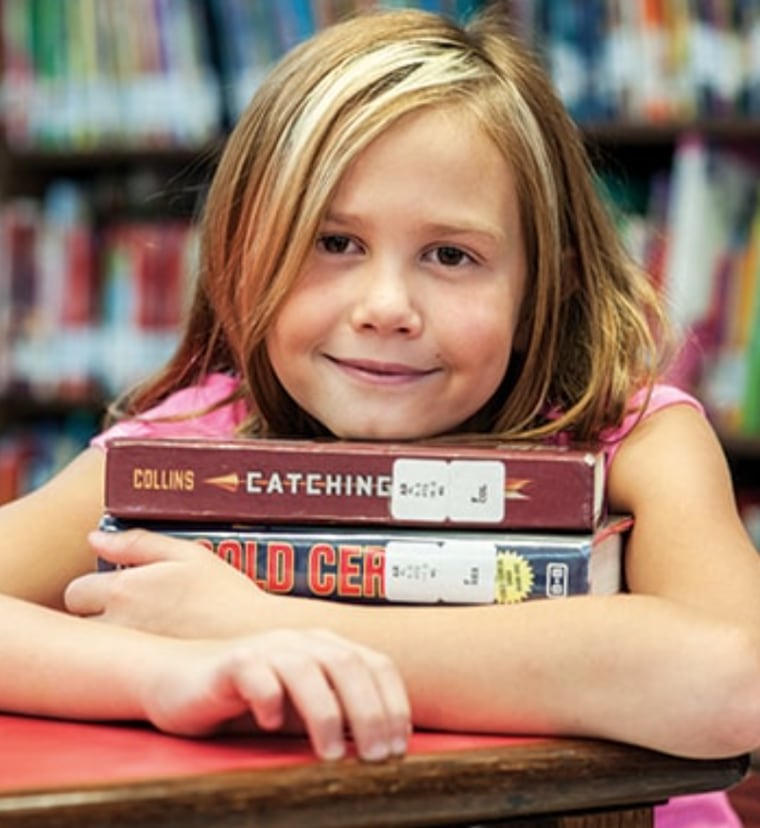 Does Mom love to read? Consider donating $100 to Save the Children in her name to replace old and damaged books in a U.S. library with new titles.
17. Signature large tote, $175, Vessel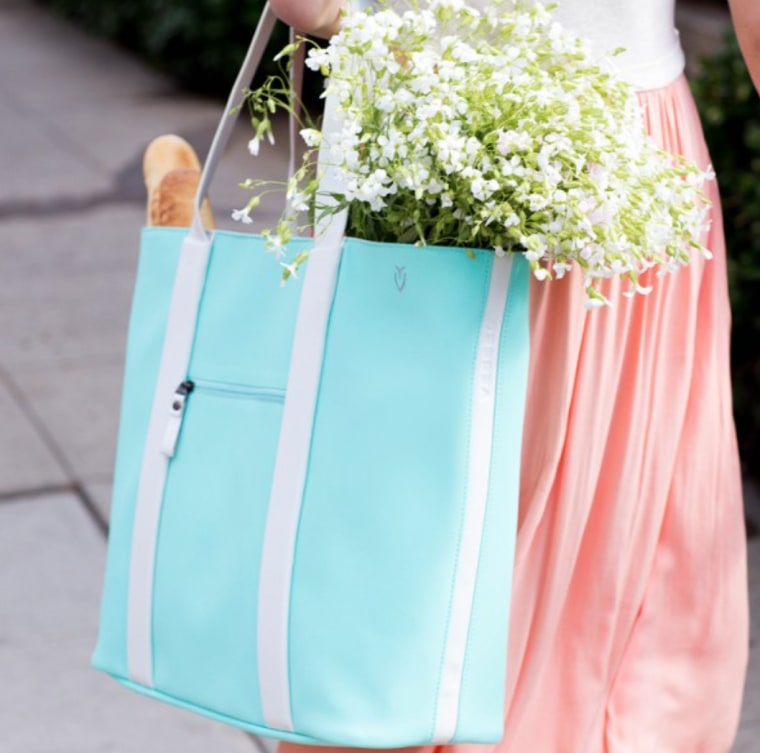 Perfect for carrying farmer's market finds or play date necessities, this large tote from Vessel bags comes in pretty colors like teal and rose gold. For every bag purchased, Vessel donates a backpack to a child in need. To date, the company has donated close to 30,000 backpacks — the unique ID number inside each bag tells Mom how many have been donated since her gift was purchased.
18. Silver mini love pendant, $250, Paul Gerben Jewelry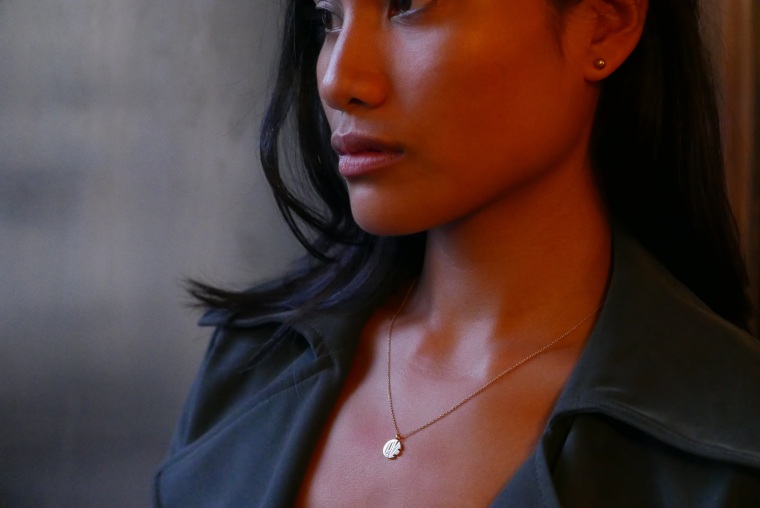 Available in silver, gold and rose gold, these love pendants by sculptor and artist Paul Gerben are a beautiful way to remind Mom how much you adore her year-round. Gerben will donate 10 percent of the proceeds of pendants between now and Mother's Day to Cancer and Careers, a non-profit that helps people with cancer continue to thrive in their place of employment.
19. Blessed mom necklace, $34, Dear Heart Designs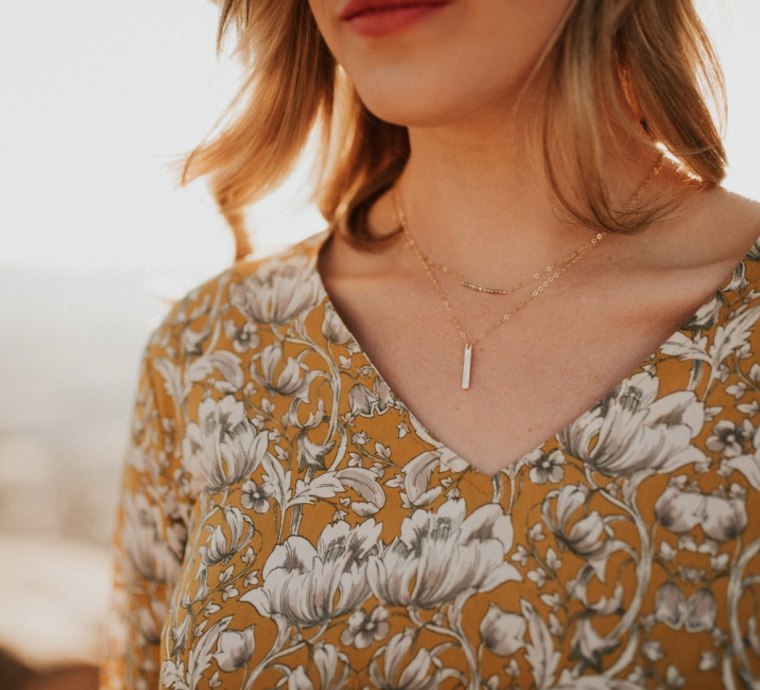 This "blessed" necklace by Dear Heart Designs can be layered with the brand's other jewelry. Inspired by the Christian faith, the necklace comes on a card printed with a bible verse. The company donates five percent of every sale to educational and humanitarian trips around the world where volunteers work to help those in crisis.
20. Giving basket, Charity Navigator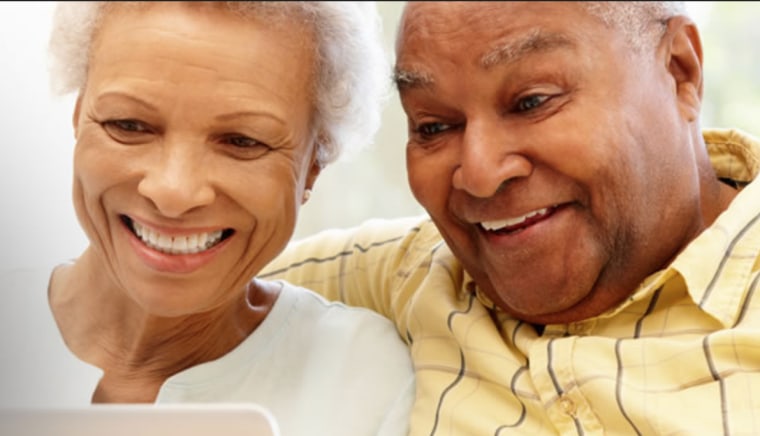 Charity Navigator's giving basket allows you to select multiple organizations that are important to Mom and donate to each of them with one smooth checkout process. Charity Navigator's advanced search tool also allows you to search for issues that matter to Mom — like breast cancer or literacy — and select charities to donate to on her behalf.
21. 365 days of roses, $35-$450, Saaya Rose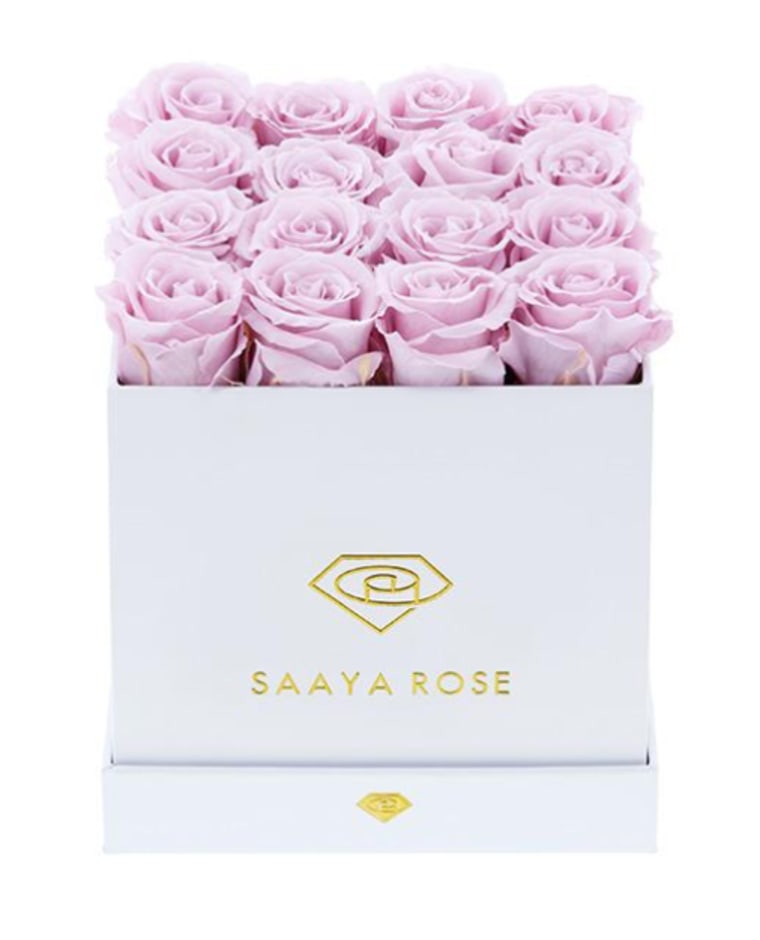 Thanks to a special preservation process, roses from Saaya Rose last for an entire year and do not require water. Available in 15 different colors like champagne and neon pink, they are 100% Ecuadorian real roses and come in a beautiful box. Saaya Rose donates 10 percent of their proceeds to Every Mother Counts.
22. "Mombshell" T-shirt, $32, Omaze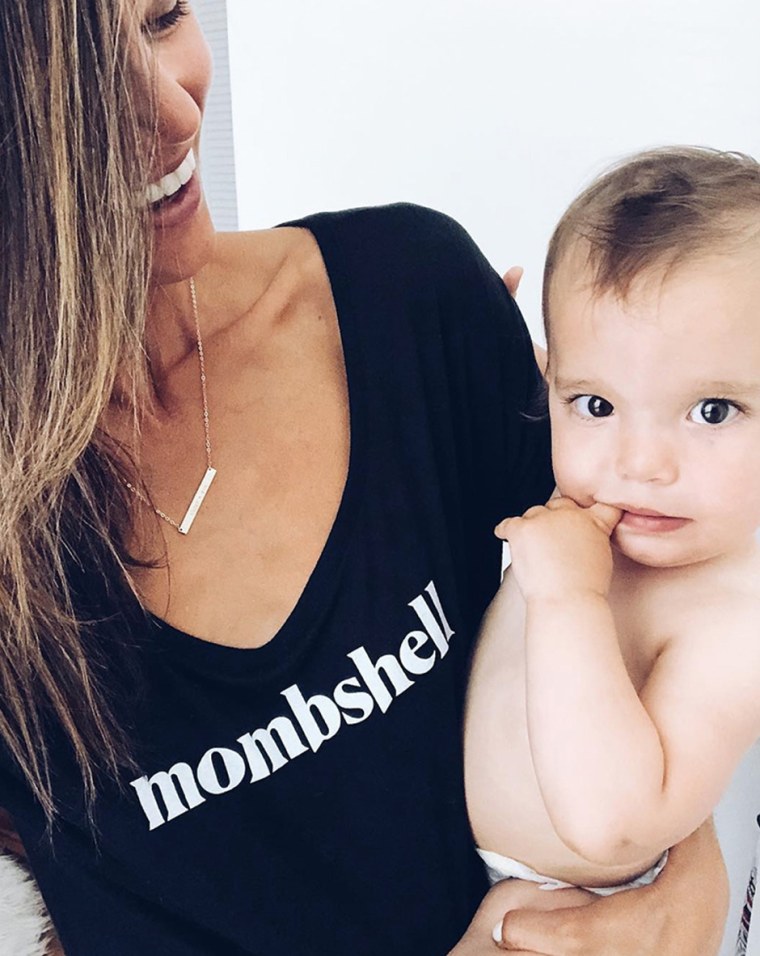 Celebrities like Kristen Bell love this "Mombshell" T-Shirt. Get one for your own bombshell momma and Omaze will donate to Alliance of Moms, an organization that supports teenage mothers in the foster care system.
23. Buy one/give one Mother's Day locket, $70, Pret*ty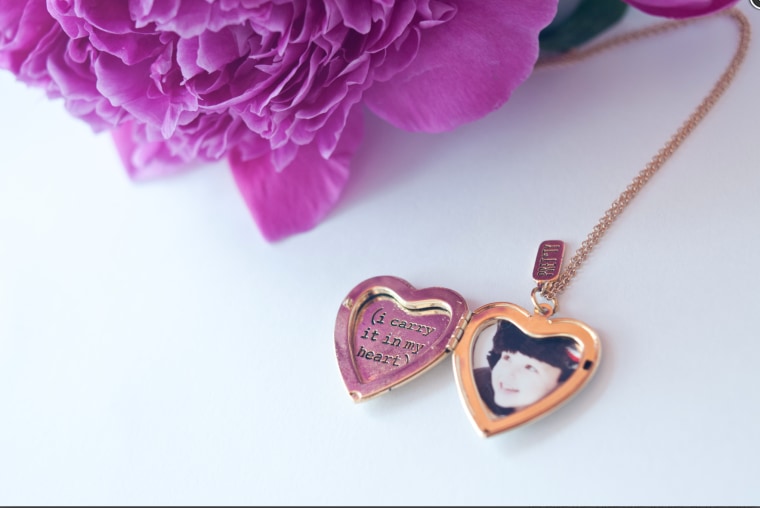 Purchasing this photo locket ensures that a mom who has lost her child to cancer will receive one, too. Along with her necklace, Pre*ty will send Mom a note that tells her about the mother who received a locket because of her gift.
24. Mommy and me floral romper and dress, $39-$65, ModerneChild
If Mom wants to match her mini me for Mother's Day, these black floral rompers and dresses from ModerneChild are a great way to twin. ModerneChild donates 5 percent of sales to Every Mother Counts.