The mother of Ethan Chapin says her family will not be attending the trial of the man accused of killing her son and three other University of Idaho students because "it doesn't change the outcome."
Stacy Chapin spoke with Savannah Guthrie on TODAY on June 5 about her son's life, her new children's book written about him, and the trial set to begin in October.
She and her husband, Jim, and their children, Maizie and Hunter, 20, who are Ethan's triplet siblings, will not be attending the trial involving suspect Bryan Kohberger.
"(The trial) does not change the outcome of our family, and it's energy that we need to put into healing our kids and getting back to a new family dynamic and working on that," Chapin said. "We let the prosecutors do their job and we do our job in our family.
"It just is energy that doesn't feel like it's well spent. There's other places to put it."
Chapin also revealed a tattoo she received on the inside of her left forearm with the message "I love you Mom" inked in her son's handwriting.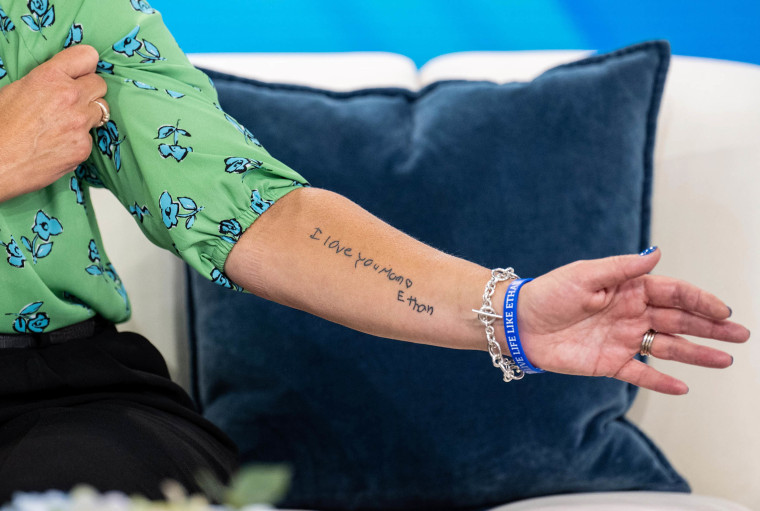 "It's from a card he gave me," she said.
She shared what she hopes people remember about Ethan, who was a freshman majoring in recreation, sport and tourism management at the University of Idaho.
"He was just the greatest kid," Chapin said. "Everybody loved him. He was warm, he was inclusive, he was the kid you wanted to hang out with. He just was always game to participate in anything with a big smile and a warm heart. He was kind."
She has written a children's book about Ethan called "The Boy Who Wore Blue" as a way to keep his memory alive and find a path forward. The family also started a foundation, Ethan's Smile, that will provide scholarships to University of Idaho students.
She spoke with Savannah about the resolve she and her husband have had to show in the aftermath of their son's death.
"It has its moments, of course," she said. "But we get up every morning and we just decided that the best thing we can do is put our best foot forward, mostly for Maizie and Hunter. They deserve it.
"They didn't deserve this, and so they deserve still the best life that we can give them, and that is really our strength. It drives us."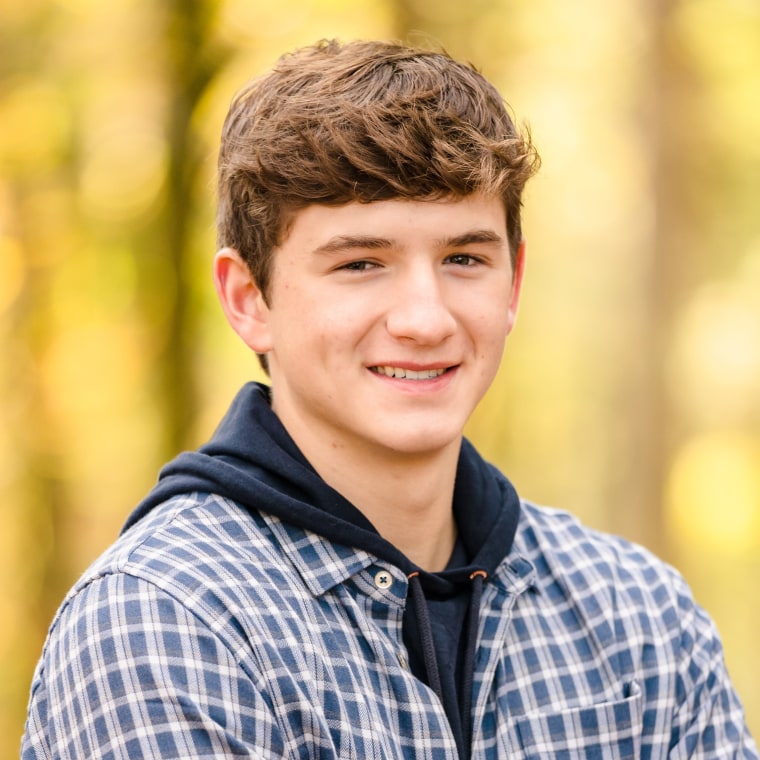 Ethan, his girlfriend, Xana Kernodle, 20, and friends Madison Mogen and Kaylee Goncalves, both 21, were found stabbed to death in November in an off-campus house near the University of Idaho.
Kohberger was arrested at his family's home in Pennsylvania in December. Investigators say DNA evidence, cell phone records and video surveillance link him to the scene that night.
The judge in his trial entered a plea of not guilty for the four murders at Kohberger's arraignment last month after Kohberger declined to enter a plea himself.