The mother of one of two "distressed" babies singled out by AOL's chief executive as examples of why he initially slashed retirement benefits to employees said Monday on TODAY that Tim Armstrong gave her a "heartfelt" apology for making the statement.
"He spoke to me as a person to another person and not in the public role as a CEO. He spoke to me in a heartfelt way, as a father of three kids to a fellow parent," Deanna Fei told Savannah Guthrie in an exclusive interview.
Armstrong got caught in a firestorm of criticism over the weekend after announcing he was cutting 401(k) benefits to employees because of rising health-care costs faced by the company. He used as examples two women with "distressed babies" for whose care the company had to pay.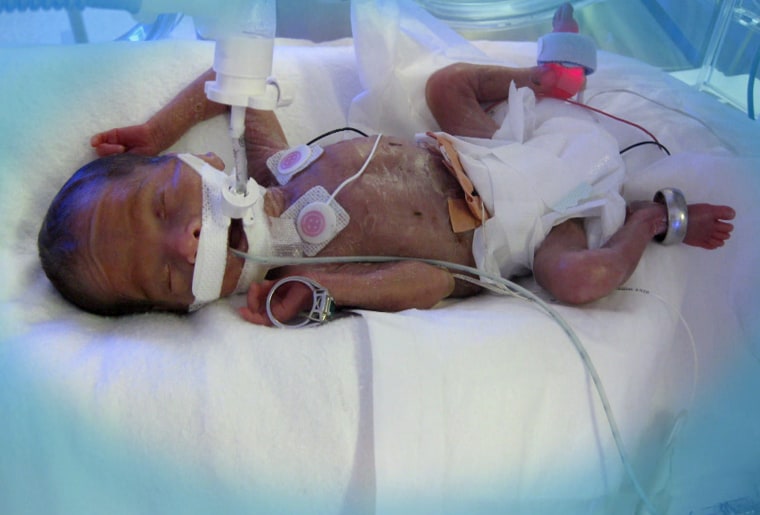 In a Slate article published over the weekend, Fei revealed that her daughter, who was born nearly four months premature, was one of those babies. She recounted the painful ordeal of the birth and reprimanded Armstrong for citing medical traumas like hers.
Armstrong later reversed his decision about retirement benefits and publicly apologized for his remarks. He also called Fei personally on Sunday evening, she said. She didn't reveal specific details of their conversation, but said she appreciated the effort.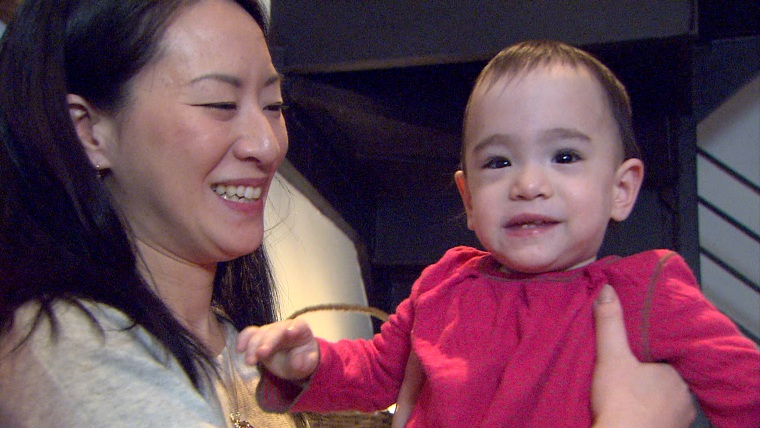 "His apology was heartfelt and I appreciated it and I do forgive him, and I understand that we all say things that we wish we could take back," she told TODAY.
Fei does not work for AOL, but her husband works for The Huffington Post, an AOL company.
Earlier, Fei said the experience of watching her daughter fight for her life after her surprise early arrival left her and her husband devastated.
"It was such a traumatic experience for us that to this day, some of my close friends didn't really know the full story of what happened," she told NBC's Kristen Dahlgren.
Although her daughter, now 1, is thriving , Fei said she spoke up because she felt that Armstrong implied that "somehow we were greedy consumers of health care benefits, that we had gobbled up more than our share of the pie."
Fei said she wrote the Slate article on behalf of her daughter.
"I felt like someone had to speak up for her. She can't tweet; she can't go on TV to defend herself," Fei said. "She can't justify the spending that saved her life. She didn't deserve to get singled out in this way."