Staceyann Chin and her 3-year-old daughter are "a protesting family." Chin, a poet and author, has included Zuri in her activist lifestyle from the time she was born, and the pair have attended rallies and marches for everything from supporting women's rights to protesting police brutality.

So, when Chin couldn't find a sitter and was unable to take Zuri with her to a protest on a cold, rainy, winter night, she found a way to be present in spirit — a "living room protest" video that she and Zuri recorded with an iPhone and uploaded to YouTube.
"We decided that if we couldn't march in the streets, we were going to have our own protest in our home. We wanted to become a part of the protest and, since our bodies couldn't be there in the moment, we wanted to at least be present in the conversation," said Chin, who raises Zuri on her own.

Chin and Zuri have since filmed themselves participating in more living room protests, the most recent of which addresses Zuri's dislike of being picked up or touched by strangers.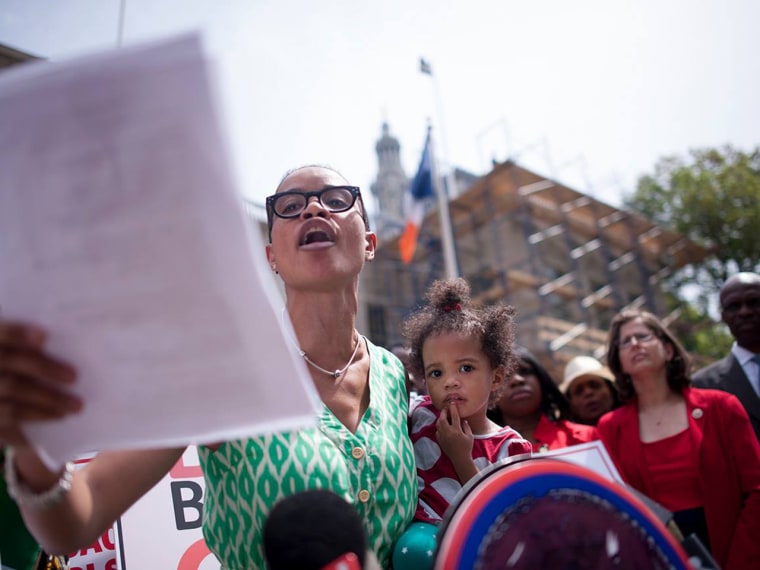 "She's a small kid and she meets lots of people through my work because I meet strangers all the time. People automatically reach for her, and we talk about it all the time. She says, 'I don't like to be picked up. I don't like to be called beautiful. I don't want someone to call me cute, I just want to be called Zuri,'" said Chin, adding that seeing her daughter struggle with finding her own voice in these situations made her aware of Zuri's need to have autonomy in her own body while still being polite.

In the video, Zuri and Chin discuss whether Zuri likes for adults to pick her up, with Chin emphasizing to her young daughter that she "has to be clear about these things." It's this message that Chin says she hopes her daughter embraces throughout her lifetime.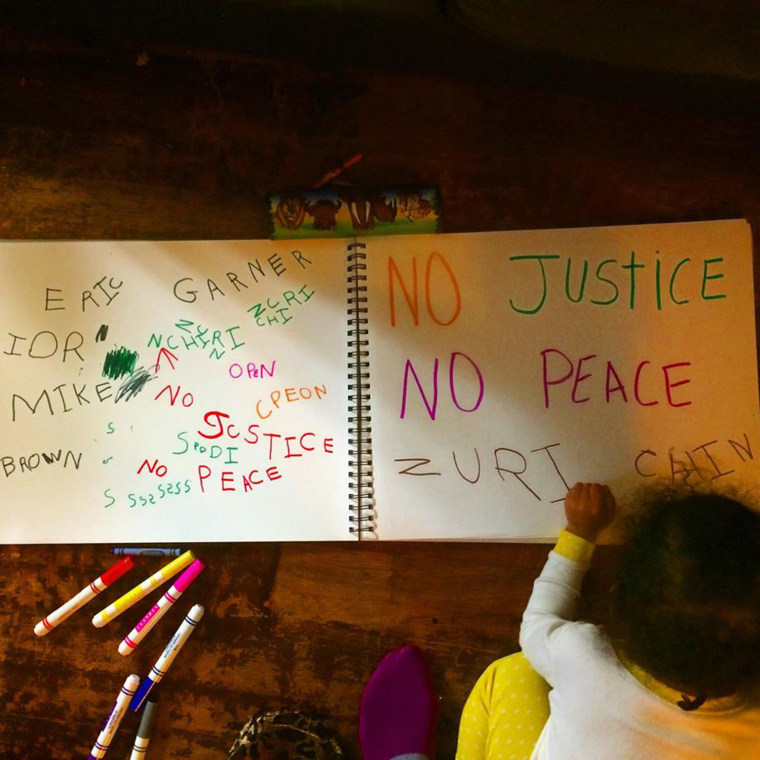 "We always have the conversation about the importance of using your words. The first line of defense in any situation is using your words no matter what's happening. The second thing I tell her is to call for an adult — so I always make sure that I have her back in public if someone does try to pick her up. If she's struggling, I'll say, 'Please, don't do that. Ask her first,'" said Chin.

Chin says that while she was once a "know-it-all," becoming a parent has made her question what she really knows. The Brooklyn, New York mom says her daughter challenges her with questions, adding that the two have had deep discussions of topics ranging from what bail money is to whether police officers are bad. Chin says having open conversations with her daughter about inequality, violence and protest is important to her because she wants to empower her child in the world.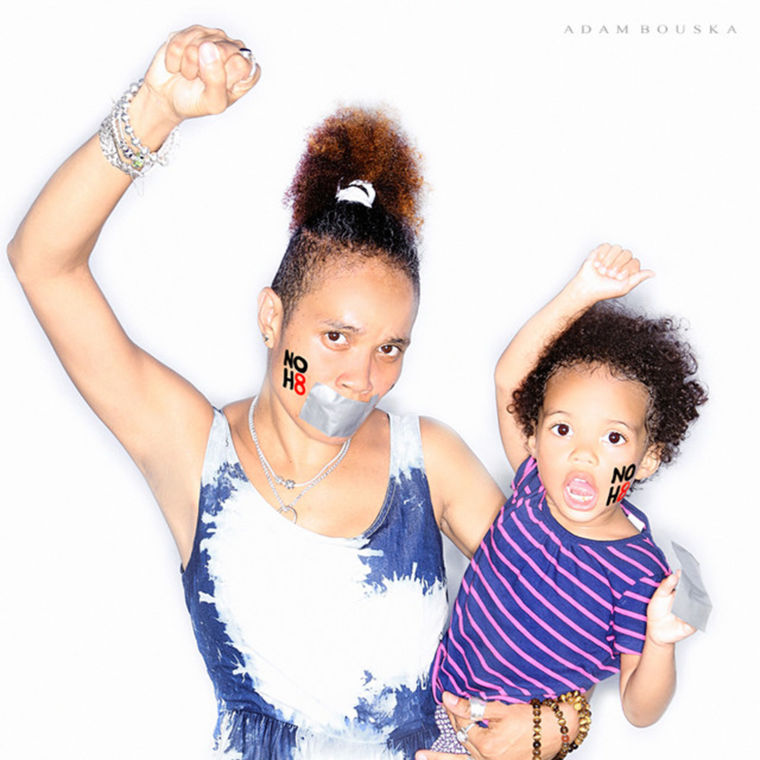 "I want her to know that what she believes, what she says and what she does matters in terms of what the world will look like tomorrow. Protest is everywhere and protest itself is not violent in nature — it is being involved in a conversation," says Chin. "I want my kid involved in those conversations, and I want her to know she is extraordinarily powerful. What better way to feel powerful than to be involved with an ongoing conversation about what's going to happen with the world?"