/ Source: TODAY Contributor
Talia Gates was 20 weeks pregnant with her second child when she learned that her unborn daughter had a rare skeletal disorder that would cause her to die shortly after birth.
As an OB-GYN, Gates researched her daughter's condition, and made the decision along with her husband, Josh, to continue the pregnancy and celebrate the short time they would have with their daughter.
Aubrey Lea Gates, was born in June 2015, and lived for 49 minutes before dying in her father's arms.
Throughout her pregnancy, Talia Gates wrote poignantly about her grief on her blog, Fearfully and Wonderfully: The Story of Aubrey. The blog gained a new audience after Gates told her story to the Advertiser, something that makes the Jasper, Alabama mom feel that her daughter's life continues to have meaning and a purpose.
Here, through excerpts from her blog, Gates tells the story of Aubrey's life and death to TODAY Parents.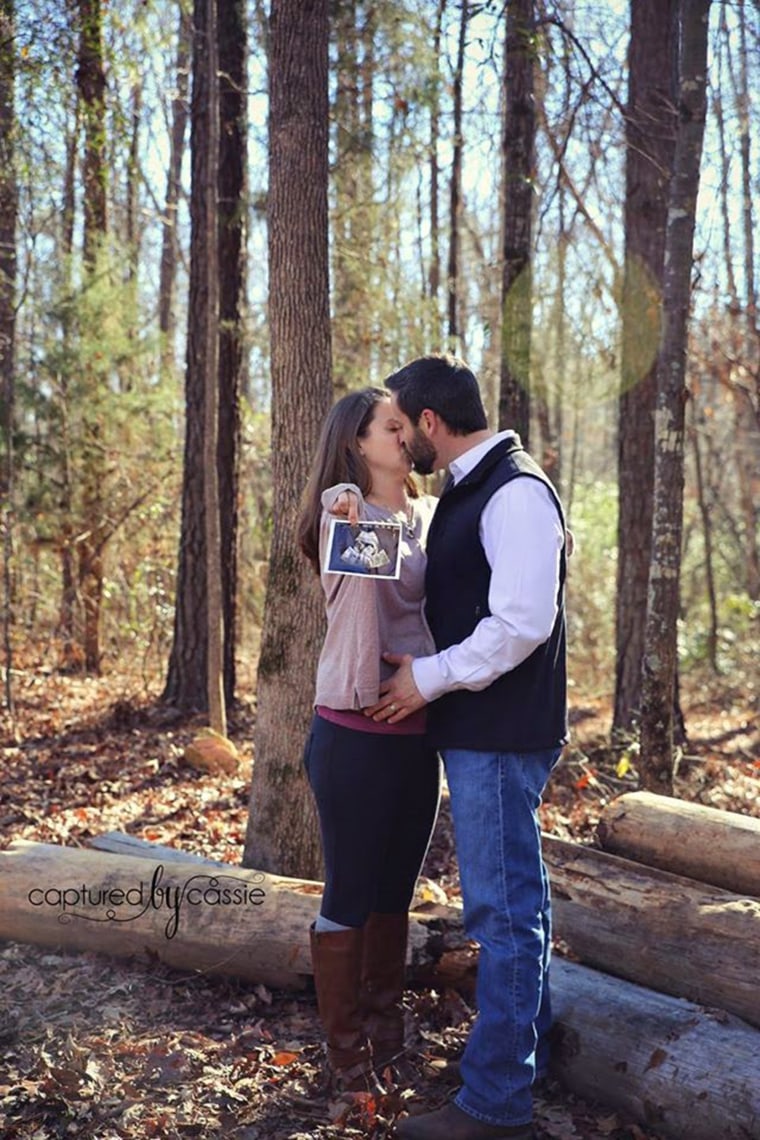 I am married to a wonderful man named Josh. He is the CEO of a digital media company and I am an OB-GYN. We have a precious, crazy, fun-loving 3-year-old named Kye. I finished my residency in July 2014, and we moved to a new town near Josh's family where I entered into an amazing private practice. Life was good. We decided we were ready to expand our family.
We were blessed in that we got pregnant right away, in late October. Around 15 to 16 weeks — after we found out it was a girl — we started noticing her legs looked short on our ultrasounds. But, Kye, Josh and I all have long torsos and very short legs, so I kind of blew it off and joked that she was just like us! However, once I was 19 weeks and she was only measuring 14 to 15 weeks on her little legs, I started to get worried. My sweet medical partners reassured me, but suggested I go to see a high-risk specialist, just to be safe.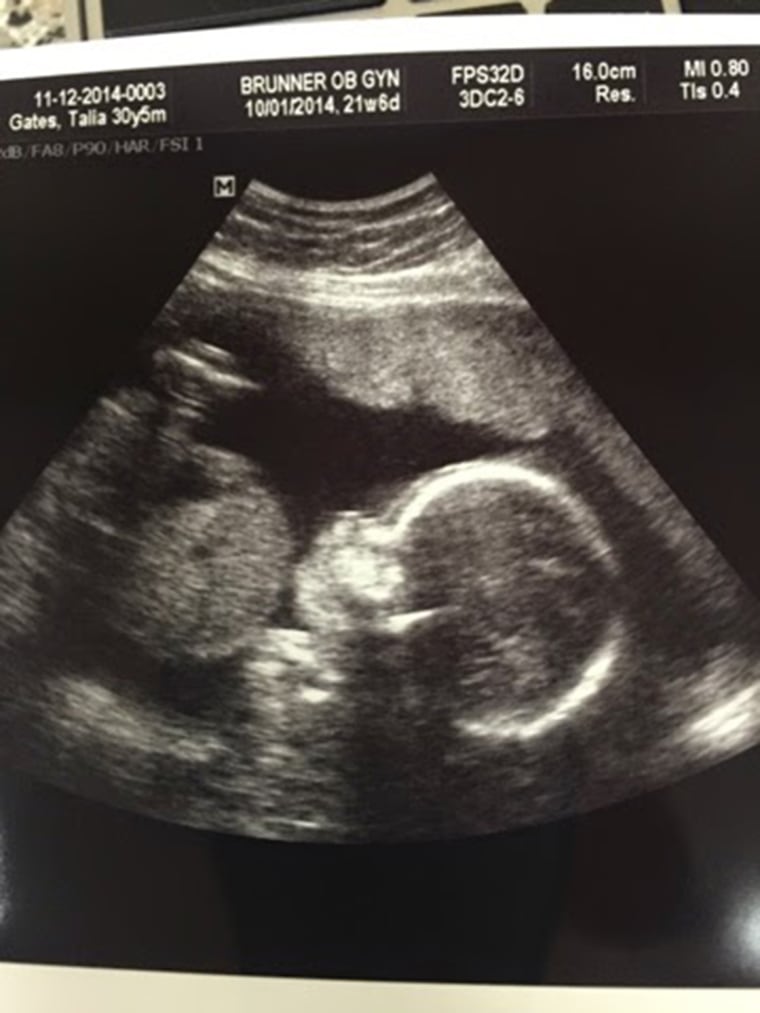 What the specialist found was that Aubrey had very short arms and legs — less than the 1 percent for her age. He told us that this picture was consistent with a rare skeletal dysplasia called Thanatophoric Dysplasia. He also told us that his gut was that this was a lethal anomaly.
Wow. Lethal anomaly. That hit me hard. I had pretty much convinced myself that there was something going on, but I was thinking Down syndrome or Achondroplasia, a form of non-lethal dwarfism. I had not thought I was dealing with something lethal.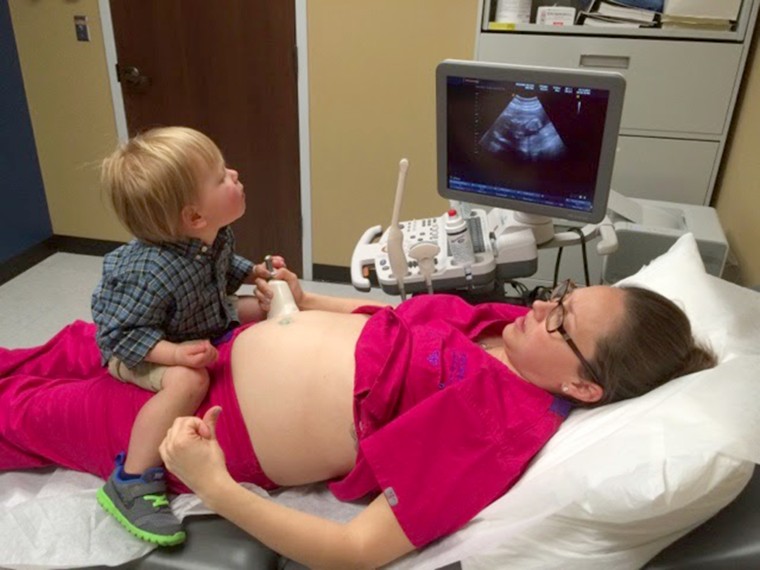 Why was it lethal? Because not only were her limb bones very short, but so were her chest bones. Her chest would likely not get big enough to allow her lungs to grow to the size needed to support her outside of me.
We were told to return for a repeat ultrasound in three weeks, and that we would then be able to determine the course of action by her ultrasound.
During that appointment, the doctor said he thought I should carry her to term, as she was happy as a lark in there. He thought she would be born alive and would die shortly after.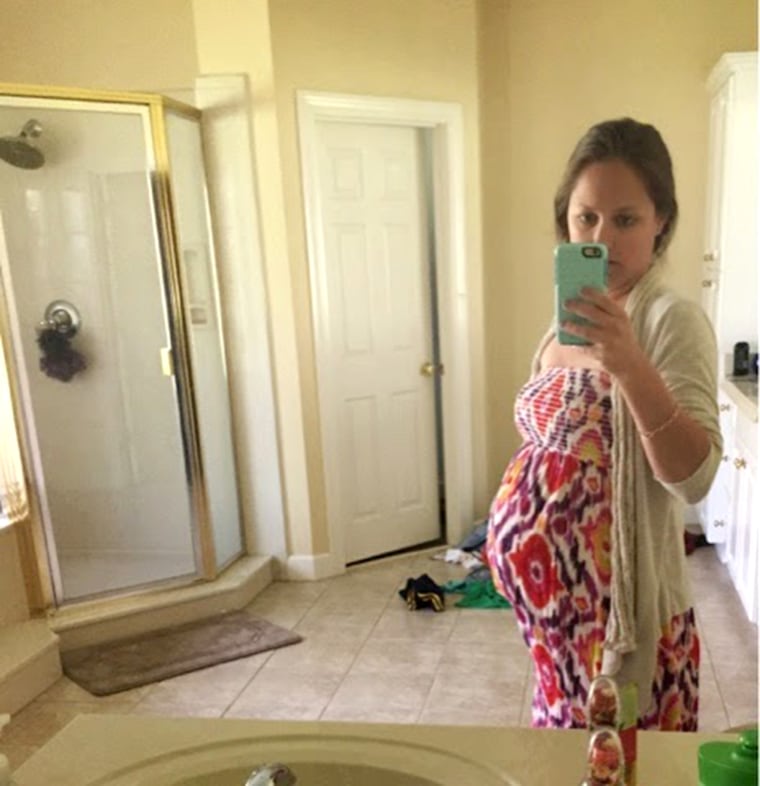 God always knew that this was going to be Aubrey's story. So we began to pray for peace for us, to pray for clarity in her prognosis, and, of course, to pray for miracles.
When we went back to the high-risk specialist, he measured all of Aubrey's bones. Her legs, arms and chest had not grown since the last visit, and her chest was at the 10th percentile. He was even more certain this time that she had TD (Thanatophoric Dysplasia) and not another type.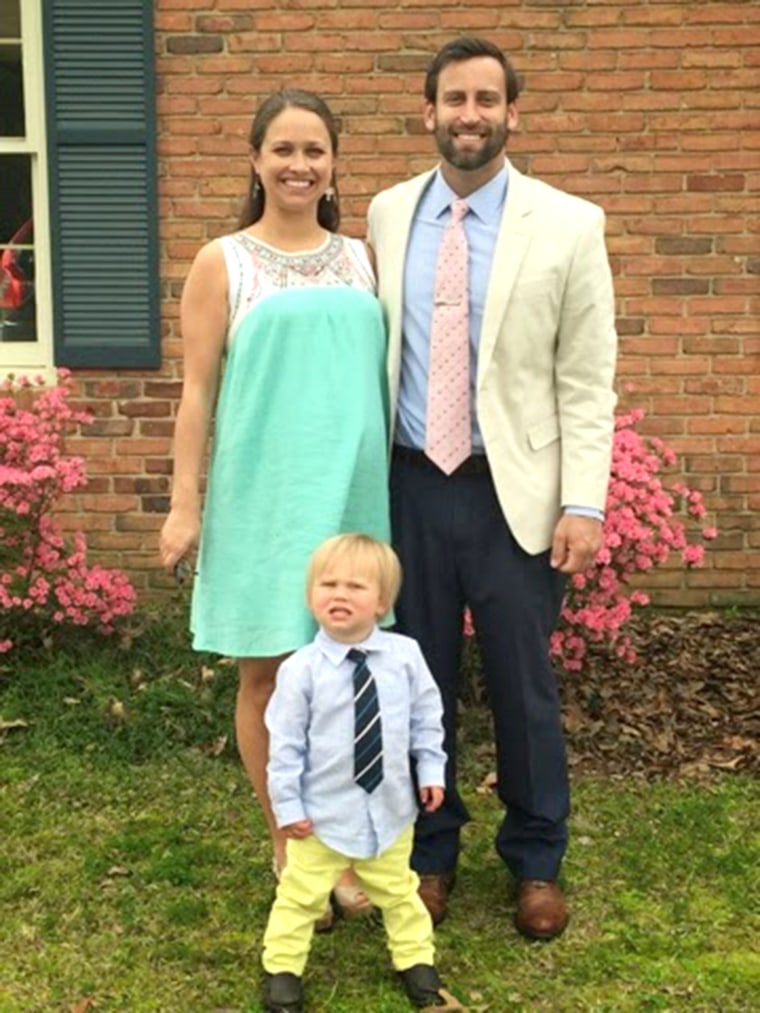 At this point, we were very certain she would not have enough lung tissue to be compatible with life. Josh and I decided to give Aubrey only comfort care when she arrived. "Comfort Care" is the medical word for no intervention — just to keep her happy and comfortable while she is alive.
We would just love on her and meet her and wish her Happy Birthday. It most certainly was not the plan or the path we wanted, but being able to know what we were dealing with for certain and to know how we were going to move forward gave some sense of calm in this crazy situation we found ourselves in.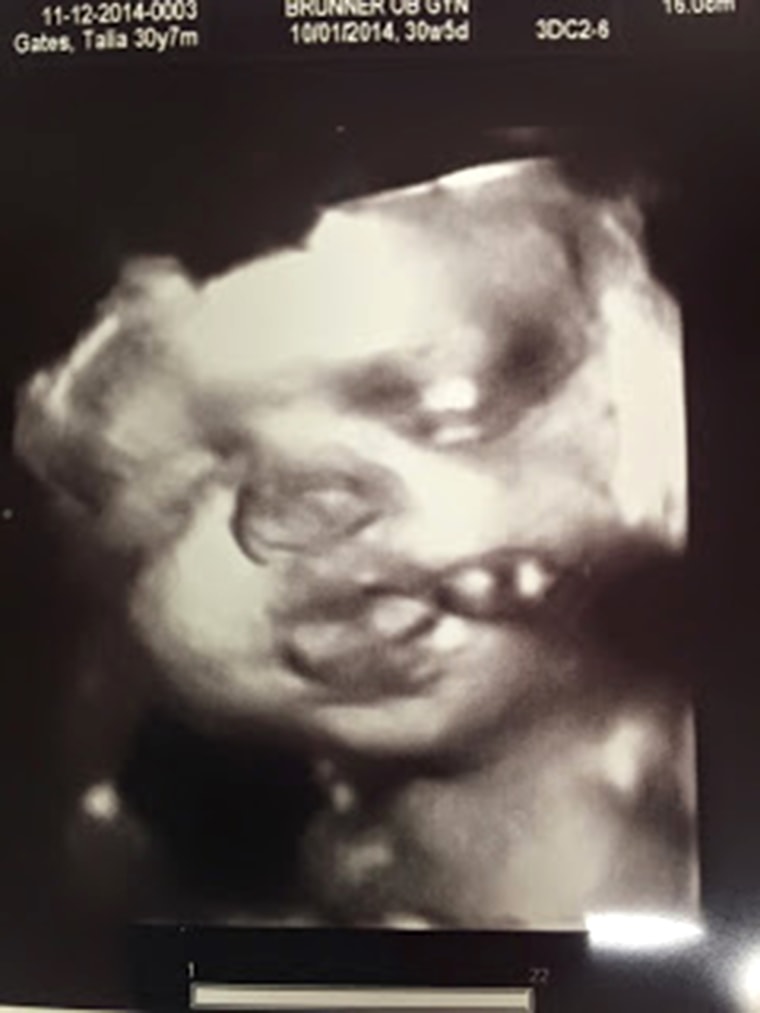 The third trimester brought challenges emotionally and physically. I felt like I was nearing the end, which is usually exciting, but for us it was simply terrifying. We tried to cherish each moment, every kick.
Usually, as an OBGYN, I encourage mommas through this part with "But it's all worth it in the end," or "But look at the reward!" For us, it sure was hard to take that same perspective. I guess, if I was angry at all, it was over this fact: That all of the discomfort, sleepless nights, reflux, loss of appetite, weight gain, and stretch marks felt like they weren't worth it. I knew in my head that her life already had meaning and I loved her to pieces, but I had to constantly remind myself that it was all for God's purpose.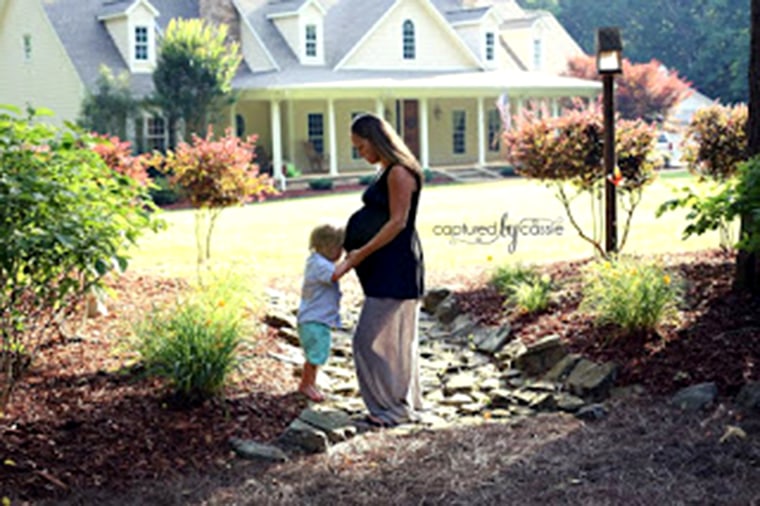 At 35 weeks pregnant, I was measuring at 41 weeks — a week bigger than a full-term baby. The doctor, Josh and I discussed that there was no added benefit to prolonging the pregnancy much further. The risk of stillbirth for her had started to increase, and the delivery was starting to be riskier for me with her increasing head size — it was time to schedule an induction.
This was, no doubt, the hardest part. I never wanted an induction with her. I felt like I was ending her life before we were both ready. This is where being a doctor and being her mom was really hard, so I made my partners pick the date for me so I wouldn't have to choose that day, that time, to choose the end of our time together. The medical side of me knew we were making the right decision, but the mom side of me could not stand it.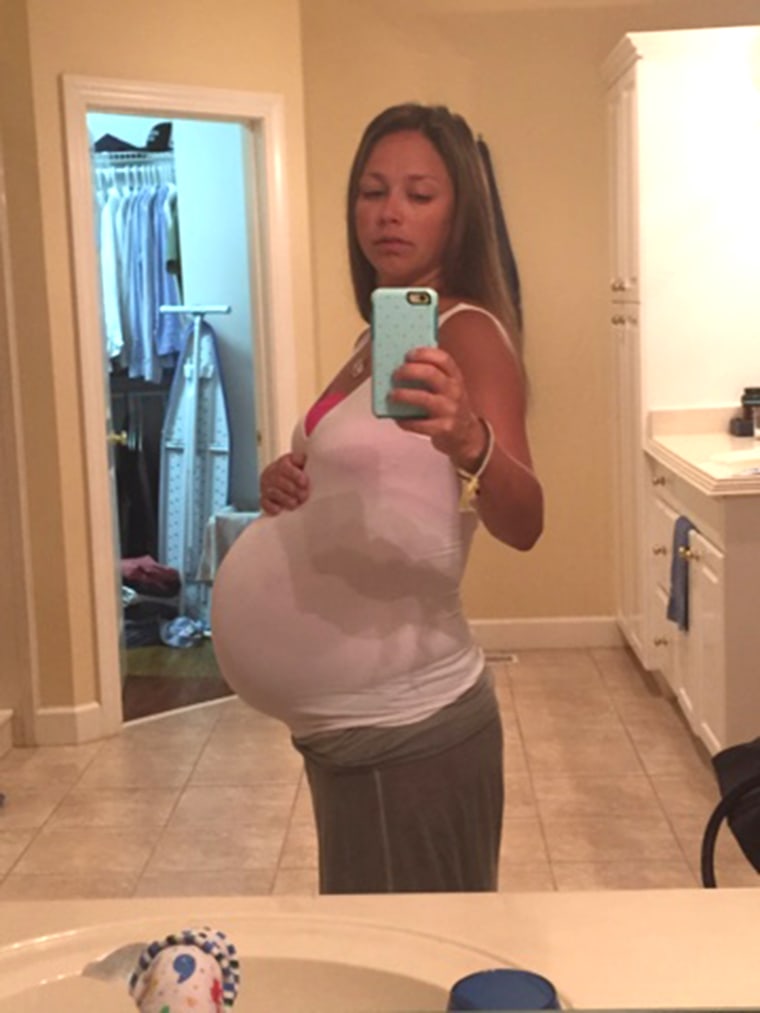 But it was time — time to begin the process of saying goodbye to our daughter. I will tell you, it is surreal to walk through a graveyard, picking a spot for your daughter while she still kicks inside of you.
The most amazing part of this pregnancy was the realization and confirmation of how much life truly does begin in the womb at the moment of conception. Aubrey and I had a life together. I wouldn't trade those 36 weeks for anything. I wouldn't give up one minute.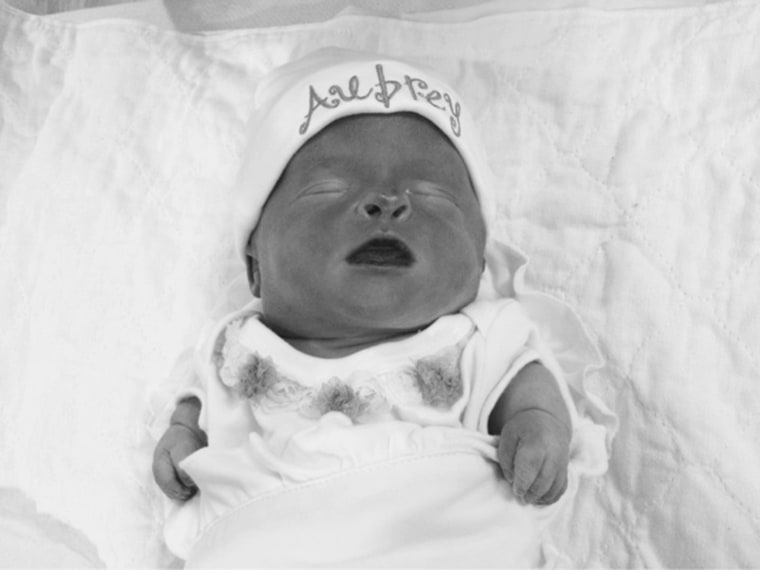 Aubrey Lea Gates was born June 12, 2015 at 6:51 p.m. via a vaginal delivery. Pushing her out, I can say without a doubt, was one of the hardest things I have ever done. My mind kept saying, "Don't do it! Don't push her out. Just keep her inside! She is safe there." But my body was in so much pain, only relieved by pushing. I was fighting for every push. At some point, I really didn't know if I could do it.
Finally, she came out. She was alive! Josh put her on my chest, and Aubrey cried! She cried! We were able to hear her sweet voice. And then even more beautiful, she opened her eyes and looked at us. Perfection. At that moment, all I felt was peace — true peace that I hadn't felt since I realized her legs weren't growing back in February.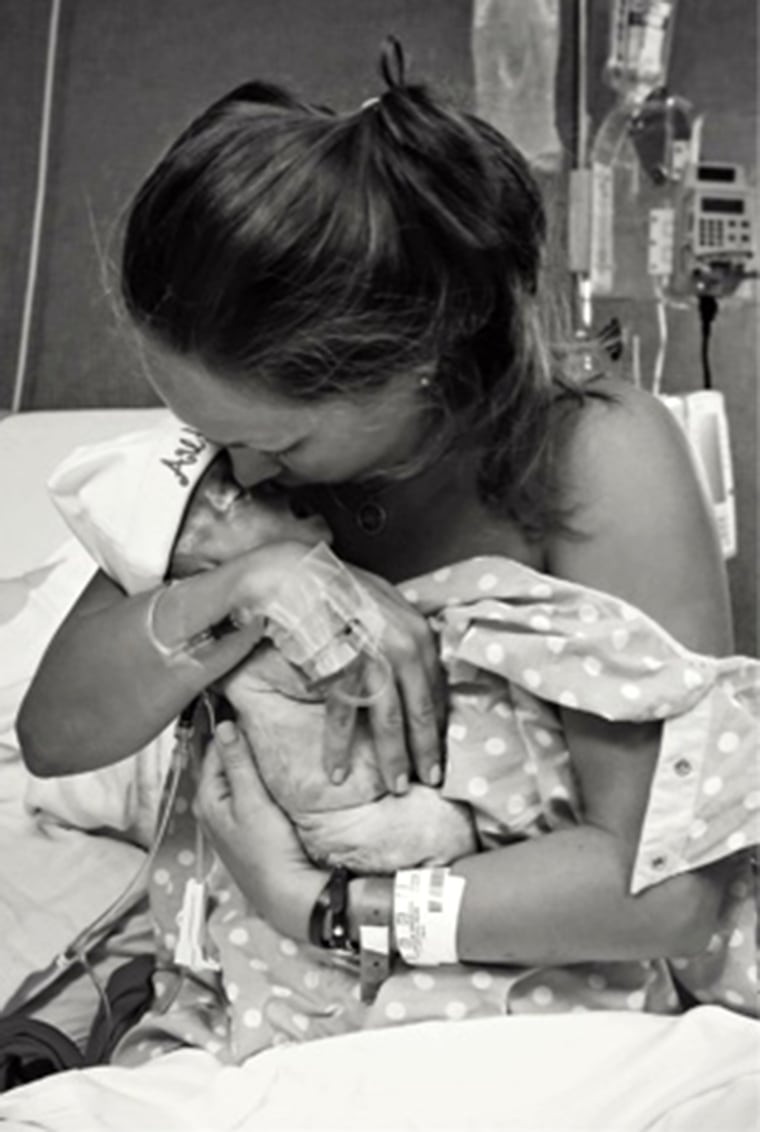 Josh was truly in tune with her from the moment she was born. She would just gaze into his eyes, her tiny hand grabbing his huge finger, a true daddy's girl.
Not long after she was born, Josh said, "We have to get Kye!" Kye was also smitten. He climbed right into bed with me and said, "Hey Aubs!" He then sang her "Happy Birthday." Sweetest sound ever. She gazed into her big brother's eyes. I will forever cherish that moment that we were a family of four here on earth.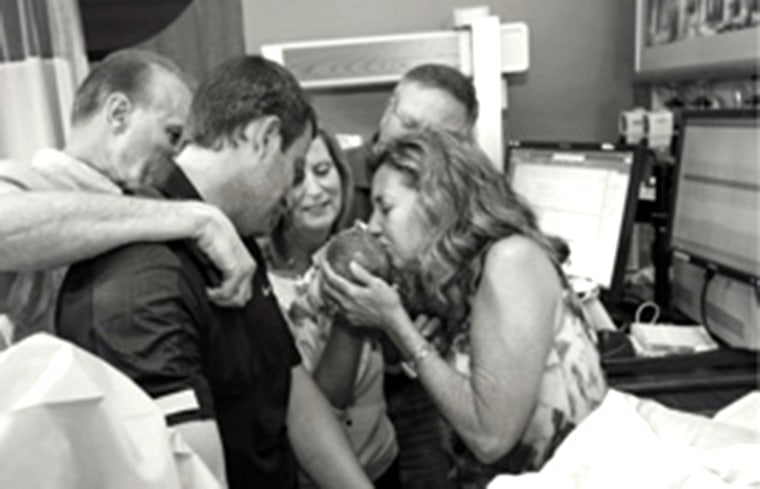 Josh then brought all four of Aubrey's grandparents in to see their beautiful granddaughter. They each got to hold her and see her open her eyes. I am so happy they got to meet her!
Josh and I then had our moment alone with her. Everyone left the room, on Josh's wise request, and we then just held her and told her how much we loved her. At 7:40 p.m. with her earthly daddy holding her, she went to be with our heavenly Father.
It was the most beautiful 49 minutes of my life.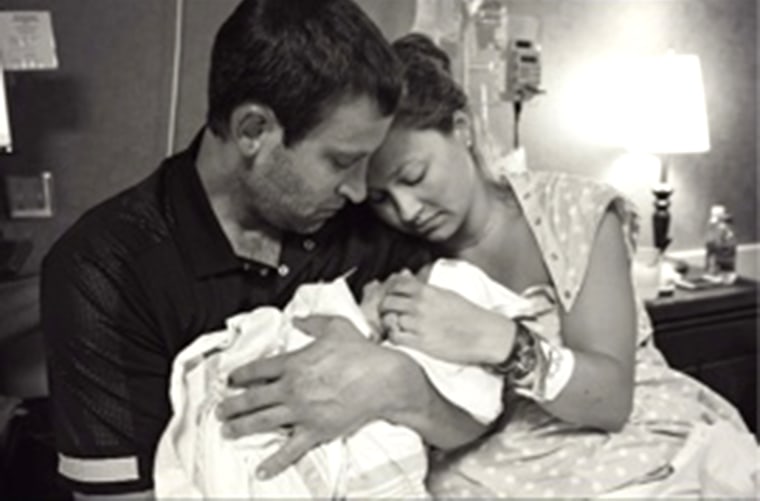 The day could not have gone better or been more perfect. We got everything that we could have wanted. Of course I wish she was lying beside me right now, but that was not the story that God had for her.
All I know is that I am forever changed. I had "planned" two beautiful children, 2.5 years apart. I got icing on the cake when my plan turned out to be one boy and one girl! Then it feels like that was ripped away from me. But that was not God's plan for us — it was not ripped away, Aubrey was never mine to begin with. Nothing in this life is "mine" — it all belongs to our Heavenly Father. I keep trying to remind myself of that. A picture perfect earthly family is not what we will have, that won't be our story.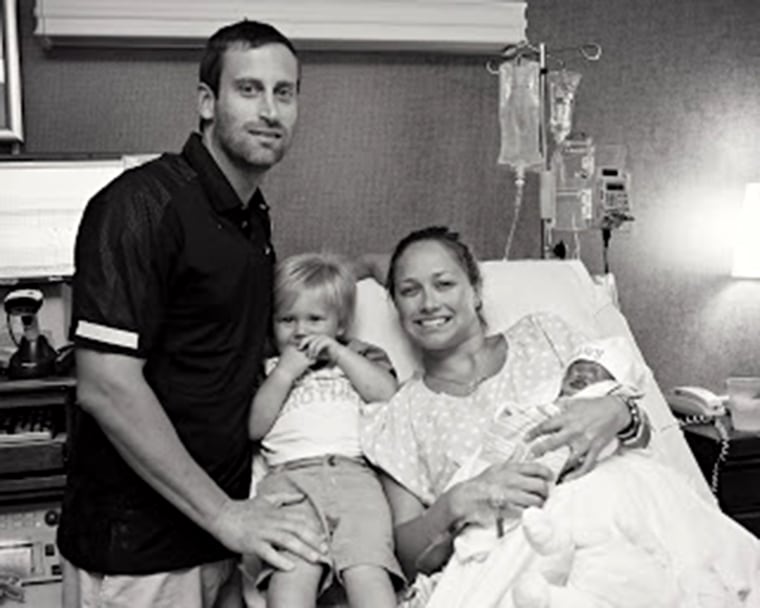 Please continue to pray for our little family. I am blessed to have the love of an amazing man and one smart, funny little boy. They are why I get up in the morning. We will weather this storm. Aubrey will always be a part of us. She just gets to live in heaven, instead of in Alabama.
This story was told with the help of TODAY.com's Terri Peters and Kavita Varma-White.