When Jake Abhau's son, Jon, was 13, he told his parents he was gay. Abhau and his wife, Meg, felt speechless. They were members of the Church Jesus Christ of the Latter-Day Saints and they worried how their community would react to Jon.
"We were shocked," Abhau told TODAY. "We had no idea what to expect."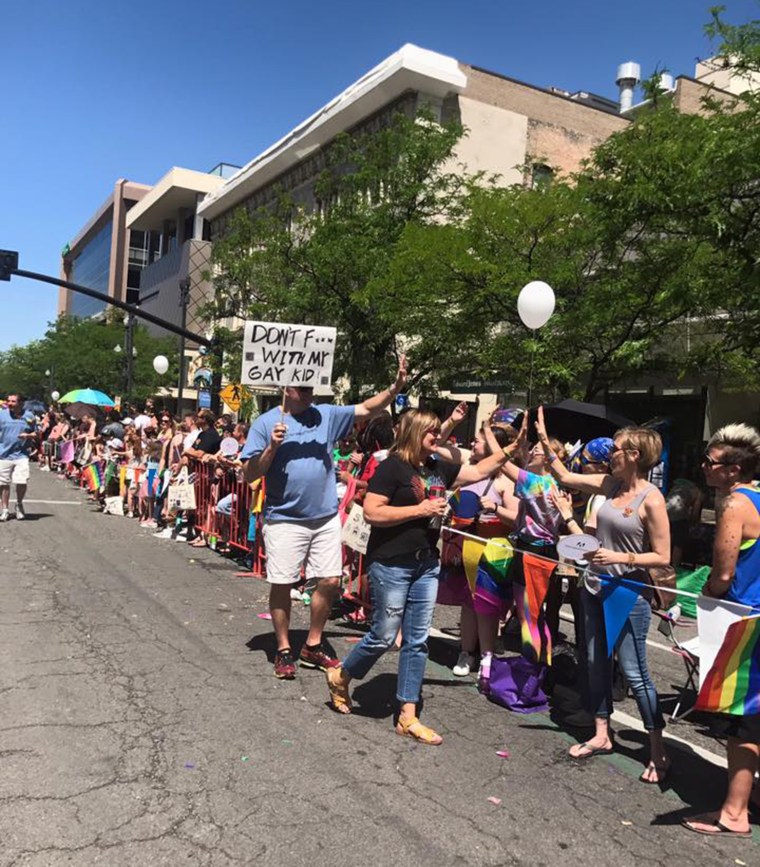 While Abhau urged his son to wait to come out, Jon felt he needed to be true to himself.
"He wanted to come out to everyone. He said, 'This is who I am. I don't care I am gay. God knows it,'" Abhau recalled. "He knew there were other people who were going through this. He wanted to be a good beacon of light to others."
Watching his son come out and feeling shunned by his religious community as he supported him became the motivation for Ahbau to create a private support group on Facebook, Dragon Dads. At least 110 dads — who come from conservative religious backgrounds and have LGBTQ children — share their experiences. The group is private to protect members from harassment, but most participants are open about their experiences with their children. The group provides a safe place for them to talk about how their love for their children clashes with their religious backgrounds.
"You feel isolated because no one feels the same about us," Ahbau said. "In my church and community, they love my kid and they didn't seem to love that (gay) part of him. As a father that kind of tears you apart."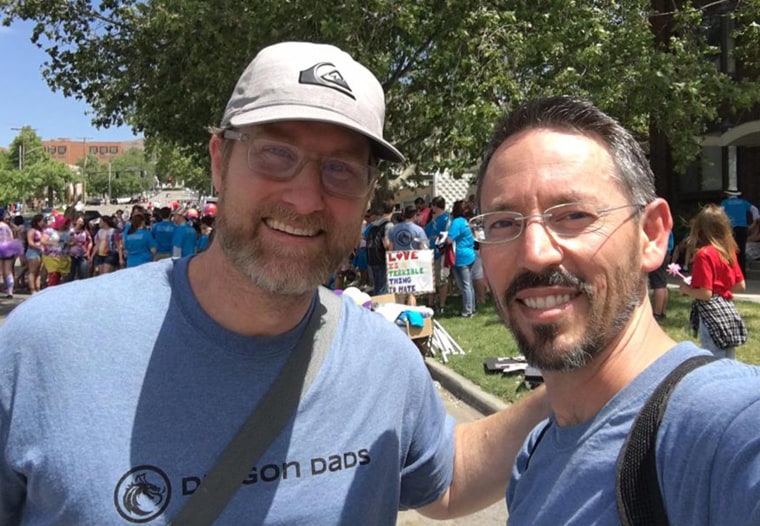 But with Dragon Dads, Ahbau had friends to help him process his feelings and gave him the feeling of belonging he lost when he left the Mormon church. The Ahbaus increasingly felt unwelcome staying.
"All of us were looking for a community," Abhau said. "Mormonism is my culture. It is who I am and it shaped who I am today ... (But) it takes a long time to un-learn what you learned."
Abhau had people to talk to about how hard it was knowing that Jon couldn't take a boy to prom. Abhau also shared the sadness he first felt when he realized that he and Meg would never have a daughter-in-law or Jon couldn't go on a mission like most Mormon teens.
"It's all the things you incorrectly assume. You sort of mourn the loss of the future that you expected for your kid. So that often gets interpreted as sadness not acceptance," he said.
Donald Christensen got involved in Dragon Dads when his daughter, Mia, came out at age 17. While he felt a surge of love for her, he immediately thought he needed to defend her.
"Even though nothing has actually changed, you suddenly feel like your family is under attack," Christensen told TODAY, via email. "And it seems like nobody gets you — friends from church don't really support the new direction you are taking, and friends outside your religious circle don't really understand the conflict you face."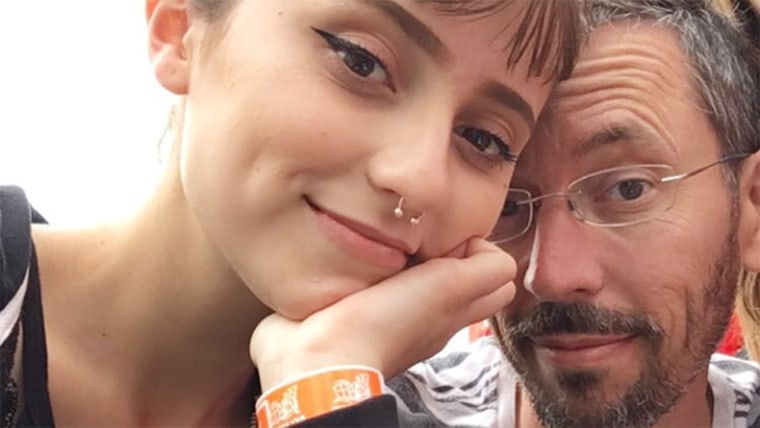 But Dragon Dads connects him to other men who know exactly what he's experiencing.
"Dragon Dads is one of the few communities ... where everyone understands this intersection of two worlds and has my back," he said.
Since starting Dragon Dads, Abhau has become more active in the LGBT community and he and some of the other members even march in Pride parades.
"Jon thinks we are gayer than he is," Abhau said with a laugh. "That is the best thing I can probably hope for because that means he is protected from the discrimination."
Christensen agrees that belonging to Dragon Dads helped him become a better advocate for his daughter.
"There are still far too many small-minded people and harmful ideas in our society that stand as an obstacle to my daughter's well-being. No dad should stay silent about that," he said.
While his son Jon has graduated and started working, Abhau continues to be involved with the group to provide guidance to others who are just learning about their LGBT children.
"We see people's lives change and you are a small part of it. You get to take away the joy of seeing people's lives changed and seeing people find a connection and acceptance. It is constantly motivating," he said.