It's a girl — and a boy!
Princess Charlene of Monaco gave birth Wednesday to twins, Gabriella Thérèse Marie and Jacques Honoré Rainier, according to a palace statement. Gabriella arrived first, two minutes ahead of her brother, at the Princess Grace Hospital in Monaco.
The 36-year-old princess and the babies are doing well, the palace said.
The children are the first for Princess Charlene and her 56-year-old husband, Prince Albert II, the reigning monarch of the French Riviera principality.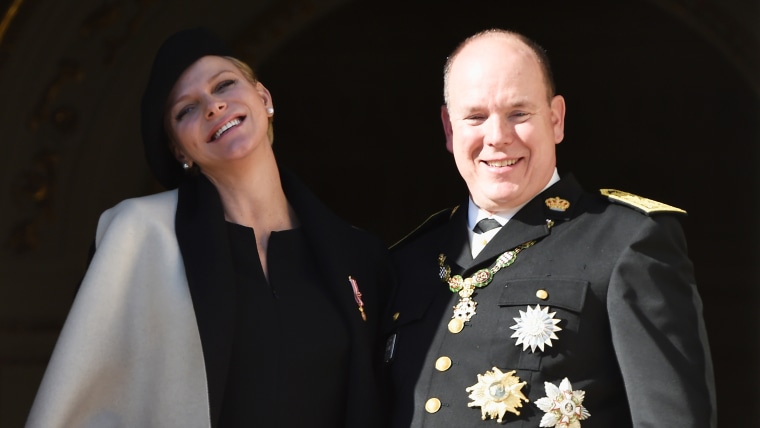 The arrival of the twins means a new heir to the throne for Monaco, one of the last European monarchies that continues to observe a male-preference primogeniture. 

That means Jacques, the twin boy, will be the next in line to the throne, even though he was born after his sister, the palace said, pointing to "historic custom." The boy now becomes crown prince and will receive the title of Marquis of Baux (in Provence). 
His sister shall receive the title of Countess of Carladès (in Auvergne).
Had Princess Charlene given birth to two girls, the older child would have become the next in line to the throne unless her parents later had a son. At that point, her younger brother would usurp her place in line of succession.
Prince Albert is the son of the late Princess Grace and Prince Rainier, who died in 2005. Albert has two additional children, but both were born out of wedlock, so neither child qualifies for the throne.

He and his wife, Charlene, a former Olympic swimmer from South Africa, got married in 2011.
See stunning scenes from the nuptials of Prince Albert II and Princess Charlene of Monaco in July 2011.
The palace used the occasion of the royal births to declare a public holiday "given to all people working in Monaco to celebrate this moment of great joy."

The day was celebrated by a 15-minute toll of church bells, followed by boat horns. There also were 42 cannon shots, "21 for each child," the palace said last month in a statement explaining how the births would be observed.

Follow TODAY.com writer Eun Kyung Kim on Twitter.