Jodi Hildebrandt and Ruby Franke made parenting videos together. Then they were both arrested and charged with multiple counts of child abuse.
Franke was a popular YouTuber who made years of videos featuring her and her six children on the "8 Passengers" channel, where fans raised concerns about her discipline methods.
Hildebrandt, a mental health counselor and mother of two in Utah, is less well known. Public licensing records, statements from Franke's family and interviews with former clients are starting to provide more details about her.
She ran the now-deleted YouTube channel ConneXions, which said that her approach is to heal relationships through personal growth.
TODAY.com reached out to attorneys for both Jodi Hildebrandt and Ruby Franke. Neither has responded.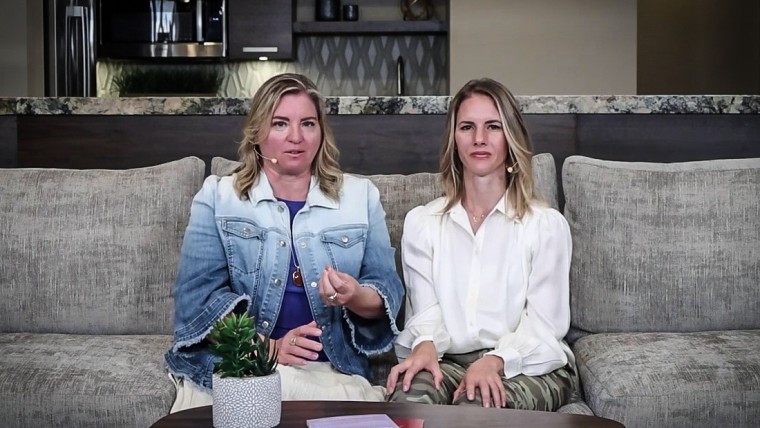 The arrests of Jodi Hildebrandt and Ruby Franke
On August 30, one of Ruby Franke's children who had been staying in Jodi Hildebrandt's home walked to a neighbor's home and asked him to call the police, according to court records.
In the 911 call obtained by TODAY.com, the caller said the 12-year-old looked "emaciated," duct-tape was wrapped around his ankles and wrists and he asked for food and water.
"He's very afraid," said the caller, choking up with emotion. He added, "I think he's been detained. He's obviously covered in wounds."
In the 911 call, the child identified his mother as Ruby Franke and the home as belonging to Hildebrandt.
Both women were arrested on August 30, and each woman is charged with six counts of aggravated child abuse. They are being held in jail and have not entered a plea.
According to a press release issued by the Santa Clara-Ivins Public Safety Department, police alleged another child was found in the home "in a similar physical condition of malnourishment." Ruby Franke's four other children were taken into custody of the Department of Child and Family Services, noted the release.
According to an August 31 search warrant filed in the 5th District Court in Utah and reviewed by TODAY.com, police alleged the 12-year-old child had "deep lacerations" from being been tied up with a rope.
The child "informed medical personnel and officers that a cayenne pepper and honey paste was made to put in his wounds," read the search warrant.
"In Jodi Hildebrandt's bathroom, I located two used medical gauze dressings near a cayenne pepper and honey paste," a law enforcement official stated in the warrant. "This observation adds to Ms. Hildebrandt's knowledge of the abuse in the home. Ms. Hildebrandt requested a lawyer and did not speak with us."
Who is Jodi Hildebrandt?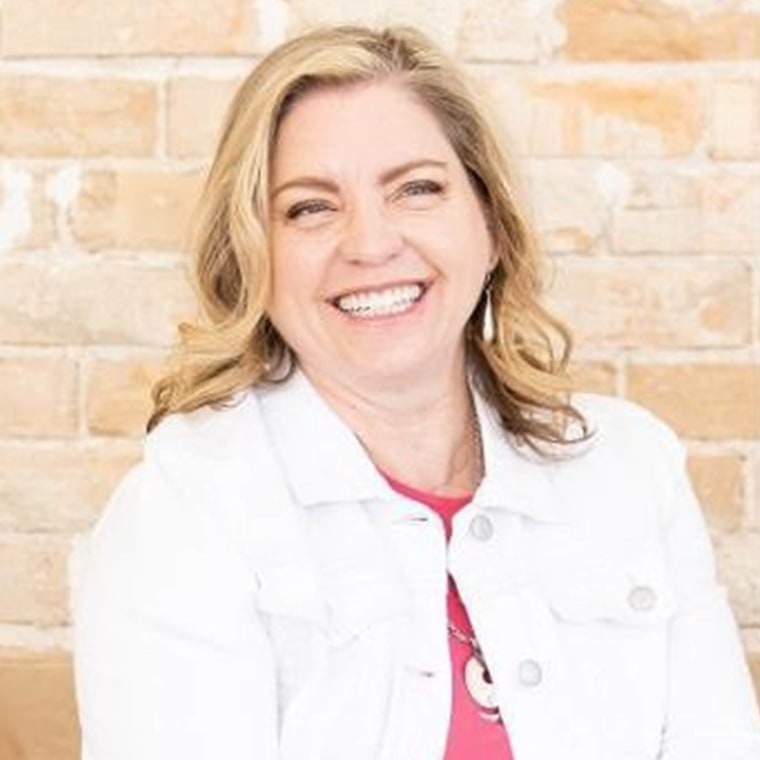 Hildebrandt, a licensed mental health counselor, ran the YouTube channel ConneXions, which according to its website, offers paid courses for people to "change and champion any addictive or self-destructive behavior" such as "feelings of worthlessness or inadequacy, conflicts in relationships, intimacy problems, communication breakdowns, and frankly any block that prevents having and creating peace and joy." 
Franke and Hildebrandt collaborated on videos, and Franke is listed as an employee on Hildebrandt's website.
Franke operated the former YouTube channel "8 Passengers," featuring her six children. Her videos began with everyday scenes of parenting, and over the years started to incorporate her discipline methods — by her own admission on her videos, Ruby banned Christmas for two of her children, kept them home from school to clean the floor and frequently threatened to deny them food.
In January 2012, Jodi's license to practice as a counselor in Utah was placed on probation for 18 months for a series of violations.
According to Utah Division of Professional Licensing documents reviewed by TODAY.com, Jodi repeatedly disclosed "sensitive private information" about her clients to their church clergy and other mental health therapists, without their consent. On a different occasion, the state said, Jodi shared a client's medical diagnosis with officials of a local university, the disclosure of which "was detrimental" to her client.
A spokesperson from the Utah Division of Professional Licensing tells TODAY.com that Jodi's license was reinstated after the suspension. "Under Utah law, the discipline must remain on our website for up to ten years," noted the spokesperson. "However, a practitioner can appeal to have it removed at the five-year mark. Hildebrandt did appeal to have the discipline removed, which was in 2017."
The Utah Division of Professional Licensing tells TODAY.com that there's currently a "stipulation and order" limiting Hildebrandt's professional license so that she cannot do any mental health counseling.
As part of accepting the order, the division notes, Hildebrandt indicated that she does not admit to guilt. 
As the spokesperson from the division tells TODAY.com, "This is called a limitation, pending an outcome of her criminal case. However, she is prohibited from practicing as a mental health counselor in any way. Depending on the outcome, the Division of Professional Licensing may take further action on her license. This ensures Hildebrandt's right to due process while ensuring public safety."
What Ruby Franke's family says about Jodi Hildebrandt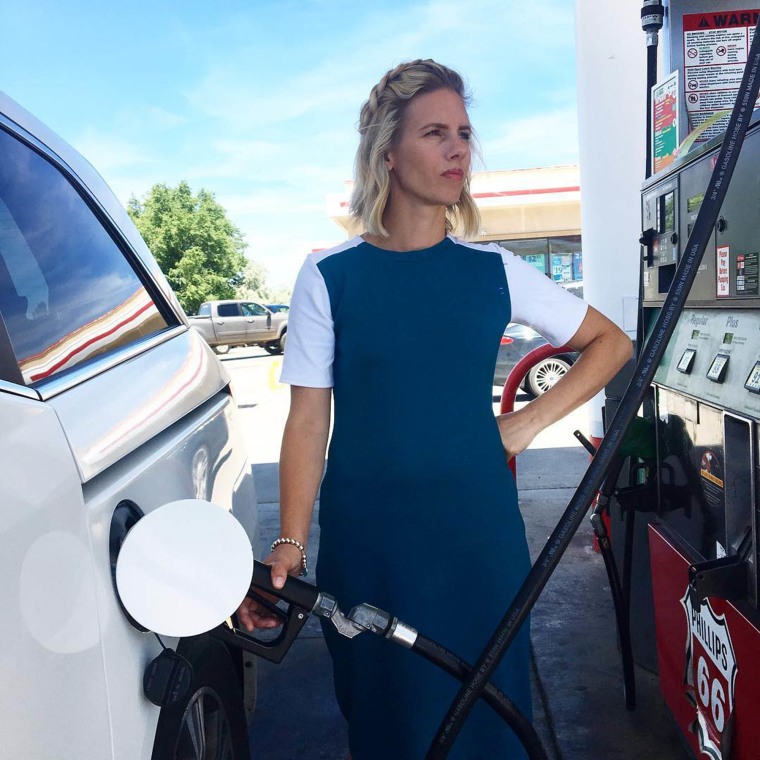 Ruby Franke's sisters have said they mistrusted Jodi Hildebrandt and the teachings of ConneXions.
One sister, Bonnie Hoellein, said in a September 13 YouTube video that she and her family did not know the extent of what went on in Ruby Franke's home because Ruby had stopped talking to her mother and siblings.
"My thoughts toward Ruby and Jodi and Kevin and ConneXions is ... it was complete indoctrination of this thing that they created," Hoellein said in the video. "I don't agree with how extreme they are on everything. I knew they were weird, I knew that they were off. Those are the things that we kept quiet about because what was I going to say — I was not going to come out and publicly say that I don't like my sister and I don't like what she's doing and I think she's weird. That is what we kept quiet about."
Ruby Franke's other sister Julie Griffiths Deru, also posted a video saying that her sister changed after working with Jodi Hildebrandt.
"We all felt weird about this Jodi lady, we weren't comfortable with it ... we didn't like the teachings Ruby was bringing to the family functions," said Deru. "We were this close to telling (Ruby), 'If you come to our family events ... we do not want to hear what you are learning through ConneXions because we don't like it.'"
Meanwhile, an attorney for Kevin Franke told TODAY.com that Jodi Hildebrandt had encouraged the Frankes' 13-month separation.
"Kevin did not want to be separated," said attorney Randy Kester. "He wanted to work through concerns as a family. There was never any formal, written decree of separate maintenance or separation agreement. The separation was under terms proscribed by Ruby and Jodi Hildebrandt."
What do Jodi Hildebrandt's former clients say?
NBC News recently spoke to seven of Jodi Hildebrandt's former clients, who alleged that she discouraged them from talking to people in their lives, diagnosed some men with porn or sex addictions (a diagnosis with which they disagreed) and pressured them to accept the Mormon religion.
"The theory was that if you're meeting with Jodi, then you are all living in truth," former client Stephanie Jones, who worked with Hildebrandt in 2019, told NBC News. "And so she didn't want you talking to anyone else about your problem. She wanted you talking to people that were also living in truth. So this is where I started to feel like it kind of got cult-like. She wanted everything to stay in the group. You're not allowed to have a different opinion than her."
Five men told NBC News that Hildebrandt diagnosed them with "porn or sex addictions" and they disagreed with the diagnosis.
One man named Spencer Tibbets told NBC News that he was counseled by Hildebrandt at age 16 for a two-month period after his parents caught him with a secret phone he used to play video games. Tibbets said Hildebrandt enrolled him into a group for men being treated for pornography addictions.
According to Tibbets, Hildebrandt told him if "didn't accept the Mormon God, [he] would never be able to get help from therapy."