Keisha Schahaff was feeling lost as her daughter Anastatia Mayers prepared to leave home for college.
"(My daughter) Ana was transitioning from high school to college and I asked the universe, 'What is next for me? Can you show me what to do with myself now that my daughter is leaving home?'" Schahaff, a life coach, tells TODAY.com. "I was very depressed about what was happening."
One day, Schahaff came across a special opportunity: a trip to space on Virgin Galactic's "Galactic 02" private astronaut flight, organized by the non-profit Space for Humanity.
Schahaff knew it was a sign that her life was about to change.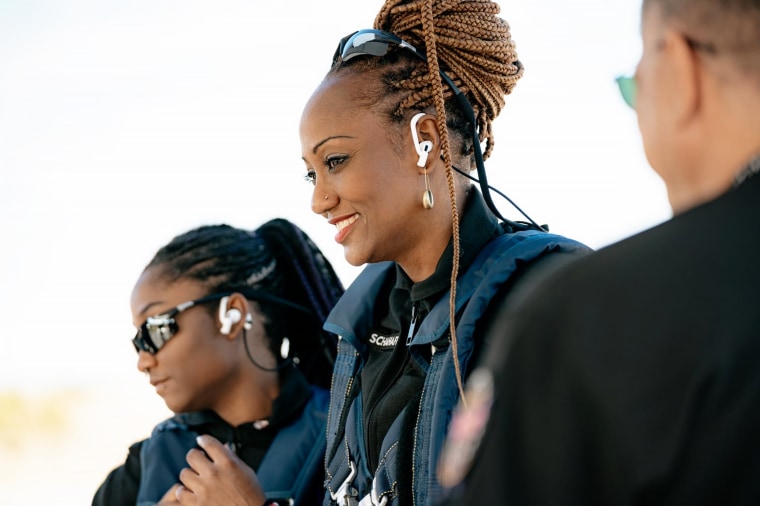 "As a 2-year-old child, I would look up at the skies (wishing) to be there," says Schahaff. "I wanted to work in the space industry but I didn't get good grades in science class. My career went in another direction but I always felt like something was missing."
Schahaff wound up winning a ticket for herself and one guest. Since Mayers is studying philosophy and physics at the University of Aberdeen in Scotland, and plans to become an astrobiologist one day, she was the perfect astronaut.
"My daughter said, 'If anyone is going to space with you, it's me,'" says Schahaff.
"Had she picked someone else, I would have had to fight them for it!" Mayers, 18, tells TODAY.com.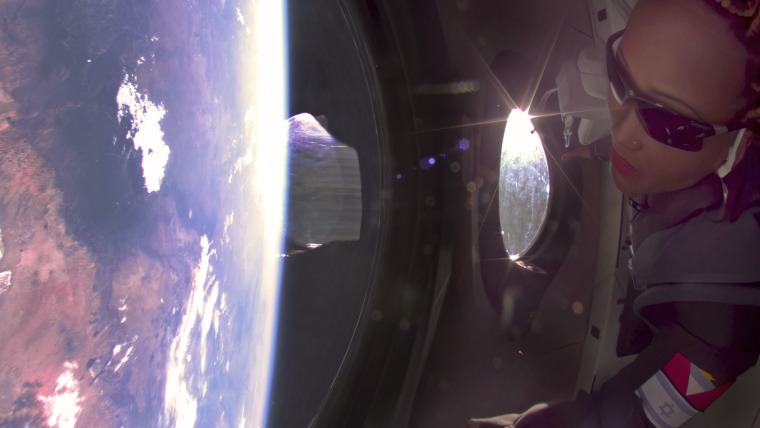 On August 10, 2023, "Galactic 02" took off from Spaceport America in Truth or Consequences, New Mexico, with Schahaff's mom observing in a crowd in her home country of Antigua and Barbuda in the Caribbean, alongside Virgin Group founder, Sir Richard Branson. Both were in tears.
Mayers is the youngest person to visit space, and together, they are the first Caribbean residents and the 6th and 7th Black women to enter space, according to Virgin Galactic. The women were accompanied by ticket winner Jon Goodwin, 80, a British Olympic canoeist.
Schahaff says her world perspective flipped while floating aboard the spacecraft with her daughter.
"Looking back at our planet, the weight of insecurity, self-doubt and other worries came off," she says. "It felt like there was a place for me in our world. It left me with feelings of peace, love and purpose."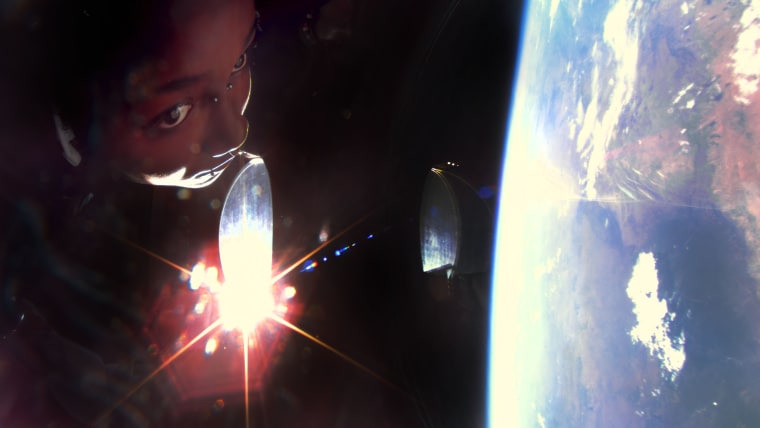 Any mom worries ("what if, what if") fell away as they prepared for the unknown together.
"I focused only on the positives, because I felt like whatever I focused on would come," says Schahaff. "Ana made her own decision (to join me) and I trusted that the universe knew best. And it worked out in my favor."
Their journey to the stars brought them closer, says Mayers.
"We can relate to each other more now."
Mayers says the trip changed her forever.
"I'm not as stressed about where I need to be in life, from studying or getting a job," she says. "I'm now focused on having meaningful experiences."