"Succession" star Sarah Snook is going to be a mom. That's right: The Roy family is getting one person bigger (well, sort of).
The 35-year-old showed off her baby bump at the HBO Season 4 premiere of the hit show in New York City.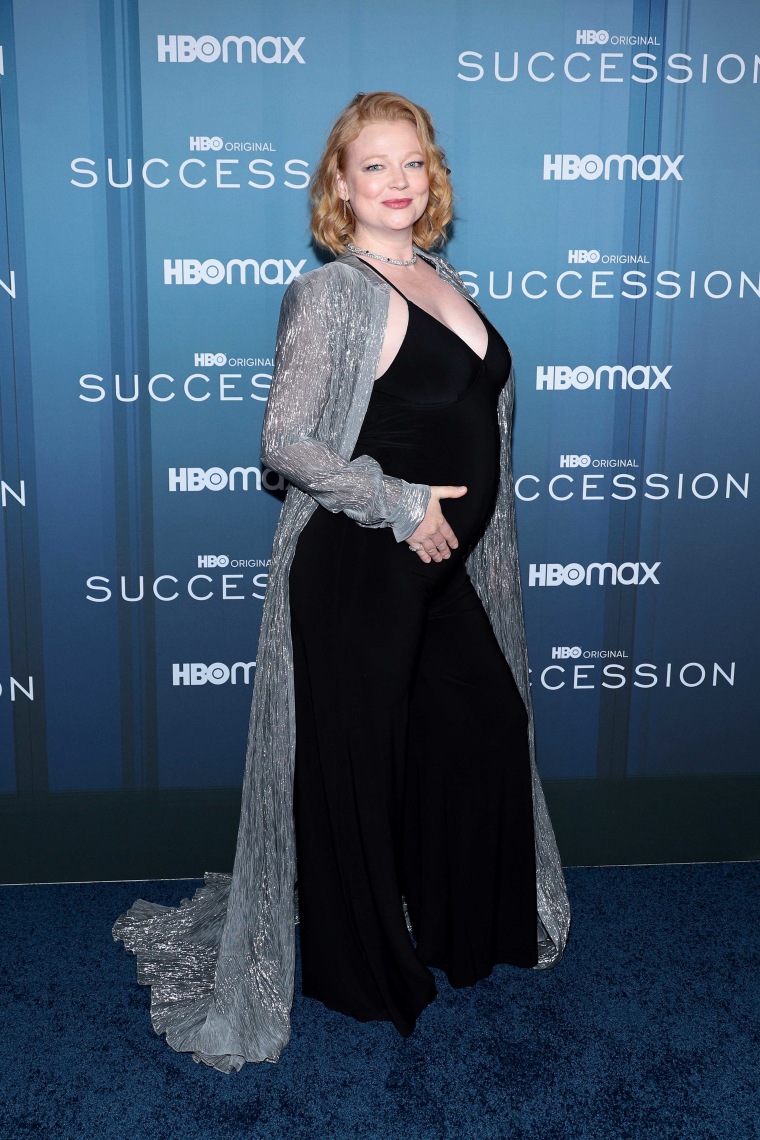 Snook is expecting her first child with husband Dave Lawson, whom she married in 2021 following a whirlwind romance. In fact, Snook popped the question to Lawson.
Both Australian actors, Snook and Lawson knew each other since 2014, she told Vogue Australia. They fell in love while quarantining together in 2020. It was, Snook said, a case of perfect timing.
"We've been friends since 2014, lived together, travelled together, always excited to see each other, but totally platonic. We've just never been single at the same time. I proposed and we got married in February in my backyard," she said.
Snook's announcement comes as "Succession" is building to its sure to be dramatic conclusion. The actor shared with the Los Angeles Times that she didn't know this would be the show's last season until the final table read in January.
"I was very upset," she said about the reveal. "I felt a huge sense of loss, disappointment and sadness. It would have been nice to know at the beginning of the season, but I also understand not being told until the end because there was still a potential that maybe this wasn't going to be the end."
"Emotionally, all of us weren't necessarily ready to be done with the show because we love each other so much. But everything has to come to an end, and it's smart not to let something become a parody of itself."
But the end isn't here for the rest of us quite yet. The fourth and final season of "Succession" premieres March 26.