When your mom is Naomi Campbell, every walk probably feels like you're on the catwalk.
The supermodel posted pictures and a video on Instagram Jan. 31 of walking through the Sheikh Zayed Grand Mosque in Abu Dhabi, United Arab Emirates, with her 20-month-year-old daughter.
Her baby girl, whose name has not been publicly shared, took her first steps in June but seems to have a better handle on walking now, standing tall and moving steadily alongside her famous mom. In the post, Campbell wears an animal print trench coat with a scarf over her head while her daughter wears a matching set of cream shoes, stockings and a dress.
Fans in the comments noticed how much her daughter has grown up since her last post.
"Aweee your baby has grown up so quickly, Naomi," one person wrote. "So beautiful that you can show her the world."
"The best walk is with your princess, hand in hand," another person said.
"The sight of your angel baby (makes) my heart," someone else commented.
"Your baby is very sweet," another fan commented.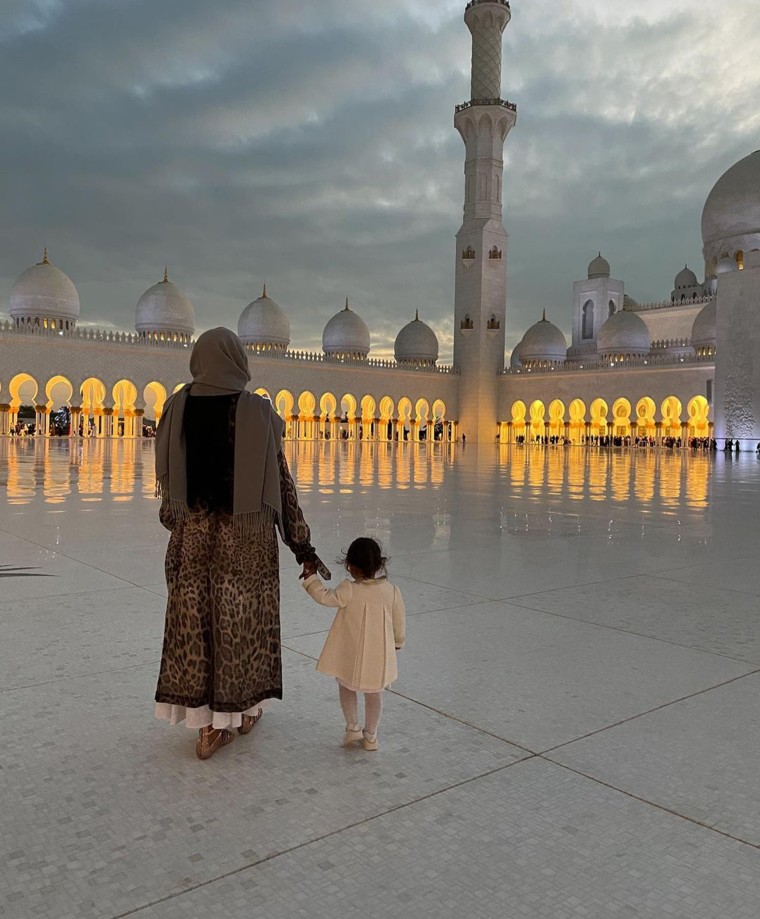 Campbell regularly travels with her daughter, the supermodel told British Vogue in February.
"I'm lucky my little one loves to travel like me — no whimpering taking off or landing," she told the outlet. "She's a good girl: she sleeps very well, she hardly ever cries and I'm told she's very alert for her age.
Campbell is notoriously private, especially when it comes to her daughter. In fact, most people didn't know about impending arrival until after her birth.
"I can count on one hand the number of people who knew that I was having her," Campbell told British Vogue, while confirming that she is her biological child. "But she is the biggest blessing I could ever imagine. It's the best thing I've ever done."