When the mother of newborn twins could not tell her babies apart, she turned to the police for help.
"Tomorrow I have to go to the police to have my twins fingerprinted so they can tell me which one is which," Sofia Rodríguez, 25, of Córdoba, Argentina, recently tweeted in Spanish. "I won the 'Mother of the Year' award."
The mother tweeted photos of her 2-month-old twins, Valentin and Lorenzo, explaining that the boys look slightly different in photos, however, "in person, they are the same."
"I never thought I would get them confused — Valentin always (wore) a blue ribbon, but when I realized that it was too small for him, I decided to cut it (off)," Rodríguez tells TODAY.com in translated Spanish using Google Translate.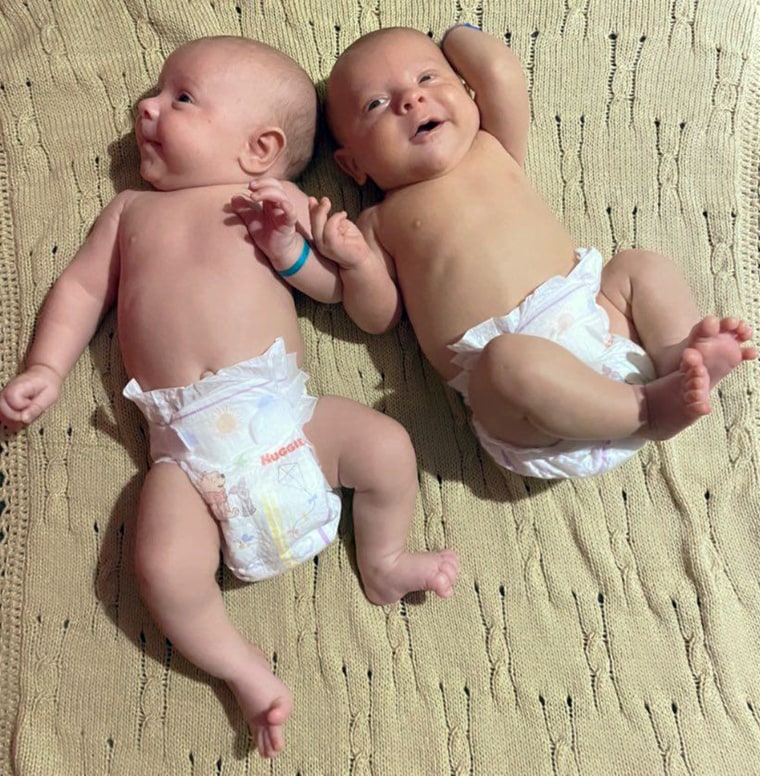 The babies were recently sick and when Rodríguez changed one of her son's onesies, confusion hit. "It was crazy," she says.
Rodríguez says that on March 2, she asked the police to have her babies fingerprinted, however, the prints "did not look very defined."
According to the mom, on March 15, Argentina's National Registry of Persons will identify the boys through their fingerprints.
Some people tried to help Rodríguez on Twitter.
"With my twin brother we used a bracelet, one on the left (hand) and one on the right," read a tweet loosely translated into English.
"Put ink on the sole of the foot and make an impression on a piece of paper and compare it with the sole you have in the documentation," someone else tweeted in Spanish.
A parent of twins wrote, "I bathed the same one two times and medicated the same one two times. But they survived the chaos."
"Rename and start from scratch," a person joked in another tweet.
According to Los Angeles based-psychologist Dr. Joan A. Friedman, author of "Emotionally Healthy Twins," Rodríguez is not alone.
"Identical twins look much alike, especially at birth," she tells TODAY.com. "Excluding a difference in weight, birthmarks or other obvious identifiers, it can be difficult to tell them apart," especially when parents are anxious, stressed or sleep deprived.
Cues such as colored bracelets, name tags, pierced ears, a painted toenail (with nontoxic polish), or using assigned seating in the car or at the table, helps too.
As twins grow and individual personalities emerge, it becomes easier for parents — but not outsiders — to tell them apart. Still, twin parents should help differentiate their children physically and not enforce "best friend" stereotypes, according to Friedman.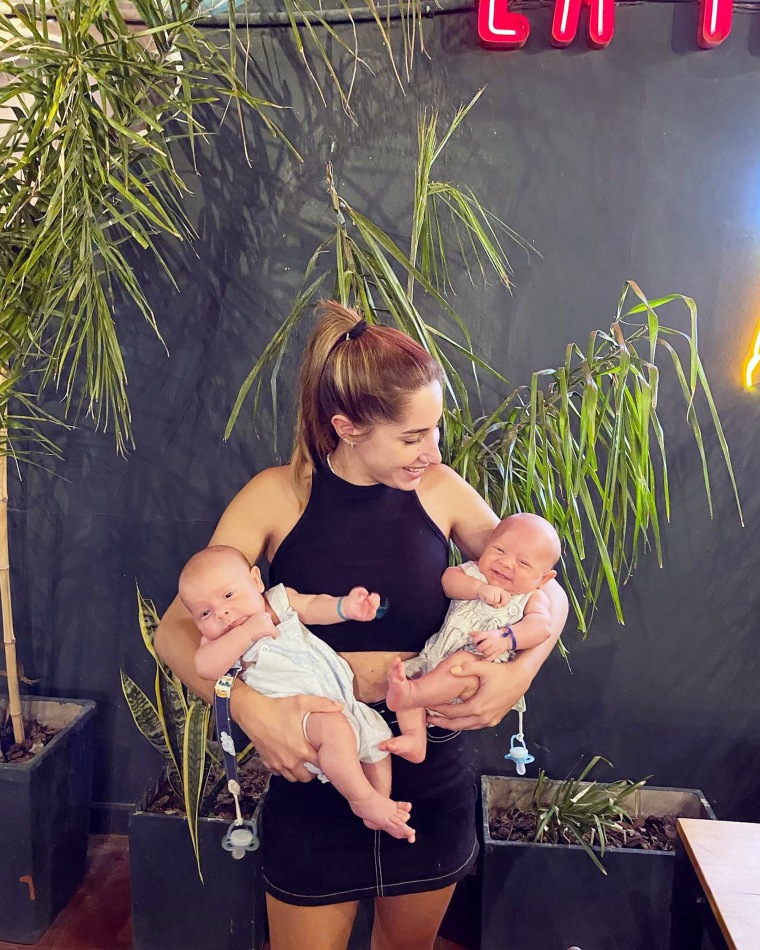 "Some parents complain that teachers don't know who is who, without a necklace or distinct haircuts," she notes. "Parents should take some responsibility for this as their children go out in the world otherwise, it can take a psychological toll."
Friedman advises parents of twins to make time for each child to encourage their individual interests and establish individual attachments, even from birth.
"By age 2-and-a-half or 3, if parents suddenly start having alone time with each twin, the protests start," she says. "Parents might assume it's because twins are being separated but it's usually because they have never experienced 1:1 time with their parents."
Friedman recommends that parents of twins celebrate their birthdays with two cakes, two rounds of the "Happy Birthday" song and different presents. And take photos, not only of your twins together, but also apart and with each parent.
Friedman says life will get easier for parents of twins like Rodríguez.
"She must feel anxious, confused, overwhelmed and guilty," she says. "I hope this mom got some solace by reading that other parents often have the same problem."
Related video: