A mom in the United Kingdom is sharing her hilarious parenting fail.
In a now-viral Facebook post, Rebecca Fisher, 28, explained that she and her 8-year-old daughter, Elsa, recently enjoyed an afternoon at the Museum of Archaeology and Anthropology in Cambridge, England.
"We purchased a postcard at the end of the visit for her to take to school," the blogger and mother of three wrote. "Said postcard had a piece of Roman pottery on it. I felt like we had a done a cracking job."
Then, parent-teacher conferences rolled around.
"They were like, 'That postcard that Elsa brought in, did you happen to notice what was on it?'" Fisher tells TODAY.com. 
Fisher and her husband, Johnny, were confused.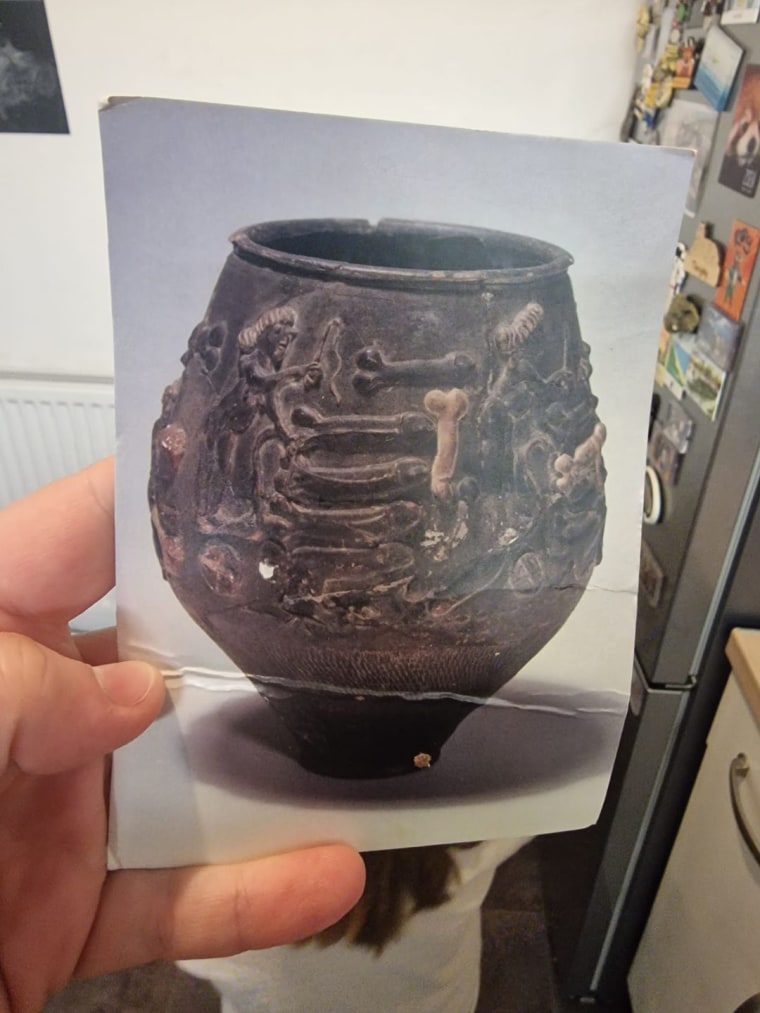 That's when the teachers informed them that the postcard in question featured a Roman vase decorated with penises.
"We were absolutely mortified. Especially when they said that the children passed it around the classroom," Fisher says. "But the teachers thought it was funny! They said they had a laugh about it, which was quite a relief."
After Fisher recounted the mishap on Facebook, others chimed in with their own stories.
A mom named Claire Bennett shared a photo of a phallic-shaped rocket: "Well I 'helped' my daughter with her space shuttle project. The teachers laughed so much when we walked up to the school gate."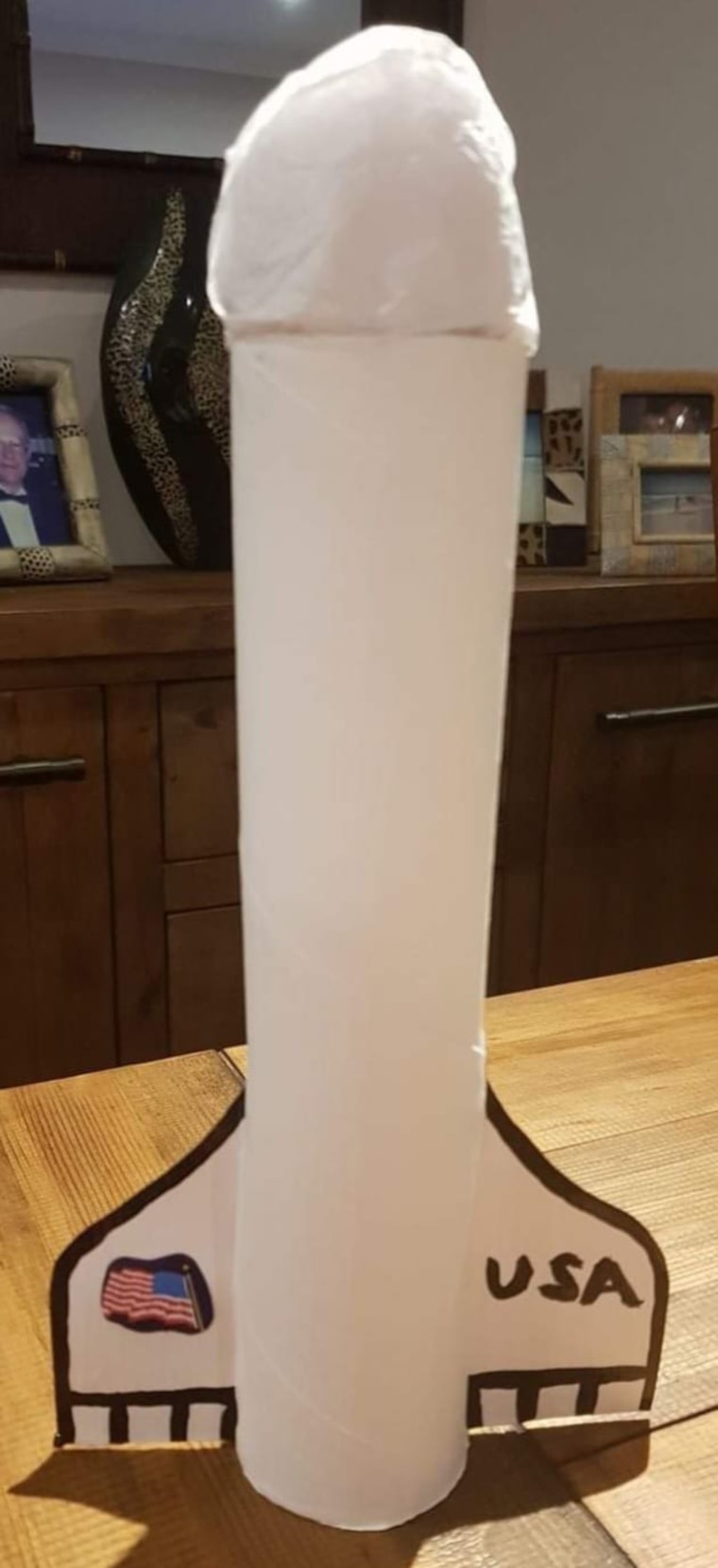 One person shared her own experience as a child: "My primary school asked parents to provide children with an oversized T-shirt for arts and crafts. My nanna gave me hers, it had Donald Duck on it. Except underneath Donald were the words 'duck off.' I was sent back home with it."
Last year, a Nebraska mom went viral after her 5-year-old daughter gave her teacher a NSFW card that she had picked without her mom's knowledge.
"A best friend you can have sex with," the meant-for-adults card read on the outside. "How great is that?"Related video: