Jamie Lee Curtis has been like a mother to Lindsay Lohan, literally, and shared some fun parenting advice to her movie daughter and expecting mom.
The two starred as mother and daughter in 2003 hit film "Freaky Friday." The 36-year-old actor is pregnant and told Allure in an interview, published June 8, how the Oscar-winner advised her to approach motherhood.
"She was like, 'You just bring the baby with you and everything will be fine,'" Lohan recalled Curtis telling her.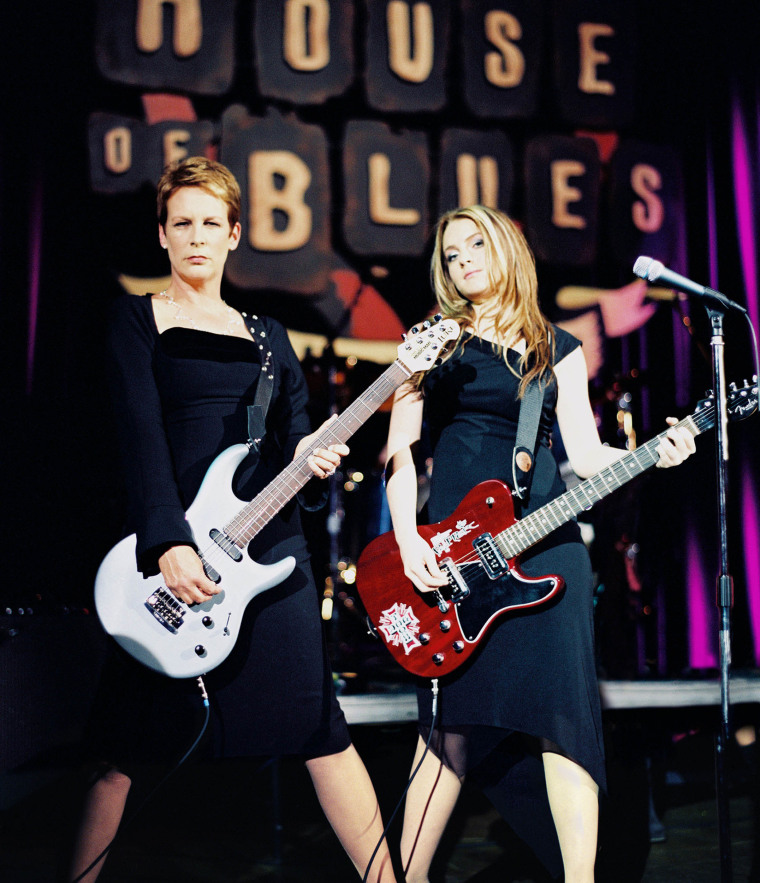 The "Parent Trap" actor announced on Instagram in March that she was expecting her first child with her husband, Bader Shammas. The couple married in July 2022.
"We are blessed and excited," she captioned a picture of a cute little white onesie with "coming soon..." written on it.
The "Mean Girls" actor told Allure how she discovered she was pregnant. She said she was in Dubai at the time and felt different.
She said she told her mom, "I think I might be pregnant."
She later took a pregnancy test to confirm her gut feeling.
"It was so unexciting," she recalled, giggling as she told the story. "I walked into the room (to my husband). I threw the test down. I was like, 'Guess what?' He goes, 'We are?'"
They were about five and a half weeks along at the time, she told the magazine, adding that she's ready for this next chapter of her life.
"I can't wait to see what the feeling is and what it's like to just be a mom," she said.
"It's overwhelming," she said, "in a good way."
Curtis is also excited. In April, she reposted a picture that Lohan had posted of her baby bump.
"My friend and film daughter @lindsaylohan is growing up!" Curtis wrote. "So thrilled for her. What a mama she will be."