When it comes to raising children with husband Chris Pratt, Katherine Schwarzenegger Pratt wants to follow in the footsteps of another set of famous parents — her own.
She looks up to her mom and dad, journalist Maria Shriver and actor-turned-politician Arnold Schwarzenegger, and shared the reason why during a visit to "The Jennifer Hudson Show." 
"Everybody always asks me, 'Do you want to raise your kids the same way your parents did?' or 'What do you want to change?' Because people reflect on their childhood and want to change certain things," the 33-year-old author and mother of two told the host. "I literally, I just want to do exactly what my parents did, because I'm so close with my family and I talk to them all multiple times every day."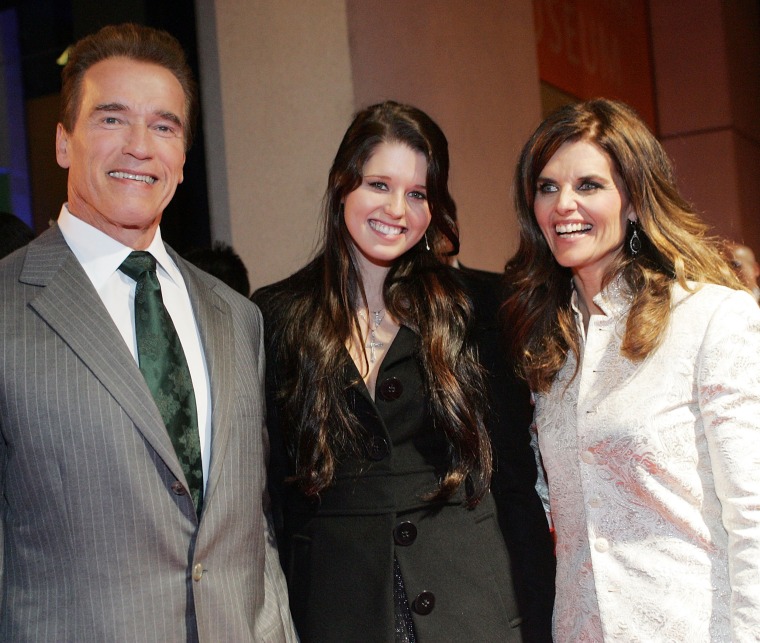 Re-creating that same dynamic for daughters Lyla, 2, and Eloise, 8 months, is a priority for Schwarzenegger Pratt and for her film star partner. 
"For my husband and I, it's really important to just instill that sense of family and the importance around family," she explained. "And also, giving them privacy and just being able to raise them with good values and faith and family is really important."
Schwarzenegger Pratt recently spoke to TODAY.com about the topic, too, revealing how her own upbringing has informed her choices as a mother of girls.
"Just based off of how (my sister) Christina and I were raised by my mom, so much (of my upbringing) was done really gently and lovingly and not comparing the two (of us)," she explained. "It's about allowing kids to be celebrated for their own individual interests, separate from each other, while allowing kids to also understand that the bond they have with a sibling that close in age means they have a built-in playmate and, later in life, a built-in best friend."
That sisterly bond is a something she celebrates in her newly released children's book, "Good Night, Sister."
Schwarzenegger Pratt is also stepmother to Pratt's 10-year-old son, Jack, whom he shares with ex-wife Anna Faris, and it's her hope that they expand their family even more.
"I'm from a big family so I love the idea of having a big family ourselves," she added in her interview with TODAY.com. "My two girls have each other and they also have their brother — both my husband and I would love to keep going."