Tom Pelphrey is good at this dad thing.
His partner Kaley Cuoco posted on her Instagram stories April 19 a picture of him holding their new baby, Matilda, who was born March 30. In the photo, the "Ozark" actor is wearing a baseball cap, a grey t-shirt and some black pants. He's holding Matilda, who is laying on her stomach in a light pink onesie with her eyes wide open.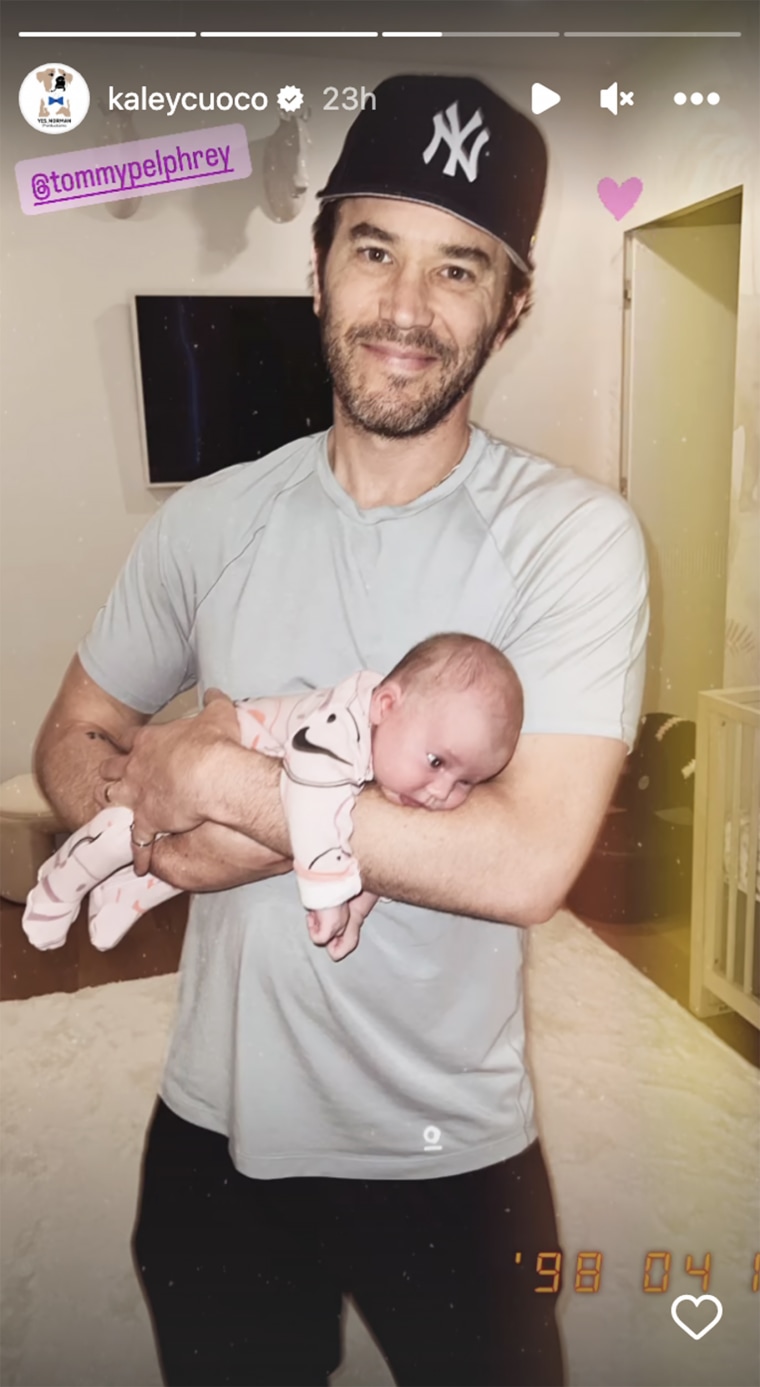 "The Big Bang Theory" actor regularly posts Matilda, including a photo April 16 of Matilda's face after her first bath. In the photo, Matilda is sticking her tongue out and appears to be looking directly into her mom's eyes.
"When your first official bath gets you quite cheeky," Cuoco captioned the sweet photo of her holding Matilda in a hooded blanket.
Matilda turns 1 month on April 30. To announce her birth, the "Flight Attendant" star posted pictures on Instagram and thanked hospital staff and her partner in the caption.
"Introducing, Matilda Carmine Richie Pelphrey, the new light of our lives!" she wrote. "We are overjoyed and grateful for this little miracle. Thank you to the doctors, nurses, family and friends who have helped us immensely over the last few days."
"We are blessed beyond belief," she continued. "@tommypelphrey didn't think I could fall even more in love with you, but I did."
Pelphrey told E! News April 18 that he sprung into action as soon as Matilda was born, learning how to hold her and how to support her head. While still in the hospital, Pelphrey said he changed all her diapers, which surprised Cuoco.
"Kaley got a kick out of that," he told the outlet. "It was amazing in a surprising and beautiful and magical way how intuitively I felt like I understood how to take care of this baby and what she needed."
Although Matilda has only been here less than a month, Pelphrey says hanging out with her is one of his favorite things to do.
"All I want to do is sit at home with Kaley and the baby and never leave the house," he told the outlet. "It's a miracle. We're so happy."